James Richard Samuel Morris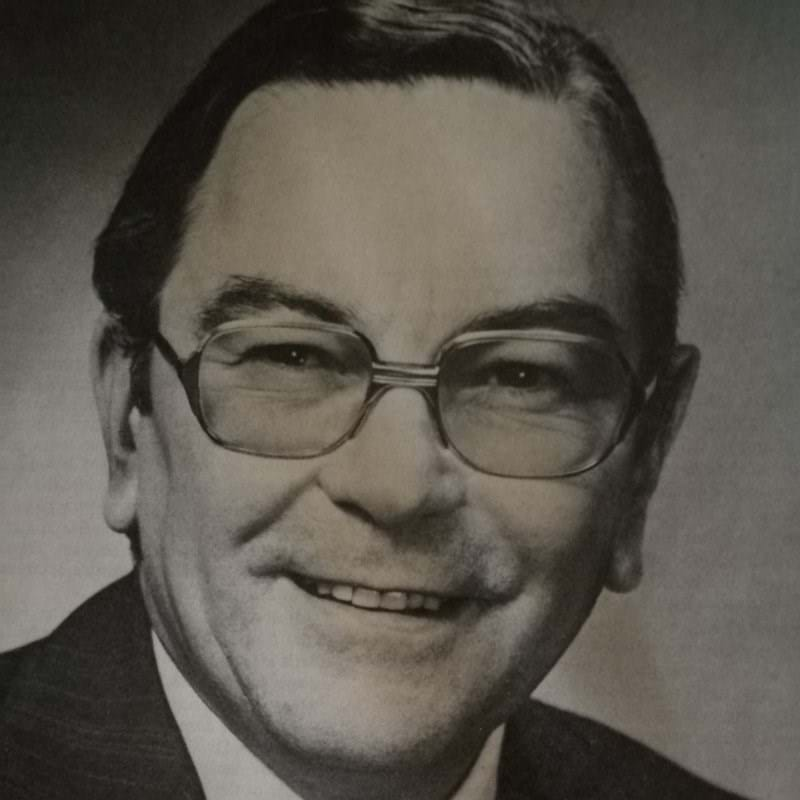 James Richard Samuel (Dick) Morris: 1977—1978
Born in London in 1925, Dick Morris was educated at Ardingly College, Sussex and then joined the army, as was expected at the time of war, being commissioned into the Welsh Guards and serving in Palestine.
Once his service was complete, he went into industry with Guest, Keen & Nettlefold, before moving, in 1950, to Courtaulds as a personal assistant to A H Wilson, the Research Director. His talent was quickly spotted and he was persuaded to go to college to complete his academic education. While his early interests had been in medicine he opted to study chemical engineering at the University of Birmingham. He left university with a 1st class honours degree, despite losing an ear in a riding accident just before taking his finals, and the Vice Chancellor's prize for the student of the year.
Returning to Courtaulds he was soon very much part of the growth of the company, seeing the start up of the new viscose factory at Grimsby and the first team into British Celanese in Derby after the merger with Courtaulds. He recommended that the enormous complex at Spondon be split into three factories and found himself appointed manager of the chemical works. He continued with British Celanese for many years eventually becoming Chairman of the company and also a Main Board Director of Courtaulds at the age of 42.
In addition to his involvement in the consolidation of British Celanese as the only successful acetate fibre manufacturer in Europe, he played a major part in many of its associated interests, the most notable of which were probably the establishment of National Plastics and the very successful launch of Lego into the UK.
Dick Morris was also involved in two other major parts of the Courtaulds Group - British Cellophane and Meridian - and he also spent some time spearheading the Group's export effort in Germany in the early 1970s.
He realised the importance of energy conservation and through his initiative Courtaulds was one of the first major companies to have a conservation programme. As a member of the Advisory Council on Energy Conservation he played an important role in the conservation planning for the whole country. On a similar theme, he had been a Director of British Nuclear Fuels Ltd since 1972 and helped them to form policy in this crucial area.
In 1975 he took over the direction of the technical effort of the Courtaulds Group - research, development and engineering.
He joined IChemE's Council in 1974 at a time when the institution was looking for a new home and energetically sought support for the capital appeal to fund the building of new premises at Rugby.
---
Return to list