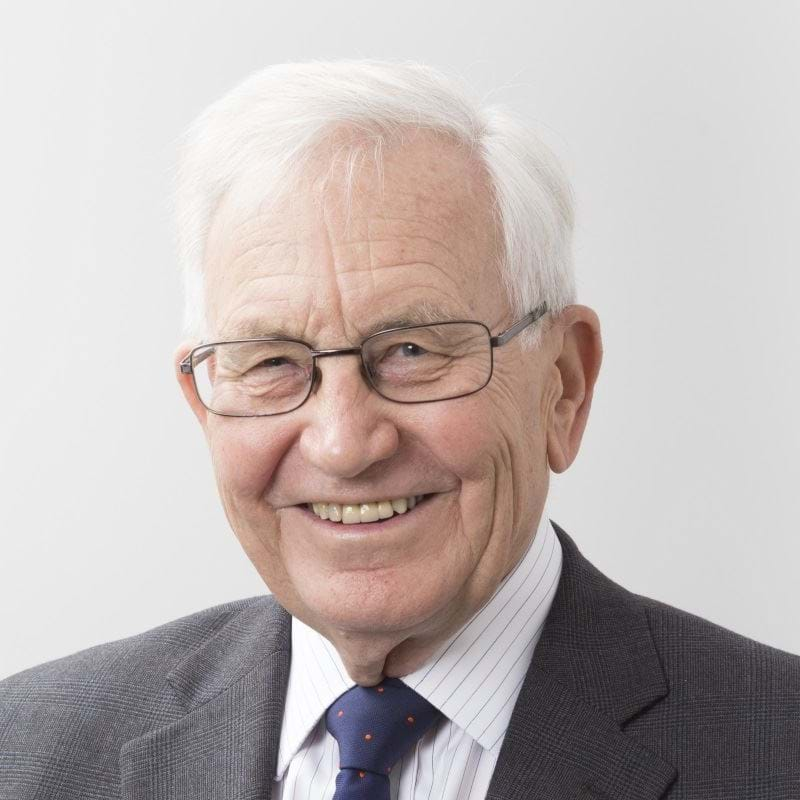 John Harris Robinson: 1999—2000
John Robinson was born in December 1940, educated at Woodhouse Grove School and, after graduating in chemical engineering from the University of Birmingham, he began his career in industry as a Technical Officer with ICI in 1962 before moving to Fisons in 1965 where he was appointed Works Co-ordinator. Five years later he joined PA Management Consultants, becoming Senior Consultant, before joining Smith & Nephew in 1979.
He started his Smith & Nephew career as Managing Director of their medical division based in Hull and in 1981 was appointed a Director of the Main Board and also a member of the Group Management Executive in the same year.
He became responsible for the Group's UK and European operations in 1985 and was then appointed Chief Executive in 1990 and eventually Chairman in 1997. Smith & Nephew became increasingly a science-based business and during his period as Chief Executive this was a major activity leading to a close involvement with several universities. These included York (through the Smith & Nephew Group Research Centre based on the Science Park), Cambridge and Imperial. In addition he served on the Birmingham University Business School Advisory Panel for four years and is Pro-Chancellor and Chairman of the Governing Council at the University of Hull (a university where he has also been a Life Governor since 1984).
Aside from his chairmanship of Smith & Nephew, John Robinson was also appointed as Chairman of Low & Bonar plc in 1997, and RJB Mining plc in the same year, and has also been a non-executive Director of Delta plc from 1993. Other organisations to have sought his expertise include the Department of Trade & Industry, as Chairman of the Healthcare Sector Group of their Overseas Project Board and the Confederation of British Industry, as Chairman of their Technology & Innovation Committee.
He became a Fellow of the Institution in 1983 and he was awarded Fellowship of the Royal Academy of Engineering in 1998. His active involvement with IChemE started in 1997 when he was elected on to Council before taking on the role of Deputy President in 1998.
He has also been appointed as Chairman of Wimpey, to take effect from the same day as he takes on the role of IChemE President.
---
Return to list