Chemical engineers recognised with Ro...
Chemical engineers recognised with Royal Academy fellowship
22nd September 2017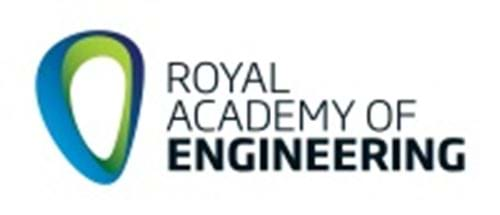 Three senior members of the Institution of Chemical Engineers (IChemE), Joan Cordiner, Martyn Poliakoff and Angela Strank have been elected Fellows of the UK's Royal Academy of Engineering in recognition of their outstanding contributions to the engineering profession.
Joan Cordiner works on change and global risk management issues for the Swiss headquartered, global agribusiness, Syngenta. She has been elected to the Academy in recognition of her work on physical property prediction for new products and processes. She has led the change in design practices at Syngenta, particularly through advanced modelling techniques of molecules, mixtures, formulated products and manufacturing processes. A Fellow of IChemE since 2002, Joan is now based in Houston, Texas.
Sir Martyn Poliakoff, Research Professor in Chemistry at the University of Nottingham, has been recognised for his pioneering application of supercritical fluids as solvents for cleaner chemical processes. He has long championed closer collaboration between chemists and chemical engineers and works extensively with industry. An IChemE Fellow since 2004, Martyn has a worldwide reputation for inspiring the next generation of scientists and engineers though his prolific output on YouTube.
Dame Angela Strank, DBE FREng FIChemE, is Head of Downstream Technology and Chief Scientist at the multinational oil and gas company, BP. She has been recognised as a Fellow for being an outstanding female executive role model in the energy industry. Her broad portfolio of engineering experience spans upstream exploration, downstream refining, fuels, lubricants and petrochemicals. Angela has been a longstanding champion of STEM careers. She has a strong track record in research, with more than 30 papers published. Angela became an IChemE Fellow in 2015.
Joan Cordiner FREng FIChemE said:
"I feel deeply honoured and very grateful to all the folks who taught me, and worked with me throughout my career from ICI, Zeneca and Syngenta, along with academic colleagues at Imperial College, UCL and Heriot Watt amongst many others."
Sir Martyn Poliakoff CBE FREng FIChemE said:
"I am delighted. My research spans the boundary between chemistry and engineering and it is really pleasing that the Academy has recognised the contribution that our research team and our technical staff have made to engineering. I feel very strongly that scientists and engineers need to work in partnership. Together, we can achieve so much more than we can separately."
The prestigious award is given by RAEng once a year to 50 of the UK's top engineers and in the list includes some of the world's leading innovators and business people. The 50 new Fellows are joined by two new International Fellows and one Honorary Fellow.
Commenting on the news that three IChemE members had been included in the latest list of Royal Academy of Engineering Fellows, IChemE Chief Executive, Jon Prichard, said:
"I am delighted that Angela, Joan and Martyn have been recognised by their peers for their influential work and sterling contribution to chemical engineering. All three are world-class engineers with a visible passion for science, technology and engineering professionalism. Their recognition is well deserved and IChemE will continue to support their work in the years ahead."