Thank you for joining the EGM debate
Thank you for joining the EGM debate
9th January 2018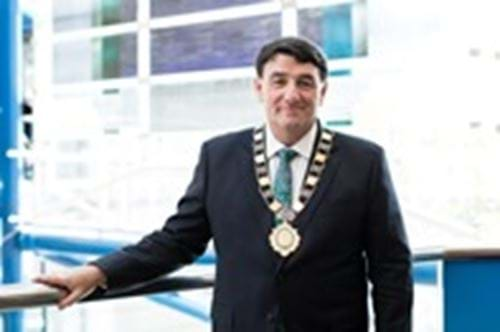 A letter from IChemE President John McGagh
Dear colleagues,
The deadline for registration and allocation of proxy votes at the Extraordinary General Meeting (EGM), which takes place in London on Thursday 11 January, has passed. If you have already voted by proxy – thank you.
For those planning to attend in person, the meeting will start at 12:00 (GMT) at the IET, 2 Savoy Place, London, WC2R 0BL, and is expected to finish by 14:00 (GMT). Registration will open at 10:30 (GMT). The meeting is open to all IChemE members in good standing. Non-members will not be admitted.
The level of engagement in this process has been very encouraging. The participation of members in physical meetings, webinars, and in direct conversations with Council Members and our Senior Management Team, suggests a high degree of interest in the issues raised. I anticipate that this will be reflected in the voting turnout.
I wanted to ensure that the EGM was widely publicised to all members, and that they were sufficiently informed to decide between Motion 1 and Motion 2. Consequently, we have seen a healthy discussion about the future governance of our Institution.
The notice of the meeting, which was published on our website on 27 November 2017, has been viewed by over 3,000 unique visitors. 750 members participated in our series of EGM briefings and webinars, and others took the time to meet with members of Council and IChemE's management team at special events across the UK. In Asia and Australasia, national board members have been answering questions to enable members to make their decision. In addition, more than 1,600 members have accessed the information available on the Institution's 'Fact Checker' web page since the EGM was called.
My thanks go to Council colleagues, our International Board Chairs and senior Fellows who gave up the time to encourage members to join the debate and make an informed choice.
Following independent verification by our ballot provider, Mi-Voice, the results will be declared at the EGM and shortly thereafter on our website and social media platforms. A full report will appear in The Chemical Engineer.
This is a pivotal moment for our Institution. The direction of travel will be decided this week. If Motion 1 is carried, the ongoing governance review will achieve a key milestone during the closing months of my presidency.
The engagement and dialogue in recent months shows that members really care about IChemE, and that they want to play a part in shaping the future. I am proud to be a professional chemical engineer and whatever Thursday's outcome, I will continue to work with Council colleagues, and members everywhere, to advance the chemical engineering profession.
Best regards,
John McGagh
IChemE President 2017-18

9 January 2018