Human factors training
Our human factors training programme, Human Factors in the Chemical and Process Industries, provides practical insight into the key human factors issues relevant to the chemical and process industries. It focuses on providing advice, tools and approaches that will help you to implement effective human factors solutions at your organisation, driving safety standards and overall business performance. 
Human Factors in the Chemical and Process Industries was developed in 2009 by IChemE and the Keil Centre, a recognised centre of excellence in human factors, after recognising that many of the safety and operational professionals charged with managing human factors had no formal qualifications or training in the human and behavioural sciences. 

Training is available face-to-face and online.
Programme content
Human Factors in the Chemical and Process Industries is a modular training programme consisting of four courses:
Managing Human Factors
Managing Human Failure
Strengthening Organisational Performance
Human Factors in Design
The modules are independent of each other and can be completed in any order. You can sign up for all four to get a comprehensive overview of human factors in the chemical and process industries. Or attend single modules as one-off courses to develop understanding in a particular area. 

Over the four modules, the following content is covered:
Human factors in risk management
Managing safety critical communications
Managing safety culture and behaviours
Managing organisational change
Reducing human error
Managing non-compliance
Human factors in incident investigation
Managing performance under pressure
Managing fatigue
Staffing and workload
Training and competence
Effective supervision and safety leadership
Integrating human factors in design
Developing effective procedures
Human machine interface
Plant and control room design
Topics are organised to cover the UK Health and Safety Executive's top human factors issues in major hazard sites, but these topics are just as applicable and relevant to non-UK regulatory frameworks.
Learning outcomes
Human Factors in the Chemical and Process Industries will help you to:
understand what human factors is and how it affects human performance, health and safety
understand how human factors needs to be managed within an organisation, including the scope and involvement of different parties
develop knowledge about specific topic areas related to major accidents and how to reduce the related risks
understand and gain practical use of common tools and techniques used within human factors
understand how to apply certain human factors tools
act as the COMAH operator's intelligent customer for human factors* (UK participants).
Who will benefit
Those looking for a comprehensive overview of human factors in the chemical and process industries, access to practical research-based tools and approaches, and discussion in small groups with acknowledged industry experts. This may include:
HSE managers and advisors
operations managers
safety engineers
chemical/process engineers
in-house human factors advisors.
Specific engineering disciplines (eg control and instrumentation, piping, electrical, mechanical) will benefit from Human Factors in Design.
Dates
Online
Teaching is delivered via four live sessions with the trainers, alongside pre-recorded video content for independent study.
Face-to-face
All modules are held in Edinburgh, UK over two full days. Some pre-course reading is provided. 
The trainers
Training is delivered by recognised human factors professionals with significant process industry experience. 
Previous delegates say
"Human Factors in the Chemical and Process Industries took my understanding of human factors to a new level. It is geared towards providing practical support to delivering a human factors improvement agenda and has given me the confidence to lead the human factors agenda at a top tier site/operation. I would highly recommend this course."
Ian Taylor, Process Safety Assurance Engineer, SABIC Petrochemicals, UK
"Human Factors in the Chemical and Process Industries is ideal for anyone who wishes to become an intelligent customer in the subject...For anyone with responsibilities for major hazard sites, the course provides an excellent learning opportunity and is an important addition to the health and safety toolbox."
Ron Ramshaw, Head of HSSE, Interconnector, UK
"This course has opened my eyes to the untapped potential to be more proactive, incorporating human factors not just in our production facilities but at every level and every part of our global organisation."
Thomas Willer, Occupational Safety and Health Manager, Evonik Corporation, USA
How to book
Follow the module links above where you will find a registration link. 
Download the Human Factors in the Chemical and Process Industries brochure
Train your team
Human Factors in the Chemical and Process Industries can be delivered to corporate teams, either on-site or online. Content can be tailored to your specific requirements, and this could be a cost-effective option if you have several people requiring the training. To find out more and request a quotation, visit our in-company training page.
Endorsements

In partnership with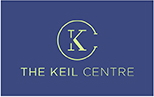 ---
* The COMAH delivery guide has a specific clause relating to technical competence in human factors, suggesting that COMAH operators should demonstrate proportionate access to HF expertise.
This can be supplied as external competent support (such as from a Chartered Human Factors Specialist accredited by the Chartered Institute of Ergonomics and Human Factors). However, it is emphasised that the COMAH operator must maintain an effective intelligent customer capability and secure local ownership of key HF standards and their implementation, developing and maintaining a suitable level of in-house HF expertise.
Human Factors in the Chemical and Process Industries aims to develop a broad understanding of human factors in support of the in-house human factors advisor who acts as the COMAH operator's intelligent customer.