Overview
This course gives a conceptual overview of chemical reaction engineering. First, it lays a solid foundation of the underpinning principles of mass, and energy balances, along with the essentials of heat, and mass transfer and fluid flow. Design principles for ideal, isothermal, batch reactors and flow reactors are then explained. Various complexities such as non-ideal flow, non-isothermal conditions and heterogeneous catalysis are presented, and suitable methods of accounting for each complexity are explained. 
The approach to the course is hands-on, with several tutorial questions embedded in the material to aid learning. The course will benefit anyone who is new to the field, or who requires a refresher. It is particularly beneficial in providing context and relevance for people working with reactors at the lab-scale or pilot scale.
Learning outcomes
By the end of this course, you will:
be able to apply simple mass and energy balances to chemical reactors
understand the importance of heat, mass, and momentum transfer in reaction engineering
understand the design method for common types of ideal homogeneous and heterogeneous reactor
appreciate reactor complexities, such as nonisothermal, and non-isobaric operation
be aware of chemical reaction hazards, reactor scale-up, and control strategies
understand the challenges of heterogeneous catalysis.
Who will benefit
This course will benefit people who have a background in chemistry or chemical engineering who would like to understand more about the design and operation of chemical reactors.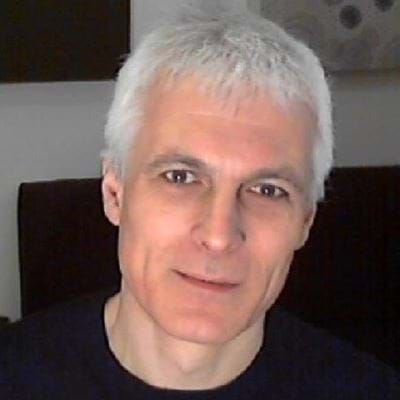 Trainer
Jamie Cleaver
PhD, CEng, FIChemE, consultant
Jamie's background as a lecturer and his extensive experience of chemical engineering employers and the workplace give him a unique perspective as a trainer and facilitator of soft skills for chemical engineers.
He has a strong technical background, with a first degree in chemical engineering from the University of Surrey and a PhD from the University of Cambridge. After his PhD he followed a natural path into academic research and spent 16 years lecturing chemical engineering at the University of Surrey.
Through coordinating the professional training placement scheme for chemical engineering students, he was able to see first-hand the huge potential benefit to individuals and organisations that could be achieved by professional skills training.
"Jamie has proven skill and knowledge sets, which have impacted both myself and colleagues in my company in a positive manner. He comes highly recommended." UOP
"I found Jamie to be responsive, proactive, with the strategic understanding to align my business needs with a learning environment. Thoroughly good guy to work with." SNC-Lavalin
"Jamie is an engaging and inspirational trainer who works hard to help his delegates realise their potential." Evolve-Leadteam Ltd
Back to courses