Overview
Learn how to reduce energy demand and cut energy costs
Dramatically-rising energy prices means that Australian businesses need to find efficiency gains or cheaper energy sources to remain competitive. This course will outline strategies for dealing with both sides of energy costs: reducing energy demand and lower cost energy options. Both power and thermal heat will be addressed against the backdrop of the current market landscape and technology options that are proven and economically viable.
Learning outcomes
By the end of the course you will understand:
technology options for energy efficiency and on-site generation
energy markets overview: simple economic analysis tool
risk, emissions and future trends.
Who will benefit?
Engineers looking to understand the economic impacts of energy efficiency and on-site power and thermal heat systems
Individuals interested in operational efficiency and cost reduction and those responsible for energy systems, strategy or energy procurement
Course Outline
Technology options for energy efficiency and on-site generation
Two sides of the coin: energy demand and energy generation
How to get more value out of the same amount of energy
Grid versus grid parallel versus island mode
Reciprocating engines versus turbines
Waste to energy
Exercise one - simple concept level analysis tools for waste heat recovery, co-gen and tri-gen
Energy markets overview: analysis tools
Overview and trends
Electricity pricing and tariff structures
Project feasibility and evaluation
Project delivery models
Attracting investment and funding
Exercise two - levelized cost of energy generation
Risk, emissions and future trends
Risk assessment and management
Renewable energy credits
Current state of play in Australia: carbon reporting and pricing
Emissions Reduction Fund
Threats and opportunities
Strategies for future proofing
Exercise three - risk
Discounts are available
To companies booking more than one place:
2 places - 5% discount
3 places - 10% discount
4 or more places - 15% discount.
Multiple places must be booked at the same time to qualify, email austcourses@icheme.org for more information.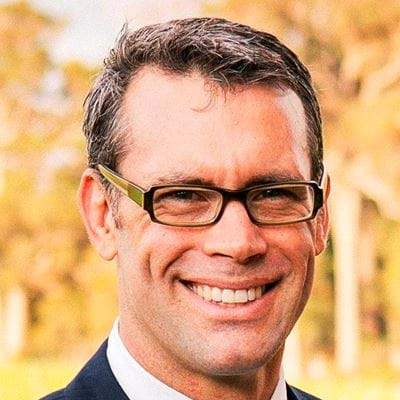 Trainer
Gareth Forde, PhD BE(Hons) CEng CSci RPEQ (Chem & Enviro) FIChemE
All Energy Pty
Gareth advises businesses on energy cost reduction and the economic and operational advantages of on-site process heat, power generation and energy efficient technologies. Providing strategic energy, emissions and sustainability advice to the private and public sectors, Gareth provides clarity on complex industrial problems. Rising power and fuel costs means that "behind the meter" solutions must be found to firstly reduce energy demand, followed by extracting more value from the same amount of energy followed by how to generate energy on-site in a cost effective manner. This is relevant for businesses that are both connected to a grid and operating off-grid facilities. Gareth has developed methods for assessing the technical and economic viability of energy efficiency and generation projects from the vast array of available processes and technologies.
Gareth is a Fellow of the Institution of Chemical Engineers as well as being a Registered Professional Engineer in the areas of chemical and environmental engineering. Gareth has been a Registered Greenhouse and Energy Auditor (currently administered by the Australian Government's Clean Energy Regulator) since 2010, holds a BE(Chem) from the University of Queensland and a PhD(Engineering) from Cambridge University, UK.
Back to courses