Overview
Are you an early-career professional in the nuclear industry? Could you or a colleague benefit from a refresher in nuclear safety training? If so, you should probably attend our Fundamentals of Nuclear Safety course.
The Fundamentals of Nuclear Safety is an interactive course which will give you a comprehensive understanding of safety in the nuclear industry from engineering, management, operational, regulatory and theoretical perspectives. It will draw upon specific case studies and link various stages in safety analysis with the requirements of the Office for Nuclear Regulation.
"I thought the course was excellent and gave a really useful overview of the subjects which will be helpful to me in the future. I wish I'd done the course earlier in my career!"  2016 course attendee.

Learning outcomes
Understand the basic science and engineering principles underlying the nuclear fuel cycle and nuclear reactors
Understand the hazards of the nuclear industry and how the risks can be controlled
Be aware of and understand the key factors influencing the basis for nuclear safety
Understand the key nuclear safety requirements at each stage in the life cycle of a nuclear plant from conceptual design through to operation, maintenance and modification
Understand the importance of safety culture and the consequences of poor nuclear safety
Understand the ways in which their work depends on the knowledge and expertise of others (ie interdependency and the need for overall organisational nuclear safety management competence) and know how to acquire further knowledge and understanding of nuclear safety management
Need for understanding of the safety case and how it should be the basis of decisions
Importance of authority and accountability
Metrics needed to demonstrate compliance
Understand the regulatory environment in which they operate
An end-of-course assessment will be included. Delegates who successfully complete the assessment will receive an IChemE pass certificate in the Fundamentals of Nuclear Safety.
Who will benefit
This course is primarily aimed at early-career professionals in the nuclear industry. It can also act as a refresher for more experienced practitioners as well as engineers and scientists in other disciplines wishing to enter the nuclear industry.
Course outline
Throughout the course extensive use will be made of a range of real life nuclear and high hazard industry case studies and group discussions.
Day 1
Importance of safety management
Model for process safety management
Safety culture
Regulatory framework
Day 2
Basic reactor and fuel cycle technology.
Nuclear hazards
Nuclear safety case purpose, content and role
Hazard identification
Risk assessment and cost benefit analysis
Design basis accidents and operating rules
Severe accident analysis and emergency response
Day 3
Non-nuclear hazards and basic science
Safety assessment principles
Engineering safely including inherent and design safety
Human factors
Day 4
Management systems
Operations
Management of change.
Performance measures and learning from accidents
Maintenance and asset integrity
Course review
Day 5
Multi-stage case study
Assessment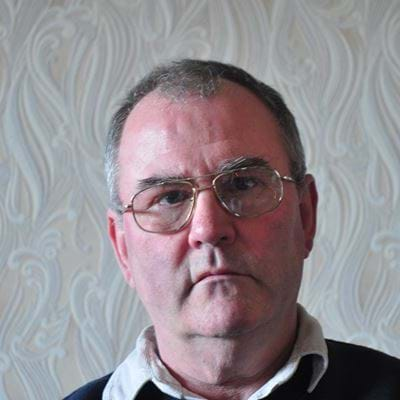 Trainer
Andy Trimble
Andy graduated in chemical engineering from Queen's University of Belfast. Following his Post-Doctoral Research at Sheffield University, he held various posts in the conventional chemicals manufacturing sector.

He then joined the Nuclear Installations Inspectorate (NII). He has nearly 30 years' experience in nuclear regulation including technical assessment, site inspection and support to a number of public inquiries. Latterly he headed an engineering assessment unit and developed corporate arrangements. Andy was the Nuclear Topic Leader for chemists, chemical engineers and internal hazards specialists in ONR.

Andy is now an independent nuclear safety consultant specialising in delivering safety training at graduate level and above.
---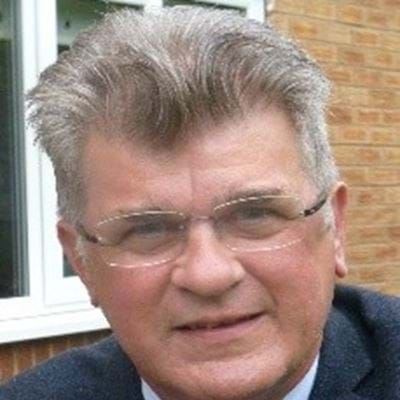 Trainer
Geoff Vaughan
Geoff has worked in various parts of the nuclear industry for nearly 45 years as a researcher (UKAEA), safety analyst and safety case development (UKAEA/NNC), safety regulator (NII/ONR) and university lecturer (UCLAN/NTEC). Over the years he has been involved with fast reactors, Magnox, AGR and LWR plants as well as all types of fuel cycle facilities and waste facilities. As a regulator, his roles have included assessment, site inspection and management of safety.
In the early 2000's, Geoff project managed the production of what are now ONR's Safety assessment Principles for Nuclear Facilities (SAPs) and drafted the Technical Assessment Guides on Safety Case Content and the Determination of ALARP.
He has had a significant level of involvement with international nuclear safety, from assistance to the excommunist countries in the early nineties, through to supporting the development of regulatory bodies in newly embarking countries on behalf of the IAEA. Geoff represented the UK at the IAEA where he was a member, then chairman, of the Nuclear Safety Standards Committee: he was also a member of the Multi-Design Evaluation Group within NEA which considered new reactor designs in an international context.
Back to courses