Overview
This IChemE flagship process safety training course is essential for anyone who is involved in the design, modification, operation and maintenance of a major hazard or process plant and references the management framework built on six functional areas or pillars developed by the IChemE Safety Centre.
The course functional pillars are:
knowledge and competence
engineering and design
systems and procedures
assurance
human factors and
culture.
Process safety incidents constantly highlight the importance of having a clear understanding of the principles of process safety management throughout an organisation. This must include staff at all levels from board members through engineers and other technical staff to plant and shift managers and supervisors. This intensive course covers the fundamentals and aims to provide an understanding of the key principles of process safety and its management.
We are celebrating 10 years since the first Fundamentals of Process Safety training course took place. Take a look at how the course was developed and how it has evolved since.
Learning outcomes
understand the key principles of process safety and its management
understand the consequences of poor process safety (human, environmental and business consequences)
be aware of the key factors influencing the basis of process safety
understand the hazards associated with a process plant and how the risks can be controlled
understand the key process safety requirements at each stage in the life cycle of a process plant from conceptual design through to operation, maintenance and modification
understand the interdependence and the need for overall organisation process safety management capability
understand how to acquire further knowledge and understanding of process safety management.
An end-of-course assessment is included. Delegates who successfully complete the assessment will receive an IChemE pass certificate in the Fundamentals of Process Safety.
Who will benefit
managers, supervisors, engineers, safety personnel, and others involved in the design, operation, modification or maintenance of major hazard or other process plant
graduates, chemical and other engineers en-route to achieving Chartered status
anyone who would like to develop an understanding of process safety
professionals who want to expand their knowledge of process safety.
Course outline
The course has interactive workshops, case studies and theory covering core areas of a process safety framework.
View the daily course outline >>
Course presenters
Our pool of expert trainers have worked in many industries, such as: oil and gas, offshore, refining, chemicals, pharmaceuticals, food processing, utilities, gas distribution, energy, power generation and in some case with government regulators. This makes them ideally placed to deliver the course to delegates coming from a range of industries and encourage cross-sector learning.
Discounts
Discounts are available to companies booking more than one place:
2 places - 5% discount
3 places - 10% discount
4 or more places - 15% discount.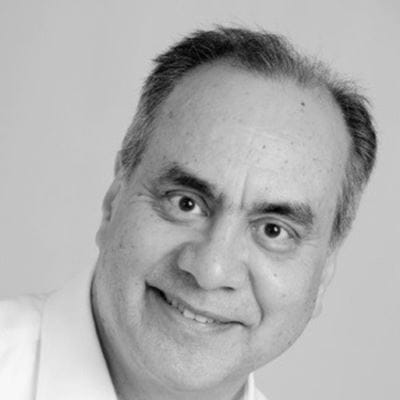 Trainer
Peter Neal
Premier Associates
Peter is a UK registered Chartered Engineer who has over 35 years' experience in the oil and gas industry. He has worked in design; projects; operations; asset integrity; corporate strategy and for the last 15 years specialising in process safety and leadership consulting.
Peter has good experience: developing and improving safety management systems, safety strategy development, training, safety leadership coaching and development, HAZOPS, HAZIDS, management system and technical integrity audits, project HSE reviews, process safety reviews and provision of safety consultancy advice.
His career started in UK offshore and onshore hazardous industries, however he has worked in Kazakhstan, Canada, France, Iran, Holland and Austria for extended periods with assignments in Russia, USA, Pakistan, Singapore, Australia, Romania, New Zealand, Italy, Iraq, UAE, Norway, Libya and Tunisia.
Peter was an offshore Installation manager with a major North Sea operator and fully understands operational demands. He was seconded for three years to the UK Health and Safety Executive in the aftermath of the Piper Alpha disaster to provide industry input during the creation of the new offshore safety regulatory regime in the North Sea.
He graduated with distinction from the MSc in Process Safety and Loss Prevention at University of Sheffield and is a visiting lecturer on the same course. Peter also lectures on process safety at Aston University, Birmingham.
Peter co-founded Premier Safety Associates in 1997 and is responsible for operational delivery for all their world class process safety and risk management consultancy projects.
---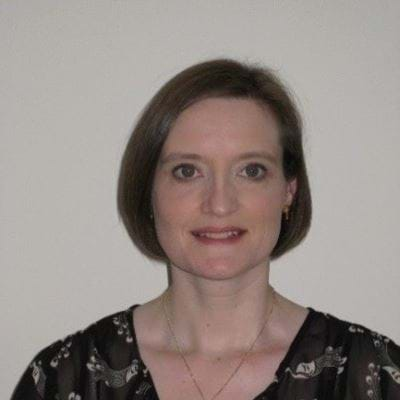 Trainer
Helen Fennell
Helen Fennell graduated in Chemical Engineering from Loughborough University in 1997. Since then she has had roles across Operations, Design, Commissioning and Process safety, including senior technical authority roles in Process Safety Management. She has worked across diverse industries including utility systems, onshore and offshore oil and gas facilities, reforming, high hazard installations, cryogenics and novel processes.
Helen has a proven track record of delivering engineering solutions to ensure risks on both greenfield and brownfield projects are ALARP against a backdrop of aggressive schedules and regulatory compliance criteria. Project values range from US$20 Billion down to small discrete studies for operating facilities.
In 2014, Helen set up Inherent Safety Consulting Limited to provide specialist process safety services including process safety studies and hazard review chairmanship. She is an experienced hazard review chairman with over 80 hazard reviews chaired, including What-If, HAZID/ENVID, HAZOP, SIL, LOPA, ALARP, SIMOPS and WEHRA.
Back to courses