Overview
This course explores best practice in HAZOP leadership and management. You will learn about the application of the technique and how to plan and manage study programmes more effectively. You will also learn how best to lead study teams to ensure maximum effectiveness and successful project execution. 
Case studies will allow you to undertake a range of project team roles and provide the opportunity to guide a team through the HAZOP process.
Certificates will be issued to candidates that pass an end-of-course assessment (certification does not act as IChemE HAZOP leader accreditation/endorsement). You will also receive a copy of the IChemE book HAZOP: A Guide to Best Practice.
Learning outcomes
By the end of this course you will understand how to: 
prepare for a HAZOP study meeting and programme – including defining the scope of the study and choosing the team
choose nodes (parts of the drawings or operation for HAZOP study)
estimate the programme requirements for the successful completion of a study
use facilitation techniques to motivate the team and keep them on task
avoid common problems encountered during study meetings, including challenging behaviours
formulate the HAZOP study report
understand the team leader's role in the implementation of recommendations and the management of the process.
Who will benefit
This course is for individuals experienced in the HAZOP technique who are required to lead HAZOP studies. It will also benefit process safety engineers, loss prevention specialists, production engineers, process design engineers, project engineers, process programmers and instrument control engineers.
Course outline
Planning a HAZOP programme
Node identification and time estimation
Preparation of the event
Recording style, skills and development of recommendations
HAZOP meeting facilitation
Team dynamics
Leadership through the study
Development of the final report and action management
Discounts
Discounts are available to companies booking more than one place:
2 places - 5% discount
3 places - 10% discount
4 or more places - 15% discount.
Bookings must be made at the same time to receive the discount.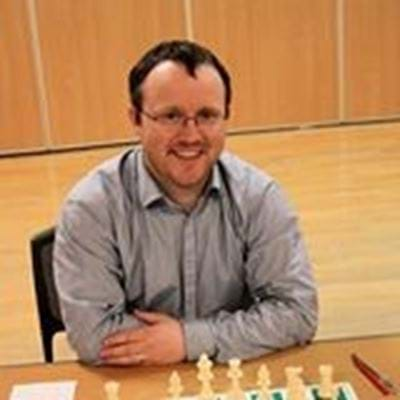 Trainer
Paul Denham
CEng, MIChemE
Paul is a Chartered Chemical Engineer who has worked in a range of sectors for over 20 years. These include heavy chemicals, fine chemicals, pharmaceuticals, petrochemicals & onshore and offshore oil and gas. He has worked for and with a number of major companies (ICI, Albright & Wilson, Roche, GlaxoSmithKline, INEOS, Wood Group PSN, Shell, BP and Talisman) and in a number of plant operations, design, and commissioning and plant support roles. 
Since 2002, Paul has led a number of major compliance projects including preparing top-tier COMAH report for a full site, and preparing IPPC application for a full site. Paul has worked in full time process safety roles since 2006 and supported a number of petrochemical assets and in this role, he led safety reviews, incident investigations and remediation projects on a number of flare disposal systems. 
Paul currently works in the oil and gas industry providing technical safety engineering services as a director of GMS Technical Safety. He also has a B(Eng) (Hons) in Chemical and Process Engineering from the University of Strathclyde and a MSc(Eng) in Process Safety & Loss Prevention from the University of Sheffield and a PG(Cert) in Nuclear Safety from the University of Central Lancashire (UCLAN).
Back to courses