Overview
This course explores best practice in HAZOP leadership and management. You will learn about the application of the technique and how to plan and manage study programmes more effectively. You will also learn how best to lead study teams to ensure maximum effectiveness and successful project execution. 
Case studies will allow you to undertake a range of project team roles and provide the opportunity to guide a team through the HAZOP process.
Certificates will be issued to candidates that pass an end-of-course assessment (certification does not act as IChemE HAZOP leader accreditation/endorsement). You will also receive a copy of the IChemE book HAZOP: A Guide to Best Practice.
Learning outcomes
By the end of this course you will understand how to: 
prepare for a HAZOP study meeting and programme – including defining the scope of the study and choosing the team
choose nodes (parts of the drawings or operation for HAZOP study)
estimate the programme requirements for the successful completion of a study
use facilitation techniques to motivate the team and keep them on task
avoid common problems encountered during study meetings, including challenging behaviours
formulate the HAZOP study report
understand the team leader's role in the implementation of recommendations and the management of the process.
Who will benefit
This course is for individuals experienced in the HAZOP technique who are required to lead HAZOP studies. It will also benefit process safety engineers, loss prevention specialists, production engineers, process design engineers, project engineers, process programmers and instrument control engineers.
Course outline
Planning a HAZOP programme
Node identification and time estimation
Preparation of the event
Recording style, skills and development of recommendations
HAZOP meeting facilitation
Team dynamics
Leadership through the study
Development of the final report and action management
Discounts
Discounts are available to companies booking more than one place:
2 places - 5% discount
3 places - 10% discount
4 or more places - 15% discount.
Bookings must be made at the same time to receive the discount.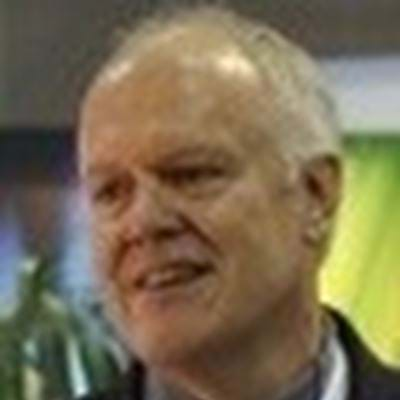 Trainer
Iain Murray, MIChemE
Amec Foster Wheeler
Iain is a chartered engineer and has significant management experience in Construction (gas pipelines) LNG and refining sectors and operational and general management. His passion and priorities for Process Safety and Risk Management has been a distinguishing aspect of his management approach. Iain led the Operations function of Operability, Reliability and Maintainability project - Chevrons Wheatstone Upstream. Iain was Project Director for Safety Case at Oji Fibre Solutions for two Pulp and Paper Mills in New Zealand and developed 14-element SMS, updated emergency management and production of safety case document for WorkSafe NZ. He is currently working with a large NZ corporation in Hazard ID, Risk Assessment and SCE management.
Iain's varied experience includes project management, commissioning, optimising and improving processes, Profit and Loss responsibility, leadership and team development and worked for ExxonMobil (Mobil), Santos, Wesfarmers Energy, Clough AMEC , Zinfra, Amec Foster Wheeler and now with Beca.
Iain has presented on Process Safety conferences in New Zealand, Perth and Brisbane. He has a BSc majoring in chemistry and mathematics, a B Eng (Chem), and an Executive MBA from Australian Graduate School of Management.
Back to courses