Overview
This course will help you to develop the skills and knowledge to identify, assess and communicate process risks from a safety, environmental or business perspective, from a simple qualitative approach to fully quantified assessments.
Learning outcomes
By the end of the course you will understand:
the concepts of individual and societal risk 
risk tolerability
the 5-stage risk assessment process, the different types of process risk assessment and when to apply them
techniques for qualitative, semi-quantitative and quantified risk assessment (QRA) including risk matrices, bow tie analysis, LOPA, occupied buildings risk assessment and fault tree/event tree analysis (FTA and ETA)
environmental risk assessment using a risk matrix-based approach (CDOIF methodology)
the principles of ALARP demonstration.
Who will benefit
staff involved in the risk assessment process including supervisors, managers and directors 
plant/process operators including maintenance functions 
process safety engineers and loss prevention specialists 
chemical engineers working toward Chartered status.
Course outline
Process risk - individual and societal risk, tolerability and the ALARP concept
The risk assessment process and types
Hazard identification: how far does this take us?
Semi-quantitative risk assessment, using a risk matrix to assess process risk
Environmental risk assessment: using a Matrix-based methodology
Layers of protection analysis: what benefits can it give us?
Quantitative risk assessment
Consequence assessment
Fault tree and event tree analysis
Demonstrating risks are ALARP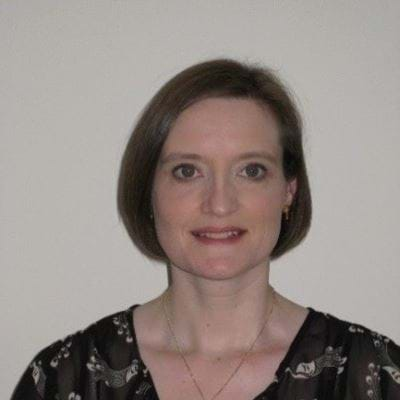 Trainer
Helen Fennell
Helen Fennell graduated in Chemical Engineering from Loughborough University in 1997. Since then she has had roles across Operations, Design, Commissioning and Process safety, including senior technical authority roles in Process Safety Management. She has worked across diverse industries including utility systems, onshore and offshore oil and gas facilities, reforming, high hazard installations, cryogenics and novel processes.
Helen has a proven track record of delivering engineering solutions to ensure risks on both greenfield and brownfield projects are ALARP against a backdrop of aggressive schedules and regulatory compliance criteria. Project values range from US$20 Billion down to small discrete studies for operating facilities.
In 2014, Helen set up Inherent Safety Consulting Limited to provide specialist process safety services including process safety studies and hazard review chairmanship. She is an experienced hazard review chairman with over 80 hazard reviews chaired, including What-If, HAZID/ENVID, HAZOP, SIL, LOPA, ALARP, SIMOPS and WEHRA.
Back to courses