Overview
This fast-paced, intensive 2-day workshop will significantly enhance your negotiation and influencing capability. You will gain insights into human behaviour and the frameworks, tools and techniques that will allow you to best achieve your objectives. You will become better at understanding what really drives the other party, knowing how to adapt your negotiating style, and identifying and employing tactics and counter-tactics.
Course outline
customise the workshop content to address your individual needs

provide in-depth understanding of the ENS International (ENSI) model and practical learnings

embed the skills gained to deliver long-term benefits to participants.
Pre-workshop
Before stepping into an ENSI program, our online survey provides insights to your negotiation experience, challenges and areas of interest. Our Practitioners use this information to tailor the workshop to your individual needs. This is an important step in the ENSI learning journey to ensure that we're providing the growth and development you really need.
Workshop
The Professional Negotiation & Influencing workshop is a fast paced and intensive 2-day training which builds your negotiation and influencing capabilities through hands-on experiential exercises. You will be introduced to the commercially acclaimed ENS International Negotiation Process Frameworks, techniques and methodologies. Topics in this workshop include; how to use the 'secret strategy', how to identify and employ effective negotiation tactics, adapt your communication style and manage negotiations to achieve your objectives.
Post-workshop
You will develop a personal action plan to lock-in major learnings. Our reinforcement emails reflect on your experience and enable implementation. Once the workshop is complete, you will revisit the concepts and practises covered to ensure they become embedded in everyday practises. Course participants will receive access to our exclusive ENSI Mobile app to reinforce learnings. You will also receive the Negotium e-newsletter which analyses negotiation practises currently happening around the world and offers insights and useful tips so you can apply them to your own scenarios.
Learning outcomes
aspirational negotiation range setting

identify hidden agendas and alter the balance of power

structure and use language to create cooperation

build flexibility in your negotiating style to achieve specific objectives

prepare more systematically to your advantage

identify and use tactics to alter the balance of power in negotiations

strategically build common ground

case study and review

develop action plans for skills retention.
Who will benefit
The course will be of interest and benefit to consultants, supervisors, managers, as well as senior chemical engineers transitioning from technically focused roles into operational, management, leadership positions. Any roles requiring greater responsibility at a more strategic level who need to develop additional competencies and skills to be effective at N+I techniques dealing with stakeholders internally and externally.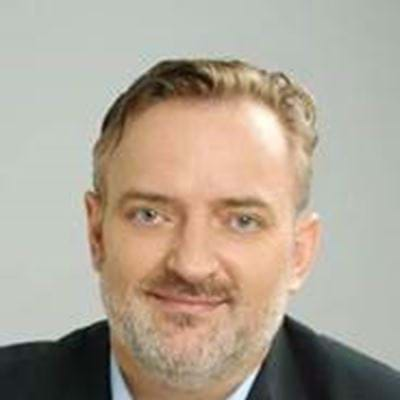 Trainer
Jim Macfarlane
Jim is a highly regarded negotiator and facilitator drawing on more than thirty years of broad industry and international experience.
He has lived and worked in Asia and Japan for most of his adult life. Leadership roles and responsibilities have covered global accounts, strategic alliances, OEM customers, professional services, customer services, product realization and regulatory compliance.
Jim regularly exercises his negotiating and collaborating skills across Asia Pacific with diverse, cross-functional and multi-cultural teams. A particular areas of interest is the transformation to "new ways of working" – from technical expert to leadership roles, co-creation of value through collaboration, and continuous learning.
Jim holds a Bachelor of Commerce from the University of Melbourne. He is also a regular speaker at seminars and conferences.
Back to courses