17–21 July 2023, Melbourne, Australia
courses
Fundamentals of Process Safety
Overview
This course is also available online
This course will help you to develop your understanding of the key principles of process safety and its management. It will benefit anyone involved in the design, operation, modification or maintenance of major hazard or other process plant, who would like to develop or refresh their process safety knowledge across a broad range of topics. 
The course uses a mix of interactive exercises and workshops, case studies and theory to examine the functional areas key to managing process safety across an organisation, as defined by the IChemE Safety Centre's (ISC) framework: leadership, knowledge and competence, engineering and design, systems and procedures, assurance, human factors, and culture.
An e-certificate will be issued to participants who attend the whole course and pass an end-of-course assessment. 
Learning outcomes
By the end of the course, you will understand:
the key principles of process safety and its management
the human, environmental and business consequences of poor process safety
the key factors influencing the basis of process safety
the hazards associated with a process plant and how the risks can be controlled
the key process safety requirements at each stage in the life cycle of a process plant from conceptual design through to operation, maintenance and modification
the interdependence of and the need for overall organisation process safety management capability
how to acquire further knowledge and understanding of process safety management
Read more about the aims and objectives of the course >>
Who will benefit
Managers, supervisors, engineers, safety personnel, and others involved in the design, operation, modification or maintenance of major hazard or other process plant
Anyone who would like to improve their process safety knowledge
Graduates, chemical and other engineers may find it beneficial in the preparation of their Chartered Member application.
Course outline
The importance of process safety
A model for process safety
Hazard and risk
Hazard identification and evaluation
Consequences – toxicity and fires
Consequences – explosions
Chemical reactions
Flammable atmospheres
Project development
Design safety
Risk assessment
Operations
Asset integrity
Management of change
Management systems
Human factors
Leadership and culture
Process safety performance
Emergency response
Trainers
Our expert trainers have a broad range of process industry experience.and have worked in many sectors including oil and gas, offshore, refining, chemicals, pharmaceuticals, food processing, utilities, gas distribution, energy, power generation and in some case with government regulators. Face-to-face courses are typically delivered by two trainers. 
Previous delegates said
"The course gave me a good understanding of process safety and why and when to use different evaluation methods."
Kate McFarlane, Johnson Matthey, UK

"The group exercises were well thought out to encourage discussion – this was interesting because of the range of industries and experience represented in each group. The exercises showed how to put the theory into practice."
Stephen McLachlan, TGE Gas Engineering, UK
"The course leaders were very knowledgeable and were good at relating the topics to the attendees' experience."
Stephen Florence, Recycling Technologies, UK
"Excellent content which supplemented my knowledge on occupational safety."
Phil Johnston, Tronox, Australia
"I enjoyed the workshops and group exercises. It was good to learn about other industries and their challenges and what works and doesn't work."
Chas Mahanga, Dyno Nobel, Australia
"The facilitators were knowledgeable and engaging."
Kim Anderson, Queensland Alumina, Australia
Discounts
Discounts are available to companies booking more than one place:
2 places – 5% discount
3 places –10% discount
4 or more places – 15% discount.
Bookings must be made at the same time to receive the discount.
Train your team
This course can be delivered to corporate teams, either on-site or online. Content can be tailored to your specific requirements, and this could be a cost-effective option if you have several people requiring the training. To find out more and request a quotation, visit our in-company training page.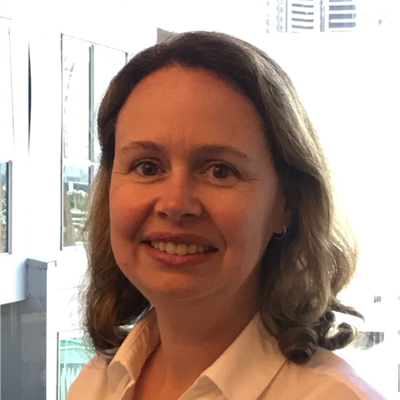 Trainer
Clare Sheppard
Advisian
Clare has more than 20 years' process engineering experience through all phases of the project life-cycle. She has worked predominantly in natural gas production, biomass-to-energy and hydrogen projects but also has experience in offshore hydrocarbons, refining, ammonia and chemicals production. She has worked in engineering design consulting, in multiple commissioning roles and has been seconded to operating companies. Her role often incorporates safety in design and she has been responsible for a number of process safety activities, including hazard studies, fire safety studies, hazardous area classification, training development and delivery and risk assessment.
Clare is an experienced and IChemE-trained Hazard Study facilitator and has facilitated many Hazard Study workshops and reviews of commissioning and operations readiness. Since 2019, she has been an Associate with Advisian, the consulting arm of Worley, based in Melbourne, Australia. She is a member of IChemE.
Back to courses