19–21 September 2022–Reading
courses
HAZOP Leadership and Management
Overview
"What an excellent course, it was one of the best I have been on in my career. Well thought out, clear and delivered superbly by real experts." 

This course explores best practice in HAZOP leadership and management. You will learn about the application of the technique and how to plan and manage study programmes more effectively. You will also learn how best to lead study teams to ensure maximum effectiveness and successful project execution. 
You'll experience different team roles through case studies and be given the chance to practise guiding a team through the HAZOP process.
Certificates will be issued to candidates that pass an end-of-course assessment (certification does not act as IChemE HAZOP leader accreditation/endorsement). 

This course is also delivered online with different start times to suit participants from around the world.

Learning outcomes
By the end of this course you will understand how to: 
prepare for a HAZOP study meeting and programme – including defining the scope of the study and choosing the team
choose nodes (parts of the drawings or operation for HAZOP study)
estimate the programme requirements for the successful completion of a study
use facilitation techniques to motivate the team and keep them on task
avoid common problems encountered during study meetings, including challenging behaviours
formulate the HAZOP study report
understand the team leader's role in the implementation of recommendations and the management of the process.
Who will benefit
Anyone with experience of the HAZOP technique who is required to lead HAZOP studies. It will also benefit process safety engineers, loss prevention specialists, production engineers, process design engineers, project engineers, process programmers and instrument control engineers.
Mapped against UK-SPEC competencies A, B and E: 
A. Knowledge and understanding



For Chartered Engineers: 'Use a combination of general and specialist engineering knowledge and understanding to optimize the application of existing and emerging technology'.
For Incorporated Engineers: 'Use a combination of general and specialist mechanical engineering knowledge and understanding to apply existing and emerging technology'.

B. Design and development of processes, systems, services and products



For Chartered Engineers: 'Apply appropriate theoretical and practical methods to the analysis and solution of mechanical engineering problems'.
For Incorporated Engineers: 'Apply appropriate theoretical and practical methods to design, develop, manufacture, construct commission, operate, maintain, decommission and re-cycle mechanical engineering processes, systems, services and products'.

E. Professional commitment



For Incorporated and Chartered Engineers: 'Demonstrate a personal commitment to professional standards, recognising obligations to society, the profession and the environment'.
Course outline
Planning a HAZOP programme
Node identification and time estimation
Preparation of the event
Recording style, skills and development of recommendations
HAZOP meeting facilitation
Team dynamics
Leadership through the study
Development of the final report and action management
Previous delegates said
100% of UK delegates in 2019 had their learning objectives met and said they would recommend the course to colleagues due to the:
knowledgeable, experienced and engaging trainers
good mix of lecturing and practical participation 
real-world examples and practical workshop exercises
detailed course materials
opportunity to share knowledge and experience with other participants from different industries
opportunity to understand best practice when facilitating HAZOPs
"What an excellent course, it was one of the best I have been on in my career. Well thought out, clear and delivered superbly by real experts."
John Douglas, Ramboll, UK
"The course quality and presentation was absolutely tremendous."
Shoja Shokofan, NRC Environmental Services, UK
"The practical aspect of the course helped a lot. There was a good mix of lecturing and practical participation that helped mimic the real life scenarios that I have been part of.''
Matthew Crawford, Scitech Engineering, UK
COVID-19 
Last updated: 16 February 2022

IChemE continues to monitor and adhere to local government guidelines regarding COVID-19. We will communicate specific requirements and guidelines with course attendees ahead of each training course.

Whilst our usual cancellation terms and conditions apply, delegates can transfer to a later face-to-face course date or an online iteration of the same course at any stage, without incurring a cancellation fee.
In the event that IChemE cannot deliver the training course as planned, a full refund will be provided.
Discounts
Discounts are available to companies booking more than one place:
2 places - 5% discount
3 places - 10% discount
4 or more places - 15% discount.
Bookings must be made at the same time to receive the discount.
Train your team
This course can be delivered to corporate teams, either on-site or online. Content can be tailored to your specific requirements, and this could be a cost-effective option if you have several people requiring the training. To find out more and request a quotation, visit our in-company training page.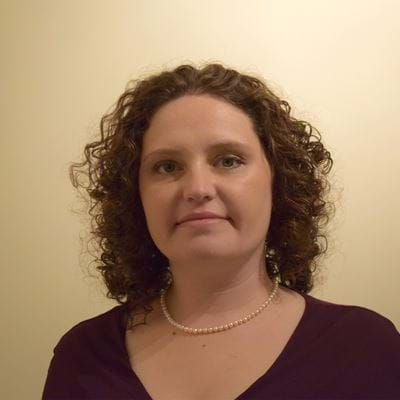 Trainer
Louise Whiting
Barberton Limited
Louise has deep technical expertise developed through extensive experience within operating companies. She has worked in both process and process safety roles upstream onshore and offshore in oil and gas facilities, from drilling and completions to the export pipeline and oil and gas processing. 
She joined BP Sunbury, UK in the Major Accident Hazards team after an internship with them before her final year at Imperial College, and subsequently secured two offshore support roles. In 2012, she moved over to support the wells organisation as one of the first process safety engineers in this team. In 2013, she joined the Shell Aberdeen projects team as a technical safety engineer working on several brownfield projects through the Shell risk management processes. A year later, she moved to Dubai to support the Majnoon field (one of Shell's Iraq assets) and quickly became the technical safety tteam lead for the venture. In 2018, Louise moved to the Norwegian project team to head up the process safety team.
In 2019, Louise set up Barberton Limited which provides risk management solutions for a variety of businesses. Louise is passionate about education from preschool to workplace and is involved in a range of activities including governor of her local primary school, STEM ambassador, guest lecturing at Imperial College, facilitator for technical courses at IChemE and an educational series for the Safety and Reliability Society (SaRs).
Back to courses