Human Factors in Health and Safety UK...
courses
Human Factors in Health and Safety, Module Four: Human Factors in Design
Overview
This module is also offered online – view details >>
The design of control rooms, plant and equipment can have a major impact on human performance. The earlier that human factors are considered in the design process the better, reducing the risk of human error and accidents.
Human Factors in Design examines the key human factors principles to address at the design stage, looking at how to integrate human factors within engineering programmes, how to develop effective procedures, human machine interfaces, and process plant and control room design.
This is module four of our Human Factors in Health and Safety training programme, which has been designed to increase understanding of key human factors topics relevant to safety in the process industries.

Delegates can choose to attend Human Factors in Design as a one-off course to develop understanding in this particular area, or alongside the other Human Factors in Health and Safety modules to get a comprehensive overview of human factors. 
Learning outcomes
Understand how to integrate human factors in design
Understand how to develop effective and safe procedures
Understand human machine interface design
Understand how to integrate human factors into plant and control room design
Who will benefit?
The course content is at an awareness level and is ideally suited to engineering project managers or HSE managers who are responsible for the integration of human factors in design. It would also benefit specific disciplines, eg process engineers, controls and instrumentation engineers, piping engineers, electrical engineers and mechanical engineers.
Course outline
Integrating human factors in design
Key human factors issues to address within design
Key HFE activities at different life cycle phases
HFE roles, responsibilities and competencies
Risk screening for HFE
Setting up a corporate standard for HFE in capital projects
Developing effective procedures
Introduction: to err is human
Procedures and risk – when things to wrong
Creating safety – when procedures are safety critical
Procedures as part of risk management
How to develop good procedures
How to write usable procedures
Putting procedures to work and managing change
Developing usable procedures
Human machine interface
Human Machine Interface design
Displays and controls
Principle of compatibility
Control panel design
Software interfaces and alarm handling
Case study review of a major accident
Plant and control room design
Plant design: work area design and access; design for maintenance; materials handling; environmental ergonomics.
Building and control room design: building arrangement; control rooms; workstations/consoles; environmental ergonomics.
Previous delegates say
Previous delegates said that Human Factors in Design would help them to:
improve human factors awareness in design and safety assessments
introduce more ergonomics and human factors details into HAZOP studies
design human centred plant and processes
review Management of Change and HAZOP processes to ensure that human factors engineering is captured
develop a company standard for project activity that includes human factors requirements
introduce the processes and systems covered on the course into a plant expansion project
update operating procedures to cover human factors requirements
develop a human factors strategy for the business
identify and close gaps in current systems
define human factors activity with consultants
become a more effective advisor when supporting capital projects
Other face-to-face dates
All modules will be held in Edinburgh, UK.
Those wishing to take all four modules to complete the Human Factors in Health and Safety programme can study them in any order and take a mix of online and face-to-face modules.

See our online module dates>>
Discounts
Book all four Human Factors in Health and Safety modules and pay £1300 + VAT per module.
COVID-19 
Last updated: 16 February 2022

IChemE continues to monitor and adhere to local government guidelines regarding COVID-19. We will communicate specific requirements and guidelines with course attendees ahead of each training course.

Whilst our usual cancellation terms and conditions apply, delegates can transfer to a later face-to-face course date or an online iteration of the same course at any stage, without incurring a cancellation fee.
In the event that IChemE cannot deliver the training course as planned, a full refund will be provided.
About Human Factors in Health and Safety
Learn more about the Human Factors in Health and Safety programme>>

Download our Human Factors in Health and Safety brochure>>
Train your team
This course can be delivered to corporate teams, either on-site or online. Content can be tailored to your specific requirements, and this could be a cost-effective option if you have several people requiring the training. To find out more and request a quotation, visit our in-company training page.
Endorsements

In partnership with: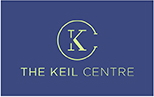 Back to courses