Human Factors in Health and Safety UK...
courses
Human Factors in Health and Safety, Module Two: Managing Human Failure
Overview
This module is also offered online – view details >>
Effective management of human failure is crucial in preventing major accidents, occupational accidents and ill health – all of which can seriously impact an organisation's performance.
Managing Human Failure explores how to proactively manage human errors and non-compliance, analyse human failures contributing to incidents, and manage performance under pressure.

This is module two of our Human Factors in Health and Safety training programme, which has been designed to increase understanding of key human factors topics relevant to safety in the process industries.

Delegates can choose to attend Managing Human Failure as a one-off course to develop understanding in this particular area, or alongside the other Human Factors in Health and Safety modules to get a comprehensive overview of human factors. 
Learning outcomes
Understand how to reduce human error
Understand how to manage violations
Understand how human failures contribute to incidents
Understand how to manage performance under pressure
Who will benefit?
HSE managers and advisors
Operations managers
Safety engineers
Chemical/process engineers
In-house human factors advisors eg COMAH operators' 'intelligent customers'
Course outline
Reducing human error
What makes error more likely?
How can we make people safer?
Identifying safety critical tasks
Analysing tasks
Conducting human reliability analysis
Managing non-compliance
The significance of non-compliant behaviour in incident causation
Different types of non-compliance
Factors that provoke non-compliance
ABC analysis – a tool to understand decision-making in the context of non-compliant behaviour
What can be done to reduce the likelihood of non-compliance
Human factors in incident investigation
Human factors in the investigator (common human failings in investigators; interviewing skills – best practice)
Human factors in the investigation (key steps; recent best practice guidance; case study)
Managing performance under pressure
Understanding stress and its consequences
Causes of stress: chronic and acute
Managing pressure at work
Improving resilience
Previous delegates say
Previous delegates said Managing Human Failure would help them to:
manage human errors and violations more effectively
apply the practical techniques learnt to their role straightaway
reinforce their behaviours when managing human factors
use the techniques learnt in staff appraisals and incident investigations
ask informed questions and identify when further expertise is necessary
compare current practices with good practice
better understand human behaviours
mange the effects of stress (on both individuals and the team) more effectively
introduce new tools and techniques to their organisation
Other face-to-face dates  
All modules will be held in Edinburgh, UK.
Those wishing to take all four modules to complete the Human Factors in Health and Safety programme can study them in any order and take a mix of online and face-to-face modules.

See our online module dates >>
Discounts
Book all four Human Factors in Health and Safety modules and pay £1300 + VAT per module.
About Human Factors in Health and Safety
Learn more about the Human Factors in Health and Safety programme >>
Download our Human Factors in Health and Safety brochure >>
Train your team
This course can be delivered to corporate teams, either on-site or online. Content can be tailored to your specific requirements, and this could be a cost-effective option if you have several people requiring the training. To find out more and request a quotation, visit our in-company training page.
Endorsements

In partnership with: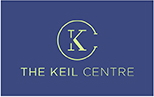 Back to courses