Overview
This course provides an overview of the key concepts for the successful management of pressure systems. To aid and consolidate learning, it includes appropriate practical examples and exercises, and discussion about specific incidents and how they could have been prevented.
The course provides an overview of legislation, common hazards and how to address both physical and human factor risks for safely managing pressure systems. It also covers key legal requirements and how they can be managed effectively via an Asset Integrity Barrier Management approach using BowTie methodology. Throughout the course, strengths and limitations of approaches described are discussed and examined. The course also considers human and organisational factors in managing pressure systems.
You will be able to participate in practical online exercises where you can develop your own BowTie diagram, contribute to online discussions, and carry out other exercises. The course aligns with current industry guidance. It is platform neutral and does not favour any specific industry or sector.
This course is also delivered online.
Learning outcomes
By the end of the course you will understand the:
key legal duties under general and specific pressure systems legislation
common hazards and risks affecting the management and operation of pressure systems and how a barrier management approach can be an effective risk management approach
key concepts regarding identification and risk management of ageing assets
purpose, value, contents, competence requirements, etc of a written scheme of examination
importance for managing asset integrity throughout the complete life cycle
criteria for managing changes to assets, organisational, documentary and regulatory dimensions
key concepts of effective leadership, safety culture and competency.
Who will benefit
Anyone with a basic understanding of managing or operating pressure systems who wants to improve their knowledge and skills in this area. The course would particularly benefit management, engineering, operations/maintenance and HSE personnel with responsibility for managing pressure systems hazards and implementing/sustaining risk control measures.
Course outline
General health and safety and pressure systems law
Common pressure systems hazards and risks and the barrier approach to identification, assessment and managing risks
Ageing assets
Written scheme of examination (WSE)
Asset integrity throughout the full lifecycle
Management of change (MoC) – asset, organisational, documentation and regulatory
Leadership, culture and competence
Previous delegates said
"The best thing about the course was being guided through the definitions to help understand roles and responsibility of the different stakeholders for the different situations."
R Tara, National Nuclear Laboratory, UK
"The course gave a good overview of the thinking behind intent-based regulations. The thinking behind the regulation was well explained and John used his experience to illustrate dilemmas."
R Schaper, Brunei Shell Petroleum Sdn Bhd
COVID-19 
Last updated: 16 February 2022

IChemE continues to monitor and adhere to local government guidelines regarding COVID-19. We will communicate specific requirements and guidelines with course attendees ahead of each training course.

Whilst our usual cancellation terms and conditions apply, delegates can transfer to a later face-to-face course date or an online iteration of the same course at any stage, without incurring a cancellation fee.
In the event that IChemE cannot deliver the training course as planned, a full refund will be provided.
Discounts
Discounts are available to companies booking more than one place:
2 places – 5% discount
3 places –10% discount
4 or more places – 15% discount.
Bookings must be made at the same time to receive the discount.
Train your team
This course can be delivered to corporate teams, either on-site or online. Content can be tailored to your specific requirements, and this could be a cost-effective option if you have several people requiring the training. To find out more and request a quotation, visit our in-company training page.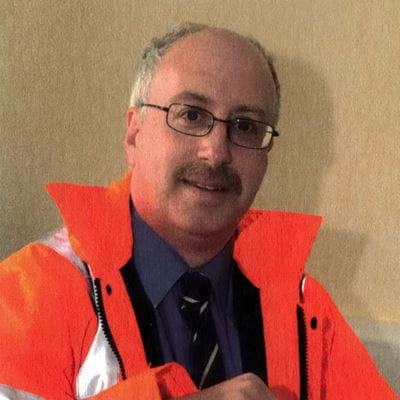 Trainer
John Riddick
Consultant, Caldbeck Process Safety Inc, Canada
John is a certified Chartered Engineer and Professional Process Safety Engineer. He has over 30 years of strategic and operational process safety and HSE experience, gained from working on multiple Major Accident Hazard (High Risk) facilities and on a variety of international assignments. He is highly conversant in technical safety eg PHA, HAZID, HAZOP, LOPA, design reviews, ALARP, safety case, emergency planning, Management of Change (MoC), QRA, etc.
Back to courses