Register your interest - UK
courses
Consequence Modelling Techniques
Overview
This course is also being delivered online – view details >>
Consequence modelling is used to predict accident effects and impact on people, the environment and property. The course draws upon loss-of-containment scenarios and guides you through a range of models, using workshops and case studies, to demonstrate different approaches to consequence modelling.
The course includes exercises on scenario definition, selection of input parameters, simple modelling and interpretation of results.
Note: delegates will need a Windows laptop, if this is a problem please let us know.
Course outline
Basic concepts and definitions
Consequences for modelling 
What is a model and when are they needed
Source terms and consequences for liquid vessels and pipes, gas vessels and pipes, flashing liquids, two

 

phase vessels and pipes, and time dependency
Basic hazard identification methods
Dispersion models — passive/lighter than air, momentum jet, heavy gas and CFD techniques
Transition from source model to dispersion model
Interpretation of dispersion model results
Explosion modelling —  VCE, confined, semi-confined, vessel burst and dust explosions
Fire modelling — pool, jet, fireballs and assumptions
Application of results - inputs to risk analysis, QRA, LOPA , emergency response plans, escape and evacuation
Learning outcomes
By the end of the course delegates will understand:
how to identify a set of major accident scenarios on a facility handling hazardous materials
which types of models available for different scenarios and which are appropriate at different stages of plant design or operation
the limitations of the various model types
how to define the possible outcomes of hazardous material release e.g fire, explosions and toxic effects
the requirements for modelling these hazards
the possible impact of hazards on people, the environment and property 
the importance of defining source terms (initial conditions), including uncertainty
how to specify a range of hazard studies and interpret the output
how to interpret model results and how they are used in quantified risk analysis
regulatory requirements for consequence modelling.
Who will benefit
Project and plant managers
Safety managers responsible for preparing safety reports and interpreting modelling results
Professionals using consequence models and/or their results and want further guidance on the bases, validity and uses of modelling
Those new to the field of process safety
Anyone would needs to understand the potential scale of accidents and the consequences
Previous delegates say
"Giles (Peach) was able to provide practical real world experience to support the theory of the course, and provided advice and experiences which were beneficial for the application of consequence modelling and engaging consultants for our needs."
Ryan Gordon, GPA Engineering, Australia
"Giles (Peach) had excellent knowledge on the topic from a theoretical point of view (ie basis of modelling, history & development) as well as from an experiential point of view." 
Elisheba Radke, BHP, Australia
Discounts
Discounts are available to companies booking more than one place:
2 places — 5% discount
3 places — 10% discount
4 or more places — 15% discount.
COVID-19
IChemE requires that its trainers and training venues follow all local government guidelines with regard to COVID-19 on its training courses. All delegates will also be required to adhere to the guidelines and further communication on this matter will be issued to attendees closer to the course.
Whilst our usual cancellation terms and conditions apply, delegates can transfer to a later face-to-face course date or an online iteration of the same course at any stage, without incurring a cancellation fee.
In the event of IChemE being unable to deliver the training course as planned, a full refund will be provided.
In-company training
This course is also available as an in-company course (face-to-face or online) where content can be customised to meet your organisation's specific needs and delivered on a date/location that suits your requirements. Contact us for more information.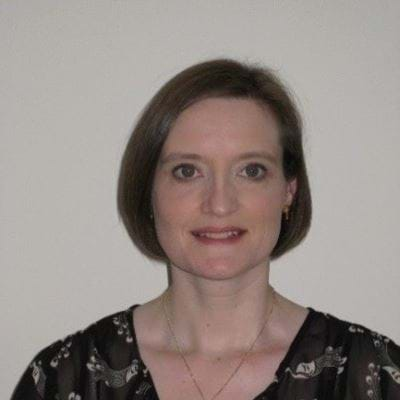 Trainer
Helen Fennell
Helen Fennell graduated in Chemical Engineering from Loughborough University in 1997. Since then she has had roles across Operations, Design, Commissioning and Process safety, including senior technical authority roles in Process Safety Management. She has worked across diverse industries including utility systems, onshore and offshore oil and gas facilities, reforming, high hazard installations, cryogenics and novel processes.
Helen has a proven track record of delivering engineering solutions to ensure risks on both greenfield and brownfield projects are ALARP against a backdrop of aggressive schedules and regulatory compliance criteria. Project values range from US$20 Billion down to small discrete studies for operating facilities.
In 2014, Helen set up Inherent Safety Consulting Limited to provide specialist process safety services including process safety studies and hazard review chairmanship. She is an experienced hazard review chairman with over 80 hazard reviews chaired, including What-If, HAZID/ENVID, HAZOP, SIL, LOPA, ALARP, SIMOPS and WEHRA.
Back to courses