Register your interest – Australia
courses
HAZOP Study for Team Leaders and Team Members
Overview
This course is also being delivered online – view details >>
"A very concise overview of HAZOP. Good levels of detail from a technical perspective and plenty of relevant information on the broader aspects of HAZOP."
This course provides effective, realistic training for HAZOP team members and leaders. Alongside presentations covering all the essential aspects of the method, you will participate in workshops using HAZOP methodology for continuing processes, sequential operations and computer-controlled plant. You will also learn more about the relationship between HAZOP and other hazard identification methods and hazard studies.
Much of the course is dedicated to group work on realistic HAZOP studies, giving team leaders and team members practical experience in their respective roles.
Examples are drawn from a range of industry sectors and typical reports are also provided. You can also take part in discussion and analysis sessions to identify strengths, weaknesses and learning points from the case studies.
If you have little or limited experience as a HAZOP team member, you should register for the course as a team member, whilst experienced team members, those new to team leadership and leaders in need of a refresher, should register as a team leader.
Learning outcomes
Team leaders will learn:
how to be a good leader, emphasised by practice and reviews
how to manage HAZOP studies
the importance of pre-study preparation
how to work effectively with the team secretary and the team members.
Team members will learn:
how HAZOP study works
the role and responsibilities of a team member
how to become a valuable team member.
Who will benefit
New HAZOP team leaders, new HAZOP team members, and experienced HAZOP team members moving on to team leadership. Engineers and other technical personnel new to HAZOP, and those with safety/project management responsibilities, will also benefit.
Course outline
The HAZOP technique
Developing hazardous scenarios
Roles and responsibilities
Human factors
Common pitfalls and how to avoid them
Previous delegates say
100% of recent delegates (in the UK) had their learning objectives met and said they would recommend the course to their colleagues due to the:
the group exercises which gave the opportunity to practise HAZOPs and provided instant feedback
experienced and engaging trainers
quality of the course material
"A very concise overview of HAZOP. Good levels of detail from a technical perspective and plenty of relevant information on the broader aspects of HAZOP."
Peter Henry, Victrex, UK
"The course content was exactly what I was looking for with plenty of practical exercises."
Kenneth Malone, CP Kelco, UK

Discounts
Discounts are available to companies booking more than one place:
2 places - 5% discount
3 places - 10% discount
4 or more places - 15% discount.
Bookings must be made at the same time to receive the discount.
COVID-19
IChemE requires that its trainers and training venues follow all local government guidelines with regard to COVID-19 on its training courses. All delegates will also be required to adhere to the guidelines and further communication on this matter will be issued to attendees closer to the course.
Whilst our usual cancellation terms and conditions apply, delegates can transfer to a later face-to-face course date or an online iteration of the same course at any stage, without incurring a cancellation fee.
In the event of IChemE being unable to deliver the training course as planned, a full refund will be provided.
In-company training
This course is also available as an in-company course (face-to-face or online) where content can be customised to meet your organisation's specific needs and delivered on a date/location that suits your requirements. Contact us for more information.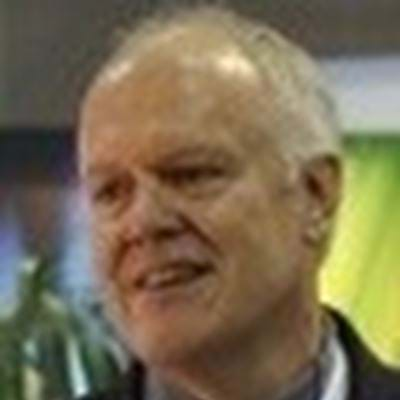 Trainer
Iain Murray, MIChemE
Beca
Iain is a chartered engineer and has significant management experience in Construction (gas pipelines) LNG and refining sectors and operational and general management. His passion and priorities for Process Safety and Risk Management has been a distinguishing aspect of his management approach. Iain led the Operations function of Operability, Reliability and Maintainability project - Chevrons Wheatstone Upstream. Iain was Project Director for Safety Case at Oji Fibre Solutions for two Pulp and Paper Mills in New Zealand and developed 14-element SMS, updated emergency management and production of safety case document for WorkSafe NZ. He is currently working with a large NZ corporation in Hazard ID, Risk Assessment and SCE management.
Iain's varied experience includes project management, commissioning, optimising and improving processes, Profit and Loss responsibility, leadership and team development and worked for ExxonMobil (Mobil), Santos, Wesfarmers Energy, Clough AMEC , Zinfra, Amec Foster Wheeler and now with Beca.
Iain has presented on Process Safety conferences in New Zealand, Perth and Brisbane. He has a BSc majoring in chemistry and mathematics, a B Eng (Chem), and an Executive MBA from Australian Graduate School of Management.
Back to courses