Register your interest - Australia
courses
Human Factors in Health and Safety, Module Four: Human Factors and Design - Australia
Overview
There is an increasing emphasis on the importance of managing human factors to achieve improved safety and business performance in the chemical process industries and resource sector. Major accidents, including those at Longford, Varanus Island, Montara, Gretley and Moura, have highlighted the importance of addressing this aspect of performance. However, many of the safety and operational professionals charged with managing human factors have no formal qualifications or training in the human and behavioural sciences.
Key features
Content covering human factors in process safety, health and safety, with links to other aspects of business performance
A modular course design, with short residential events, also providing networking opportunities with like - minded professionals
Advice to help implement human factor solutions
Training is delivered by recognised human factors professionals with significant process industry experience, drawn from a range of resources sector employers, specialist consultancies and industry regulators
Course content
Topics are organised to cover the UK Health and Safety Executive's top human factors issues in major hazard sites, but these topics are just as applicable and relevant to non-UK regulatory frameworks.
The content has been developed in consultation with IChemE' s safety and loss prevention specialist.
Module Four - Human Factors and Design
Integrating human factors in design, presenter: Richard Scaife
Ergonomic risk assessment and workspace design, presenter: Claire Folland
Developing effective procedures, presenter: Melanie Todd
Design of the human/machine interface, presenter: Zoe Nation
Who should attend?
The programme is specifically designed for those who want a comprehensive overview of the subject matter, access to practical research-based tools and approaches, and discussions in small groups with knowledged industry experts.
This may include:
internal human factors advisors/focal points
operational managers
HSE advisors and specialist
industry regulators.
Programme overview
Human factors in Health and Safety is a one-year programme, consisting of four intensive two-day modules. This is supported by pre-event reading, which together forms a broad human factors educational programme.
This programme caters for two audiences, specifically:
those who want to complete the programme, who would complete the initial consultancy skills pre-reading, and all four two-day modules
those who wish to attend a single module (subject to availability).
You can join the programme at any point - modules are designed to be completed in any order.
Schedule
2022 programme to be confirmed.
Endorsements
In partnership with: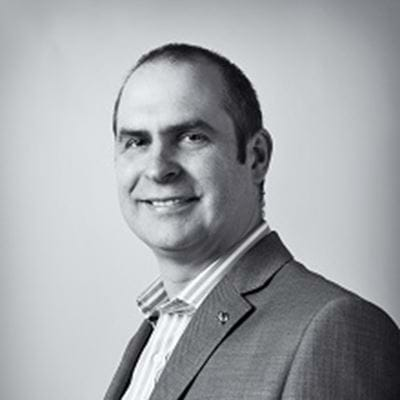 Trainer
Richard Scaife
The Keil Centre
Richard Scaife is a Director of The Keil Centre and a Chartered Occupational Psychologist. He is also a Chartered Ergonomics and Human Factors Specialist, a Fellow of the Institute of Ergonomics and Human Factors and a Chartered Scientist. He has a BSc in applied psychology, an MSc in occupational psychology, and over 30 years' of practical ergonomics experience within various industries.
Richard spent six years working for National Air Traffic Services, latterly as the head of human safety in their human factors unit. He also spent four years working on the design of military sensor systems, primarily for aircraft, before joining the Keil Centre. Richard specialises in all aspects of human factors, particularly organisational safety, human safety analysis (including human error) and incident investigation. He has cross-industry experience, providing consultancy expertise and training.
Richard was awarded the British Psychological Society Practitioner of the Year Award in 2006.
---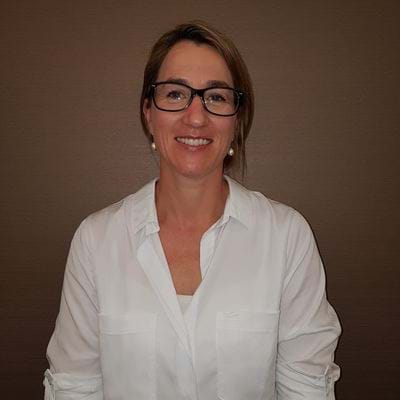 Trainer
Claire Folland
Alba Ergonomics
Claire Folland is a Certified Professional Ergonomist (CPE) and 'work health and safety' specialist certified by the Human Factors and Ergonomics Society of Australia (HFESA). She is a Principal Consultant and Director of Alba Ergonomics.
Claire has a BSc in Occupational Therapy, an MSc in Ergonomics, and a Certificate IV in training and assessment. Claire's ergonomics qualifications include human anatomical, anthropometric, physiological and biomechanical characteristics as they relate to physical activity.
Claire has over 20 years of professional experience, both as a health professional and as an independent consultant practitioner. Claire has previously served as the HFESA NSW Chair and Board Representative. At present, she is on the panel for the society's Professional Affairs Board and is co-chair for the society's Design Special Interest Group.
---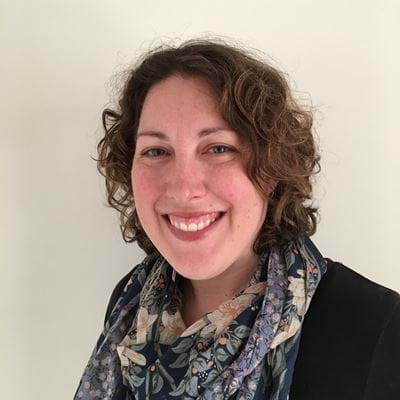 Trainer
Melanie Todd
The Keil Centre
Melanie Todd is a Principal Human Factors Advisor with The Keil Centre, specialising in accident and incident investigation, human error analysis, fatigue risk management, and training. Prior to joining The Keil Centre, Melanie worked for the Australian Transport Safety Bureau as Manager, Aviation Safety Investigation. She has extensive experience in both regulatory and investigative roles as a specialist in human factors.
Melanie holds a Bachelor of Aviation, Masters of Science and Technology in Aviation (Human Factors), and a PhD in Psychology (Human Factors) as well as the Diploma of Transport Safety Investigation. She is the President of the Australian Aviation Psychology Association and a member of the Human Factors and Ergonomics Society of Australia.
---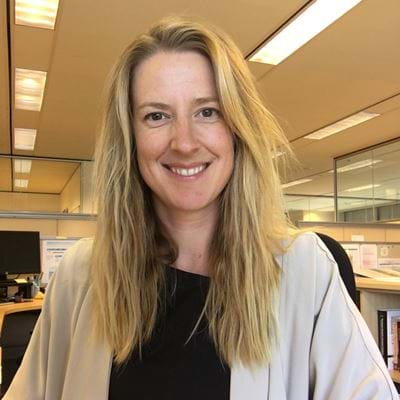 Trainer
Zoe Nation
Chevron
Zoe Nation is the Lead Human Factors & Performance Advisor for Chevron's Australian business unit based in Perth. Originally qualified as an engineer, Zoë holds a Masters degree in Human Factors, and is a Fellow of the Chartered Institute of Ergonomics and Human Factors. She has been working in the field of human factors in high risk industries, including rail, aviation, mining and oil and gas, for over 15 years.
Zoe currently focuses on embedding human factors tools as part of Chevron's safety management system to improve process safety and reliability. This includes applying human factors requirements in the design and fabrication of plant facilities and control rooms; reducing error through procedure design; analysing and predicting human error and reliability; and improving safety culture through leadership engagement and awareness programs. 
Back to courses