courses
Incident Investigation, Human Failure & Cause Tree Analysis
Overview
This course is also being delivered online – view details >>
This course aims to provide delegates with improved process incident investigation skills by focusing on the key aspects of incident investigation: the need to search for systemic failures; how to diagnose and address human failure; collecting evidence (in particular oral evidence) and identifying root causes using the Cause Tree Analysis technique. The course uses case studies from real incidents to demonstrate the use of the SRK human error taxonomy and the application of Cause Tree Analysis, and includes a workshop in which delegates will work in teams to develop a cause tree from a description of the evidence from an incident.
Course outline
By the end of the course, you will have covered:
the search for system failures
why humans fail and how we can respond to human failure
case study – human failure diagnosis and response
the challenge of evidence collection
Cause Tree (root cause) Analysis
workshop – constructing a Cause Tree
summary and close.
Who will benefit
This course will be useful for managers, supervisors and engineers that have responsibilities for investigating process incidents or who are required to participate in investigations.
Learning outcomes
On completion of this course, you will:
understand the multiple purposes of investigations
understand the causation "domino theory" and the need to search for system failures
appreciate the different ways humans can fail and how investigations can address these
understand how to diagnose human error using the SRK model
understand the challenges in collecting evidence and how these can be addressed
understand how to apply the cause tree (root cause) analysis technique.
Discounts
Discounts are available to companies booking more than one place:
2 places — 5% discount
3 places — 10% discount
4 or more places — 15% discount.
Bookings must be made at the same time to receive the discount.
In-company training
This course is also available as an in-company course (face-to-face or online) where content can be customised to meet your organisation's specific needs and delivered on a date/location that suits your requirements. Contact us for more information.
Register your interest
Register your interest in this course to receive latest updates >>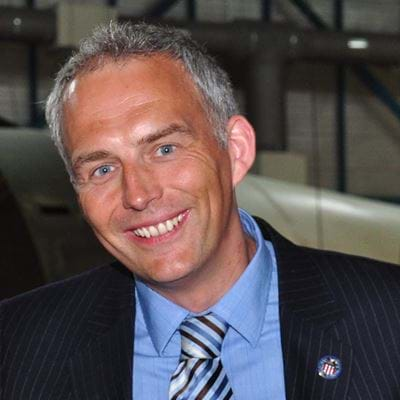 Trainer
Mark Yates
Mark has twenty two years' experience in the area of process safety, environmental engineering and technical management which has included international onshore and offshore projects and operational assets including the North Sea, Australia, Kazakhstan, Turkmenistan, Algeria, Brunei, South Africa, Russia, Middle East, United States and Iran.
For six years he was process safety manager and technical authority for a FTSE 100 company. Upstream project experience ranges from feasibility and conceptual studies, design selection processes through to front end engineering design (FEED), detailed design and brownfield modifications.
Recently he was HSE Manager for an offshore operator in the north sea and supported numerous both drilling and well stimulation campaigns. He designed a dedicated ER room and procedures for new company offices, was active as an emergency response team leader and developed a social media response strategy for the business.
He was project HSE Manager for a £70 million offshore brownfield modification project involving a new subsea export line and introduction of a produced water treatment package during a two-year project spanning from concept through to first gas in November 2018.
Back to courses