courses
Managing Remote, Virtual and International Teams
Overview
Learn to manage multi-national, remote and virtual teams more effectively
As organisations expand internationally and telecommuting becomes easier, work groups often span continents and include remote and mobile workers as well as those working out of distant offices, homes and hotel rooms. Multi-national, remote and virtual teams are now commonplace in the process industry.
However, they bring their own set of challenges. Managers are increasingly responsible for teams across a broad range of cross-cultural and virtual environments, and are required to deal with the specific challenges that this brings in order to maintain and develop good working relationships. So what does it take to make them work efficiently? 
IChemE's Managing Cross-Cultural and Virtual Teams outlines the challenges associated with leading remote teams and provides a range of practical tools and techniques to help manage them more effectively. This course will cover the common barriers and pitfalls associated with managing virtual and international teams, with a particular focus on the chemical and process industries, and will provide you with a range of tools and techniques to help you manage these teams effectively.
'Brilliant – great knowledge, experience and anecdotes - very informative.'
2016 course attendee.
What you will learn
Upon successfully completing the course, you will: 
understand the business drivers for remote, virtual and international teams and the challenges they face
learn techniques for team leadership and how to apply them to multinational, remote and virtual teams
increase sensitivity to the successful management of international team members
understand the main causes of the failure of virtual and remote teams
appreciate the added importance of excellent communications in such teams and how to achieve it
understand the principles of remote team working and the use of enabling technologies and remote management tools.
Who will benefit
Managers, team leaders, engineers and project managers who manage virtual, remote or international teams.
Course outline
Introduction to virtual and cross-cultural teams in a global organisation – the challenges and barriers to success
Characteristics of a successful virtual/cross-cultural team
Cultural awareness and effective communication with international audiences
Developing successful relationships with remote colleagues
Using your leadership skills to effectively manage remote teams
How to use enabling technologies and other remote management tools
Practical tips on issues regarding virtual team effectiveness as posed by delegates
Case studies from the world of chemical and process engineering will be used to help delegates analyse real-world problems that can occur in managing international, remote and virtual teams and how to identify practical solutions.
Discounts
Discounts are available to companies booking more than one place:
2 places — 5% discount
3 places — 10% discount
4 or more places — 15% discount.
Bookings must be made at the same time to receive the discount.
In-company training
This course is also available as an in-company course (face-to-face or online) where content can be customised to meet your organisation's specific needs and delivered on a date/location that suits your requirements. Contact us for more information.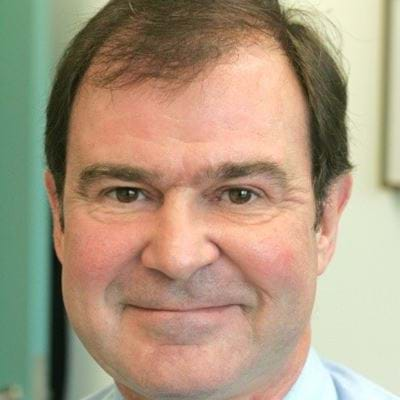 Trainer
Michael Lane
Michael obtained degrees in Natural Sciences and Chemical Engineering from Cambridge University and is a Fellow of the IChemE. He joined Exxon Chemical in 1976 and he has held international management positions in the UK, Brussels and the USA, including Global Planning Manager for the polymers businesses of Exxon Chemical and European Business Manager for a synthetic rubber business. He returned to the UK as manufacturing director in 1993, taking on the additional role of Chairman at ExxonMobil Chemical Limited.
In 2002, Michael became Health, Safety and Environment Manager for ExxonMobil Petroleum and Chemicals for Europe, Middle East and Africa. He then became Global Environmental & Health Manager for the Downstream and Chemical businesses, managing an international team of environmental specialists. In 2009, he became the Secretary General of CONCAWE which is the HS&E research association for the European refining industry, with 43 member companies located throughout Europe.
Since 2013 Michael works as an independent consultant.
Back to courses