courses
Managing the Hazards of Flare Systems
Overview
Learn the key principles for ensuring flare system safety.
Flare systems are used throughout the petrochemical, oil refining and upstream oil and gas industries and serve as key relief and abatement systems. However, if not designed, operated and maintained correctly they can, and have been involved in both minor and major accidents.
This course comprehensively reviews the operations and equipment on all types of flare systems. It categorises the key hazards which must be controlled and you will review these hazards individually, making use of past industry accidents and incidents and errors in design only revealed in operation. You will gain a thorough understanding of the key design, operation, maintenance and plant modification aspects which must be controlled to ensure effective process safety and environmental compliance over the life cycle of a flare system.
Learning outcomes
The course will help delegates to have a working knowledge and understand:
the components of a flare system, how they work, why the components which make up a flare disposal system are there, and how they can fail or be rendered ineffective
key principles for ensuring flare system safety
the key types of incidents and accidents and how to use this knowledge in the design, operation, modification and maintenance of flare systems
the regulatory requirements from safety and environmental regulations such as COMAH and PPC & EPR regulations
the general principles of flare system design.
Who will benefit
Those who have responsibility for designing, operating, maintaining and/or modifying flare systems
Personnel from operating companies, consultancies, EPCM companies and regulatory bodies who may be responsible for regulating assets which contain flare systems
Course outline
Review of a flare system incident
Review of flare system components 
Key flare system siting considerations – eg ground level heat flux criteria
key flare system sizing considerations
Hazard 1 – keeping air out of the flare system 
Hazard 2 – keeping flare system lit
Hazard 3 – preventing liquid overfill 
Hazard 4 – preventing freezing/blockage 
Hazard 5 – exclusion of personnel from flare systems  
Hazard 6 – flaring toxic materials 
Hazard 7 – preventing over-chilling 
Hazard 8 –  working on flare systems (live break ins where no isolation valves exist, effectiveness of isolation valves etc) 
Hazard 9 – performing operational checks, or maintenance within flare 'sterilisation' zones
Environmental aspects of elevated flare stack systems (noise, light, loss of pilots etc)
Other hazards (e.g. steam hammer – as steam to elevated flare headers is usually at end of a header)
Discounts
Discounts are available to companies booking more than one place:
2 places — 5% discount
3 places — 10% discount
4 or more places — 15% discount.
Bookings must be made at the same time to receive the discount.
In-company training
This course is also available as an in-company course (face-to-face or online) where content can be customised to meet your organisation's specific needs and delivered on a date/location that suits your requirements. Contact us for more information.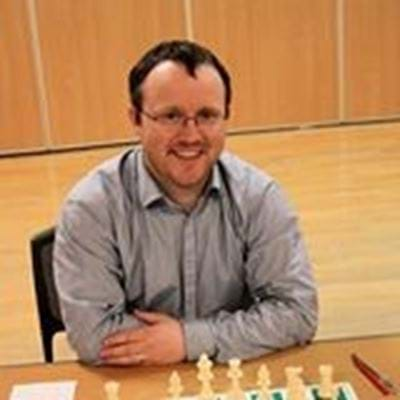 Trainer
Paul Denham
CEng, MIChemE
Paul is a Chartered Chemical Engineer who has worked in a range of sectors for over 20 years. These include heavy chemicals, fine chemicals, pharmaceuticals, petrochemicals & onshore and offshore oil and gas. He has worked for and with a number of major companies (ICI, Albright & Wilson, Roche, GlaxoSmithKline, INEOS, Wood Group PSN, Shell, BP and Talisman) and in a number of plant operations, design, and commissioning and plant support roles. 
Since 2002, Paul has led a number of major compliance projects including preparing top-tier COMAH report for a full site, and preparing IPPC application for a full site. Paul has worked in full time process safety roles since 2006 and supported a number of petrochemical assets and in this role, he led safety reviews, incident investigations and remediation projects on a number of flare disposal systems. 
Paul currently works in the oil and gas industry providing technical safety engineering services as a director of GMS Technical Safety. He also has a B(Eng) (Hons) in Chemical and Process Engineering from the University of Strathclyde and a MSc(Eng) in Process Safety & Loss Prevention from the University of Sheffield and a PG(Cert) in Nuclear Safety from the University of Central Lancashire (UCLAN).
Back to courses