Process Safety Leadership and Culture
courses
Process Safety Leadership and Culture
Overview
This course is also being delivered online – view details >>
How can leaders influence a safety culture?
Establishing a safety culture begins at the top. It's more than a box to be ticked. Senior leaders set the tone for their organisation and its process safety outcomes are a result of their engagement and focus.
This course is aimed at senior executives and board members, helping you to explore real issues and exercise due diligence in process safety.
Join other senior executives and board members to examine the real issues and decisions faced by boards and executive teams. You will explore how process safety management provides a fresh perspective, open up the human factors and cultural elements of the workplace, before identifying critical issues and considering a bespoke action plan.
This unique course combines facilitated discussions and interactive sessions which will enable participants to consider their access to information, their understanding of key issues and their ability to make cogent and timely decisions that respond to the concerns of the public, the regulator, staff, contractors and investors.
During the course, you will be encouraged to create a personalised action plan to enhance your contribution to process safety in your business. Three months after the course, the course leader Trish Kerin, will follow up with you to review your progress and answer any questions you may have. 
Why process safety leadership and culture is important
"Process safety is all about getting from A to B. It is up to leaders to decide where B is, and to inspire others to carry out the work that gets us there."  Ken Rivers, chair of the COMAH Strategic Forum.
"Safety is as much people and culture as it is about technology."  The Honourable Mr Justice Haddon-Cave.
Learning outcomes
By the end of the course, you will better understand:
the business implications of process safety
due diligence as it applies to process safety
the role of leadership in promoting and sustaining good process safety management
the functional aspects of an organisation that require leadership to provide assurance that process safety risks are being correctly managed
how to develop personal action plans to enhance your contribution to process safety in your business.
Who will benefit
Directors and senior executives in an organisation, typically those that have control and key decision making responsibilities. It is delivered at a level to be understood by all, from legal to finance to operations. Participants in the past have included oil and gas companies, mining companies, electricity generators, pulp and paper, rail and chemical processing.
Previous delegates say
"A simple and clear explanation of some complex materials" — Group HSE Manager
"Useful summary of new HSE laws, obligation on directors and take-aways for action" — Non-Executive Director
"This is also very applicable to finance and commercial functions" — Finance Executive
Discounts
Discounts are available to companies booking more than one place:
2 places — 5% discount
3 places — 10% discount
4 or more places — 15% discount.
Bookings must be made at the same time to receive the discount.
COVID-19
IChemE requires that its trainers and training venues follow all local government guidelines with regard to COVID-19 on its training courses. All delegates will also be required to adhere to the guidelines and further communication on this matter will be issued to attendees closer to the course.
Whilst our usual cancellation terms and conditions apply, delegates can transfer to a later face-to-face course date or an online iteration of the same course at any stage, without incurring a cancellation fee.
In the event of IChemE being unable to deliver the training course as planned, a full refund will be provided.
In-company training
This course is also available as an in-company course (face-to-face or online) where content can be customised to meet your organisation's specific needs and delivered on a date/location that suits your requirements. Contact us for more information.
Register your interest
Register your interest in this course to receive latest updates >>
Sponsors
Location
Perth, Australia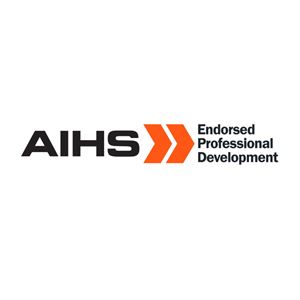 ---
Back to courses