Overview
In July 2014, the Department of Energy and Climate Change (DECC) introduced a new regulation, Energy Savings Opportunity Scheme (ESOS). This regulation required all large enterprises to carry out an ESOS compliant energy assessment by 5 December 2015 and then every four years thereafter.
These audits can only be conducted by an approved ESOS Lead Energy Assessor and IChemE is an approved authority to award this status. This course provides participants experienced in energy assessment with knowledge to lead, review and approve an ESOS energy assessment. It uses the fundamentals of ISO 50002 and PAS 51215 as a basis. 
This course is a prerequisite to registration as an ESOS Lead Energy Assessor with IChemE.
Learning outcomes
Upon completion of the course, participants will have gained a thorough knowledge of:
the processes of leading, reviewing and approving an energy assessment according to ESOS and PAS 51215 (see additional core competency information)
the competency requirements of lead energy assessor according to PAS 51215
using data analysis as a basis to scope the energy assessment and to inform opportunities of improvement
the common variables that changes energy consumption
applying systems thinking in energy assessment.
A post-course assessment will have to be completed and passed by delegates within 7 days of the course, in order to become registered as an ESOS Lead Energy Assessor.
Who will benefit
Those that wish to become a registered ESOS Lead Energy Assessor in order to provide energy audits for their company or who wish to become registered in order to undertake external consulting work.  
Course outline
Introduction
Why carry out and energy assessment
Energy use in buildings and industry
Key definitions
Approaches to energy assessment
Planning for an energy assessment
Boundary of ESOS energy assessment
Scope of ESOS assessment
Output of ESOS assessment
Reporting ESOS findings
Enforcement
Process of carrying out an energy audit
The difference between and energy 'audit' and an 'assessment'
Steps in an energy audit
Competencies for energy audit
Leading an energy audit
Energy audit team competency
Choosing a competent energy auditor
Becoming an ESOS lead assessor
Analysing energy data
Sources of energy data
Material and energy balance as a source of data
Known energy variables
Relationships of energy data and known energy variable
Energy performance indicators
Benchmarks
Flaw of averages
Opportunities for improvement
Sources of inefficiencies
Rules of thumbs for checking calculations
Identifying with opportunities for improvement
Valuation
Maximising energy savings
Quantifying non-energy savings
Quantifying the cost for improvement
Valuing opportunities (SPB, NPV, IRR, life cycles, etc.)
Prioritising opportunities for improvement
Methods to monitor and verify of energy savings
Energy audit reporting
Document control
Dommunicating energy savings
The course utilises a series of short lectures, classroom discussions, video clips and examples from commerce and industry, allowing participants to critically analyse, assess and define the aspects of leading, reviewing and approving an energy assessment in their current and future employment.
Criteria for admission
The minimum requirements for admission are:
Chartered Membership (MIChemE) or Fellow (FIChemE) of Institution of Chemical Engineers
experience in carrying out energy management and energy auditing activities (typically no less than 5 years).
Register 
In order to register for this course you must fill out a course experience form. Please click here to download the form and return your completed form to courses@icheme.org. 
We will then confirm your acceptance on the course within 5 working days.
Fees
IChemE member: To be confirmed*
Non-member: To be confirmed*
*If delegates successfully pass the post-course assessment, there will be an additional annual fee, in order to be added to the ESOS Register.
Background reading
British Standards Institute. 2014. ISO 50002 Energy audits -- Requirements with guidance for use. BSI Publishing
British Standards Institute. 2014. PAS 51215 Energy efficiency assessment – Competence of a lead energy assessor – Specification. BSI Publishing
David McKay. 2008. Sustainable Energy – Without Hot Air. UIT Cambridge
Vilnis Vesma. 2011. Energy Management Principles and Practice.2nd Edition. BSI Publishing
In-company delivery
This course is available for in-company delivery, either on-site or online. Request a quotation.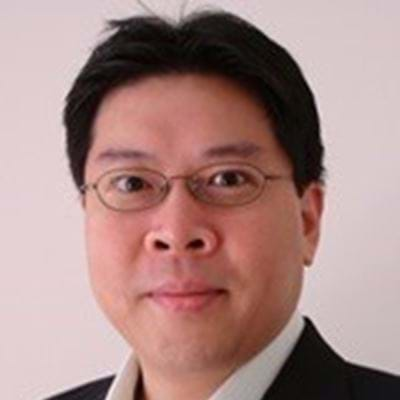 Trainer
Kit Oung
MIChemE, Consultant
Kit is a Chartered Chemical Engineer and a Chartered Energy Manager, who has worked across a range of sectors for over 15 years, This includes working for ABB, Entek International and Projective Ltd, in a number of energy-related and auditing roles. He currently works for Energy Efficen:onology, where he provides energy management and audit training.
Kit represents IChemE as an energy and environmental management expert at the British Standards Institution. He has convened the development of PAS 51215 (UK), EN 16247-3 (European), and ISO 50002 (International) standards and is also a board member of Energy Managers Association and Advisory Member of 2degrees Network.
Kit has a BEng (Hons) and a MSc in Environmental and Energy Engineering from the University of Sheffield.
Back to courses