Engineering Project Mgmt–UK
courses
Engineering Project Management
Overview
Live online course – from 29 June 2023, 09:30–10:30 BST.
Whether you are new to project and construction management, or have previous experience, this online course is an opportunity to review best practice when managing engineering projects.
You'll explore the range of project management systems, tools and techniques that are available, and learn how to apply a structured approach to project delivery, as well as how to manage issues that will inevitably crop up during a project life-cycle. 
Teaching will be delivered via four live sessions (a one-hour introductory session plus three 3-hour sessions) and pre-recorded video content for independent study.
An e-certificate will be issued at the end of the course to confirm attendance and CPD hours logged. Please note that you must attend all modules to receive the certificate.
Learning outcomes
Understand the range of project management systems, tools and techniques available
Understand best practice when managing engineering projects
Be able to take a more structured approach to project delivery
Feel more confident about managing issues during the project life-cycle
Who will benefit
Engineers new to project and construction management
Project managers with some years of experience
Construction engineers and managers
Line managers
Course outline
Project basics
Performance 1: measuring project performance, managing scope, managing quality, managing time
Performance 2: managing resources, managing cost, integration
Performance 3: managing contracting, managing risk (including HSE risk)
Process: project phases, project organisation, managing information, managing communication
Governance: opportunities, benefits management, assurance, stakeholder engagement
People: teams, individuals, leadership
Review and reflection
Previous delegates said
"An excellent overview of project management."
S Ritchie, Optimus, UK
"The course provided an excellent grounding in capital project management in the process industries."
R Holden, Essar Oil, UK
"The content was extremely effective in laying out a structured approach to key elements of project management."
M Larkin, Chemoxy International, UK

"The exercises were well thought-out and seemed relatable to real-world scenarios."
C Speers, PQ Corporation, UK
Dates
Module 1
Thursday 29 June 2023, 09:30–10:30 BST.
Module 2
Thursday 6 July 2023, 09:30–13:30 BST.
Module 3
Thursday 13 July 2023, 09:30–13:30 BST.
Module 4
Thursday 20 July 2023, 09:30–13:30 BST.
Pre-recorded video content will be provided for independent study before/between modules.
Not available then? Register your interest in future dates.
Fees
IChemE Member: £1440 + VAT
Non-member: £1728 + VAT
Discounts
Discounts are available to companies booking more than one place:
2 places–10% discount
3 places–15% discount
4 or more places–20% discount.
Bookings must be made at the same time to receive the discount.
Delivery
Modules will be delivered via Microsoft Teams. If you don't already have this installed, you can join as a guest in order to access the training. We'll share information about how to do this after you've registered.
Train your team
This course can be delivered to corporate teams, either on-site or online. Content can be tailored to your specific requirements, and this could be a cost-effective option if you have several people requiring the training. To find out more and request a quotation, visit our in-company training page.

* CPD hours should be used as an approximate guide and will vary depending on the preferred approach of the delegate and to what extent additional learning is completed.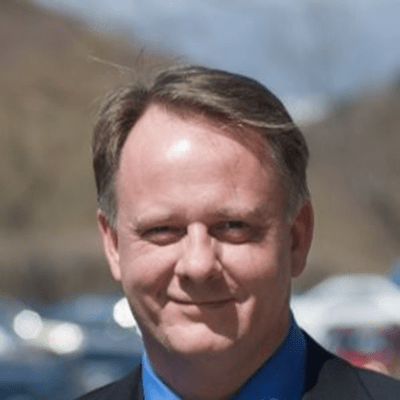 Trainer
Geoff Smethills
Project Consultant
Geoff has 35 years of international capital project and maintenance experience with Royal Dutch Shell across Europe and Asia Pacific.
During his career in Shell, Geoff held numerous leadership positions in major capital project development and delivery in multicultural environments. The majority of his projects were complex brownfield with significant operational interface, often requiring leadership of major turnarounds.
Geoff has extensive experience in competence development, assessment, coaching and mentoring. He spent four years as the Senior Lecturer for Shell Project Academy, responsible for the overall curriculum and delivery of the senior blended learning events around the globe.
As Global Discipline Head, he was responsible for the development of Shell's 1500+ project engineering staff and the company's Project Management Framework for development and delivery of their $20bn annual capital project programme.
Back to courses