courses
Fundamentals of Process Safety
Overview
Live online course – from 9 March 2023, 14:00–17:00 GMT.
Alternative dates – from 4 May 2023, 09:00–12:00 AWST/MYT.
Also offered face-to-face.
This course will help you to develop your understanding of the key principles of process safety and its management. It will benefit anyone involved in the design, operation, modification or maintenance of major hazard or other process plant, who would like to expand or refresh their process safety knowledge across a broad range of topics. 
The course uses a mix of interactive exercises and workshops, case studies and theory to examine the functional areas key to managing process safety across an organisation, as defined by the IChemE Safety Centre's (ISC) framework: leadership, knowledge and competence, engineering and design, systems and procedures, assurance, human factors, and culture.
Teaching will be delivered across five live sessions (approximately two–three hours in length each) and pre-recorded video content for independent study. 
An e-certificate will be issued to participants who attend all modules and pass an end-of-course assessment. 

Learning outcomes
By the end of the course, you will understand:
the key principles of process safety and its management
the human, environmental and business consequences of poor process safety
the key factors influencing the basis of process safety
the hazards associated with a process plant and how the risks can be controlled
the key process safety requirements at each stage in the life cycle of a process plant from conceptual design through to operation, maintenance and modification
the interdependence of and the need for overall organisation process safety management capability
how to acquire further knowledge and understanding of process safety management.
Read more about the aims and objectives of the course >>
Who will benefit
Managers
Supervisors
Engineers
Safety personnel
Others involved in the design, operation, modification or maintenance of major hazard or other process plant
Anyone who would like to improve their process safety knowledge
Graduates, chemical and other engineers may find it beneficial in the preparation of their Chartered Member application.
Topics covered
The importance of process safety
A model for process safety
Hazard and risk
Hazard identification and evaluation
Consequences – toxicity and fires
Consequences – explosions
Chemical reactions
Flammable atmospheres
Project development
Design safety
Risk assessment
Operations
Asset integrity
Management of change
Management systems
Human factors
Leadership and culture
Process safety performance
Emergency response
Course presenters
Our expert trainers have worked in many industries including oil and gas, offshore, refining, chemicals, pharmaceuticals, food processing, utilities, gas distribution, energy, power generation and in some case with government regulators. Each online course will be led by a specific trainer but pre-recorded content features a range of trainers, each bringing a unique perspective to the course.
Previous delegates said
"The best thing about the course was the content and case studies with input from a number of experts. Having the course spread over five modules allowed reflection/looking at what the session meant in your own plant etc. which was very beneficial."
C Cormack, GSK

"The case studies really helped to relate the course material to real-world scenarios and highlight the importance of process safety."
J Carroll, William Blythe Ltd, UK
"The combination of presentations, videos and exercises were good to keep people interested in the course."
L Lawton, Abbott Risk Consulting
"A good, all-round overview of process safety from a lot of different perspectives. The content was engaging and well-presented...it was my first experience of online training, and I would do it again."
M Carter, William Blythe Ltd, UK
"The pre-recorded content was great for building a platform for the live sessions, and will provide great reference material going forward."
J Carroll, William Blythe Ltd, UK 
Dates
Module 1
Thursday 9 March 2023, 14:00–17:00 GMT.
Module 2
Tuesday 14 March 2023, 14:00–17:00 GMT.
Module 3
Thursday 16 March 2023, 14:00–17:00 GMT.
Module 4
Tuesday 21 March 2023, 14:00–17:00 GMT.
Module 5
Thursday 23 March 2023, 14:00–17:00 GMT.

Pre-recorded video content will be provided for independent study before/between modules.
Not available then? Register your interest in future dates.
Fees
IChemE Member: £1920 + VAT
Non-member: £2400 + VAT
Discounts
Discounts are available to companies booking more than one place:
2 places – 10% discount
3 places –15% discount
4 or more places – 20% discount.
Bookings must be made at the same time to receive the discount.
Delivery
Modules will be delivered via Microsoft Teams. If you don't already have this installed, you can join as a guest in order to access the training. We'll share information about how to do this after you've registered.
Train your team
This course can be delivered to corporate teams, either on-site or online. Content can be tailored to your specific requirements, and this could be a cost-effective option if you have several people requiring the training. To find out more and request a quotation, visit our in-company training page.
* CPD hours should be used as an approximate guide and will vary depending on the preferred approach of the delegate and to what extent additional learning is completed.
Associated course
Human Factors in Health and Safety
Modular training on the key human factors issues in the process industries and how to manage them effectively.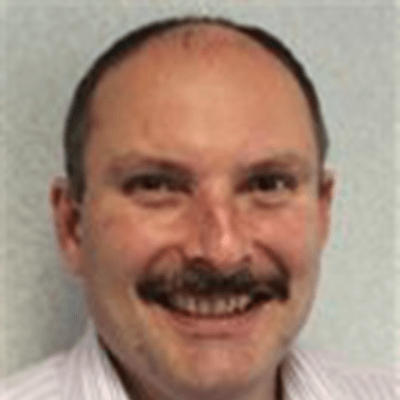 Trainer
Aubrey Thyer
Aubrey is an investigations and safety specialist with SBM Offshore and Director of his own independent health & safety consultancy. He has over 30 years' experience of conducting fire safety studies and regulatory compliance inspections around the world and in the development and application of regulations and international or company standards.

He worked at the Health and Safety Executive in the UK for for 25 years, where he was Principal Inspector of Health & Safety in the Offshore Fire & Explosion team, with direct responsibility for the management of a team of five inspectors covering fire, explosion and QRA issues for all UK offshore installations holding safety cases, along with the management of all inspections, investigations and assessments involving these topics.

Prior to this, he was a Principal Scientist and Head of the Health and Safety Laboratory's Hazardous Substances Team within the Process Safety Unit, where he managed a team of eight specialists covering fire and explosion issues and fire protection measures, the assessment of COMAH (SEVESO) safety reports, process safety issues, reaction hazards, chemical classification and wider fire & explosion issues.
Aubrey is an IChemE Member and a registered Professional Process Safety engineer.
Back to courses