Overview
Live online course – from 3 July 2023, 10:00–13:00 BST.
Contract disputes cost money, take valuable time to resolve and can damage good relations. However, they can be avoided by using the IChemE Forms of Contract. This online course will show you how to get the most out of these contracts.
The IChemE Forms of Contract are drafted as performance-based contracts for the design and construction of a process plant and other output-based projects. Specifically addressing the liabilities and testing regimes appropriate for a performance plant, they are used extensively across a range of process industries.
This online course examines both the UK and international suites of contracts: their approach to risk and payment, their structure, how they govern work from initial requirements through design to fully commissioned and operational plant, and party liabilities.
Teaching will be delivered via three live sessions (approx. two–three hours in length each).
An e-certificate will be issued at the end of the course to confirm attendance and CPD hours logged. Please note that you must attend all modules to receive the certificate.
Learning outcomes
By the end of this course you will understand:
the main provisions, structure and features of the IChemE Forms of Contract and the key differences between them
the various stages of a process plant contract
the key procedures to be followed
the various certificates to be issued by the project manager
the key differences between a lump sum, cost reimbursable and target cost contract
how to put a contract together
the liabilities of the parties under the contracts.
Who will benefit
Anyone preparing or tendering a contract using the forms or those who will manage such a contract as a client, consultant or contractor including project and contract managers, contract administrators, engineers, consultants, consulting engineers, quantity surveyors and graduate engineers.
Course outline
The nature of process plant contracts
The structure of contracts based on the UK and international forms
The duties of the contractor and the purchaser
The various stages of the works
The testing regime
The role of the project manager
Cost allocation
The difference between price and cost-based contracts and the consequent differences in cost liabliity
The different payment terms in the lump sum Red Book, the cost reimbursable Green Book, and the target cost Burgundy Book
An outline is given of the new Silver Book (for professional services and consultancy), the Yellow and Brown Books (for subcontracts) and the Orange Book (for minor works), and of the dispute resolution procedures. How these matters are dealt with in the international forms is also considered.
Dates
Module 1
Monday 3 July 2023, 10:00–13:00 BST.
Module 2
Tuesday 4 July 2023, 10:00–13:00 BST.
Module 3
Wednesday 5 July 2023, 10:00–13:00 BST.
Not available then? Register your interest in future dates.
Fees
IChemE member: £1140 + VAT
Non-member: £1425 + VAT
Discounts
Discounts are available to companies booking more than one place:
2 places–10% discount
3 places–15% discount
4 or more places–20% discount.
Bookings must be made at the same time to receive the discount.
Delivery
Modules will be delivered via Microsoft Teams. If you don't already have this installed, you can join as a guest in order to access the training. We'll share information about how to do this after you've registered.
Train your team
This course can be delivered to corporate teams, either on-site or online. Content can be tailored to your specific requirements, and this could be a cost-effective option if you have several people requiring the training. To find out more and request a quotation, visit our in-company training page.
* CPD hours should be used as an approximate guide and will vary depending on the preferred approach of the delegate and to what extent additional learning is completed.
Associated course
What Engineers Need to Know About Contracts
From 14 June 2023, 14:00–17:00 BST | Develop your understanding of contract law for engineering and construction contracts.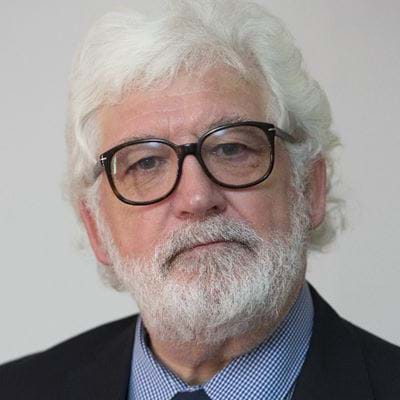 Trainer
John Challenger
John is chairman of the IChemE Contracts Committee. He has been a member of the committee for over 30 years and has contributed to the development of all their published contracts.
He has acted as an arbitrator or expert appointed by IChemE in several disputes and is currently a member of IChemE's Disputes Resolution Committee. He also represented IChemE on the contract drafting committee for the IEE/IMechE forms of contract.
Back to courses