Overview
Live online course – from 21 June 2022, 14:00–17:00 BST.
Quantified Risk Analysis (QRA) is the numerical combination of severity of consequence with frequency of event.
This online course will help you better understand different types of risk and how they are calculated. You will learn how to select scenarios to be modelled, and how to determine appropriate data as inputs.
The course explores the interpretation of risk results and how QRA can be applied to practical engineering solutions. It includes Occupied Building Risk Assessment and As Low As Reasonably Practicable (ALARP) demonstrations. Lectures are supported with practical exercises and discussion.

Teaching will be delivered via three sessions (approximately 2—3 hours in length each) and pre-recorded video content for independent study.
An e-certificate will be issued at the end of the course to confirm attendance and CPD hours logged. Please note that you must attend all modules to receive the certificate.
Learning outcomes
By the end of the course delegates will understand:
the definitions of risk
how to select cases to be modelled
how to build a QRA model
how to calculate risk and interpret the results.
Who will benefit
Managers, supervisors, engineers, safety personnel and others involved in commissioning and reviewing of QRA studies
Graduates, chemical and other engineers may find it beneficial in the preparation of the Chartered Member application
Course outline
Introduction to risk
Definition of scenarios
Derivation of event frequencies
Calculation methods for risk
Occupied Building Risk Assessment
ALARP demonstration
QRA limitations and best practice
Previous delegates said
"The best thing about the course was the content and the exercises, so we could apply what we've learnt...thank you, I absolutely enjoyed the course." 
P Khoshabi, BOC, UK
Dates
Module 1
Tuesday 21 June 2022, 14:00–17:00 BST.
Module 2
Friday 24 June 2022, 14:00–17:00 BST.
Module 3
Wednesday 29 June 2022, 14:00–17:00 BST.
Pre-recorded video content will be provided for independent study before/between modules.
Not available then? Register your interest in future dates.
Fees
IChemE member: £1080 + VAT
Non-member: £1296 + VAT
Discounts
Discounts are available to companies booking more than one place:
2 places–10% discount
3 places–15% discount
4 or more places–20% discount.
Bookings must be made at the same time to receive the discount.
Delivery
Modules will be delivered via Microsoft Teams. If you don't already have this installed, you can join as a guest in order to access the training. We'll share information about how to do this after you've registered.

Please note that delegates will need a Windows-based PC to access the course.
Train your team
This course can be delivered to corporate teams, either on-site or online. Content can be tailored to your specific requirements, and this could be a cost-effective option if you have several people requiring the training. To find out more and request a quotation, visit our in-company training page.

* CPD hours should be used as an approximate guide and will vary depending on the preferred approach of the delegate and to what extent additional learning is completed.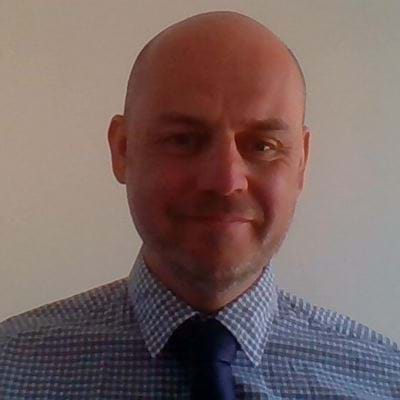 Trainer
Stuart Hunter
Stuart is a safety consultant with over twenty years' experience of performing a wide range of safety studies for both hydrogen projects and the oil and gas industry, including LNG and high H2S facilities. His experience includes writing COMAH reports, client Safety Cases, vent and dispersion studies, explosion studies, fire studies and QRAs. He has knowledge of onshore and offshore safety legislation relating to the oil and gas industry and experience of using client design guides such as Shell Design and Engineering Practices and TOTAL General Specifications. His experience also includes extensive use of SAIPH, PHAST, Shell FRED, BP Cirrus and FLARESIM, as well of use of PHASTRisk and CFD.
Back to courses