Scale-Up of Chemical Processes
courses
Scale-up of Chemical Processes
Overview
Live online course – from 1 November 2022, 14:00–17:00 GMT.

Successful chemical process scale-up can be a formidable challenge due to a combination of several phenomena that only become manifest at a change of process scale. The aim of this online course is to provide an understanding of the fundamentals and a practical guide to predicting and avoiding common problems, thereby minimising the risk of unforeseen scale-up problems.
Initially, we will identify the main challenges in scale-up and review the key chemical engineering tools required for addressing them. We will then apply these tools to approach scale-up problems which involve fluid mixing, heat transfer, mass transfer, chemical reactors and particulate processes. Finally, we will address practical issues relating to scale-up. Throughout the course we will draw on examples from a wide range of processes and unit operations. Process safety is hard-wired into the course and will be a continuous theme. 
Teaching will be delivered across three live sessions (approximately three hours in length each) and pre-recorded video content for independent study.
An e-certificate will be issued at the end of the course to confirm attendance and CPD hours logged. Please note that you must attend all modules to receive the certificate.
Learning outcomes
By the end of the course, participants should:
be aware of the challenges and risks involved in process scale-up
be familiar with the essential chemical engineering tools for addressing scale-up challenges
appreciate how to tackle scale-up of operations involving fluid flow and mixing
appreciate how to tackle scale-up of operations involving heat transfer
appreciate how to tackle scale-up of operations involving mass transfer
appreciate how to tackle scale-up of chemical reactors
appreciate how to tackle scale-up of operations involving particulates
understand the benefit of semi-batch reactor operation
be aware of the potential issues created by increased batch processing time
be aware of materials of construction constraints
be aware of the impact of changes in rheology
be aware of foaming, fouling and deposition problems.
Who will benefit
Anyone with a technical background who is involved in process development and process scale-up. 
Topics covered
Module 1
The challenges of process scale-up
Chemical engineering tools

Mass and energy balances
Transport mechanics
Dimensional analysis
Module 2
Fluid mixing issues
Heat transfer issues
Mass transfer issues
Chemical reaction issues
Particle processing issues
Module 3
Semi-batch operations
Increased batch processing time
Materials of construction
Changes in rheology
Foaming, fouling and deposition
Dates
Module 1
Tuesday 1 November 2022, 14:00–17:00 GMT.
Module 2
Tuesday 8 November 2022, 14:00–17:00 GMT.
Module 3
Tuesday 15 November 2022, 14:00–17:00 GMT.
Pre-recorded video content will be provided for independent study before/between modules.

Not available then? Register your interest in future dates.
Fees
IChemE Member: £1080 + VAT
Non-member: £1296 + VAT
Discounts
Discounts are available to companies booking more than one place:
2 places – 10% discount
3 places –15% discount
4 or more places – 20% discount.
Bookings must be made at the same time to receive the discount.
Delivery
Modules will be delivered via Microsoft Teams. If you don't already have this installed, you can join as a guest in order to access the training. We'll share information about how to do this after you've registered.
Train your team
This course can be delivered to corporate teams, either on-site or online. Content can be tailored to your specific requirements, and this could be a cost-effective option if you have several people requiring the training. To find out more and request a quotation, visit our in-company training page.
* CPD hours should be used as an approximate guide and will vary depending on the preferred approach of the delegate and to what extent additional learning is completed.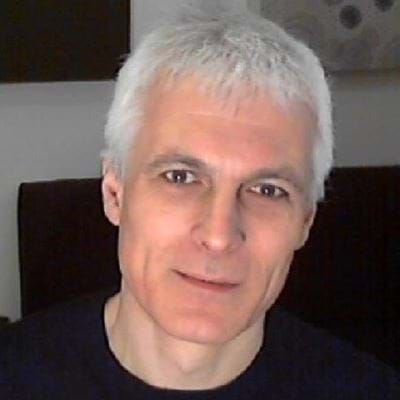 Trainer
Jamie Cleaver
PhD, CEng, FIChemE, Consultant
Jamie's background as a lecturer and his extensive experience of chemical engineering employers and the workplace give him a unique perspective as a trainer and facilitator of soft skills for chemical engineers.
He has a strong technical background, with a first degree in chemical engineering from the University of Surrey and a PhD from the University of Cambridge. After his PhD he followed a natural path into academic research and spent 16 years lecturing chemical engineering at the University of Surrey.
Through coordinating the professional training placement scheme for chemical engineering students, he was able to see first-hand the huge potential benefit to individuals and organisations that could be achieved by professional skills training.
"Jamie has proven skill and knowledge sets, which have impacted both myself and colleagues in my company in a positive manner. He comes highly recommended." UOP
"I found Jamie to be responsive, proactive, with the strategic understanding to align my business needs with a learning environment. Thoroughly good guy to work with." SNC-Lavalin
"Jamie is an engaging and inspirational trainer who works hard to help his delegates realise their potential." Evolve-Leadteam Ltd
Back to courses