Six Pillars of Process Safety
courses
Six Pillars of Process Safety
Overview
Live online course – from 27 June 2022, 10:00–13:00 BST.
This online training programme explores the six pillars of process safety: knowledge and competence, engineering and design, systems and procedures, assurance, human factors and culture.
These areas break down aspects of an organisation's business, within each system for leadership, management and action. For complete management of process safety, it is vital to ensure there is high level leadership and commitment across all six functional areas.
Modules will be taught by IChemE Safety Centre staff, exploring best practice and latest thinking on each topic, before presenting practical, applicable recommendations and next actions you can apply within your own organisation, regardless of sector or job level.

Teaching will be delivered across two live sessions (approximately 2–3 hours in length each). 
An e-certificate will be issued at the end of the course to confirm attendance and CPD hours logged. Please note that you must attend all modules to receive the certificate.
Learning outcomes
The course will help you to understand the importance of the six functional areas in achieving good process safety outcomes.
Who will benefit?
Anyone who would like to develop a better, broader understanding of process safety, including managers, engineers and safety personnel.
Course outline
Module one
Knowledge and competence
Systems and procedures
Human factors
Module two
Engineering and design
Assurance
Culture
Previous delegates said
"An excellent overview of the process safety pillars, well delivered and illustrated with pertinent examples."
J-P Lacoursière, University of Sherbrooke, Canada

"The best thing about the course was the discussion and examples plus Zsuzsanna's extensive experience and familiarity with the concepts."
A Wickham, Government of South Australia
Dates
Module 1
Monday 27 June 2022, 10:00–13:00 BST.
Module 2
Thursday 30 June 2022, 10:00–13:00 BST.

Not available then? Register your interest in future dates.
Fees
IChemE member: £720 + VAT
Non-member: £864 + VAT
Discounts
Discounts are available to companies booking more than one place:
2 places – 10% discount
3 places –15% discount
4 or more places – 20% discount.
Bookings must be made at the same time to receive the discount.
Delivery
Modules will be delivered via Microsoft Teams. If you don't already have this installed, you can join as a guest in order to access the training. We'll share information about how to do this after you've registered.
Train your team
This course can be delivered to corporate teams, either on-site or online. Content can be tailored to your specific requirements, and this could be a cost-effective option if you have several people requiring the training. To find out more and request a quotation, visit our in-company training page.
* CPD hours should be used as an approximate guide and will vary depending on the preferred approach of the delegate and to what extent additional learning is completed.
Associated course
Fundamentals of Process Safety
From 21 June 2022, 10:00-13:00 BST | Learn about the key principles of process safety and its management.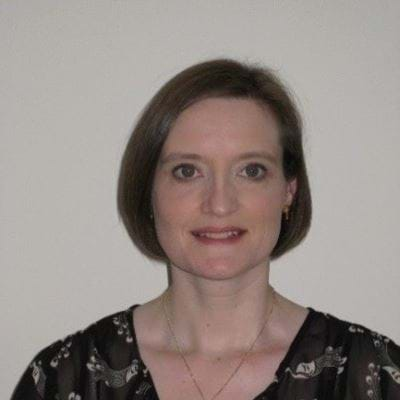 Trainer
Helen Fennell
Helen Fennell graduated in Chemical Engineering from Loughborough University in 1997. Since then she has had roles across Operations, Design, Commissioning and Process safety, including senior technical authority roles in Process Safety Management. She has worked across diverse industries including utility systems, onshore and offshore oil and gas facilities, reforming, high hazard installations, cryogenics and novel processes.
Helen has a proven track record of delivering engineering solutions to ensure risks on both greenfield and brownfield projects are ALARP against a backdrop of aggressive schedules and regulatory compliance criteria. Project values range from US$20 Billion down to small discrete studies for operating facilities.
In 2014, Helen set up Inherent Safety Consulting Limited to provide specialist process safety services including process safety studies and hazard review chairmanship. She is an experienced hazard review chairman with over 80 hazard reviews chaired, including What-If, HAZID/ENVID, HAZOP, SIL, LOPA, ALARP, SIMOPS and WEHRA.
Back to courses