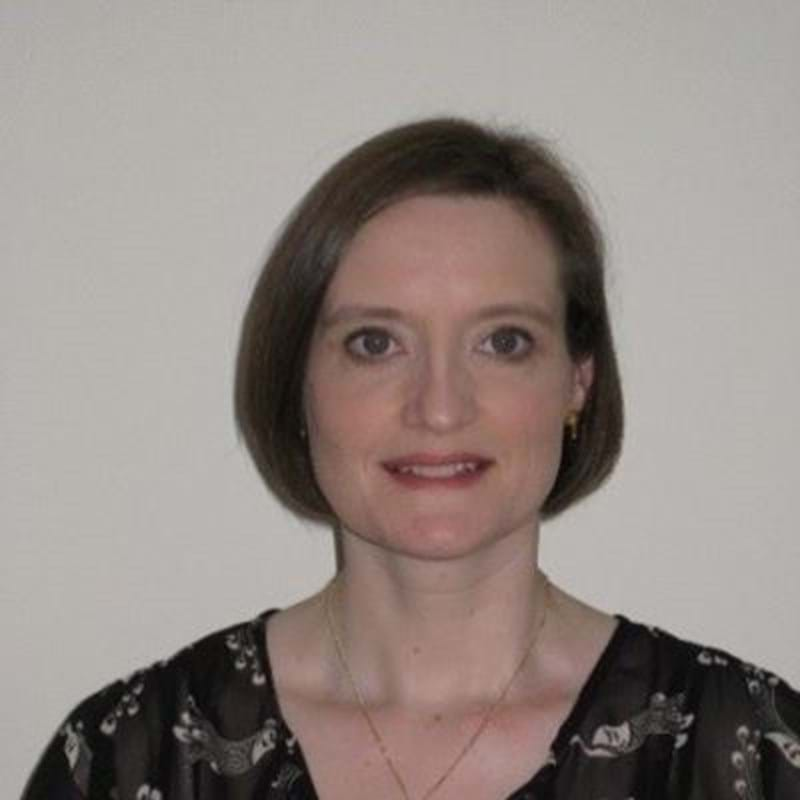 Helen Fennell
Helen teaches courses including Fundamentals of Process Safety,  Process Risk Assessment and Layer or Protection Analysis (LOPA).
1. Can you tell us more about your career to date?
I graduated in Chemical Engineering from Loughborough in 1997 and joined Air Products graduate training scheme. I had assignments in commissioning, operations and design, finally settling in the process safety team. Since then I have had various process safety technical authority roles. I currently work for Petrofac.
2. What made you decide to become a trainer?
Process safety is an usual discipline in that it covered everything from complex modelling based on physics and mathematics through to the social and psychological issues that influence public opinion and human factors. Helping to spread understanding of the importance of process safety and how everyone can contribute to process safety management was the driver for me becoming a trainer.
3. What was your first experience of being a trainer?
I had delivered ad hoc training internally for the companies I had worked for over the years. My first experience of delivering IChemE training was the Fundamentals of Process Safety course.
4. What is the best thing about delivering training?
Whilst I am there to help delegates develop their knowledge, I always learn something from the delegates too.
5. What's the hardest part of being a trainer?
Making sure that everyone gets what they need from the course. I always ask at the start of the course what the aims the delegates have. I can then ensure we cover any specific aspects they want to know about.
6. How do you know if a training course is going well and what does good training look and feel like?
Good training should be relaxed, and everyone is able to contribute and ask questions. Whilst some of the topic may stretch the delegates or ask them to think in a different way, everyone should feel comfortable to learn.
7. As a trainer, what's the difference between teaching a public training course and an in-company one?
In-company courses can be tailored in very specific ways to meet the needs of that organisation. This can be powerful when training needs have been identified with definite learning outcomes relevant to that company. Public training courses tend to have a wide range of delegates from different backgrounds which encourages learning across industries.
8. What do you think the future of training looks like?
COVID-19 has fast tracked online and remote learning. This has benefits as those who would normally not be able to travel to an in-person course can now benefit. The hybrid model that IChemE has adopted where there is some self-study and then delegates come together virtually for review and group exercises has the best of both worlds.
9. How do you recommend someone embeds the learning from a training course in their day-to-day work after attending a training course?
The best way is to use your new skills as soon as possible. Embedding learning is all about practice.
10. Many people, especially senior people, often cite 'lack of time' as the reason they can't undertake training. How would you respond to that?
As the world changes we all need to learn new ways of thinking and new skills. It is about investing in yourself, so carving out time is critical.
11. Training budgets are often managed by the HR department, rather than the Engineering department. How do you think chemical and process engineers should pitch the benefits of technical training to their colleagues in HR?
The skills of the personnel working in a company are key, especially when it comes to managing process safety risk. Training allows growth for the individual and the company.
12. Thinking specifically about the Process Risk Assessment course in particular, what sort of people should attend this course and what would they learn?
This course covers the basic methods of risk assessment and when each type should be used. It is ideal for those who are new to risk assessment methodologies.
13. What was the best training course you've attended and why was it so good?
I attended a photography training course a couple of years ago aimed at developing creativity. The trainer was excellent, giving everyone room to think through the ideas and concepts and allowing us to experiment. I still think about and apply the concepts today.
14. What's the most memorable feedback you've had from a training course attendee?
I had a wonderful comment from an attendee saying there was no replacement for learning from an expert, which was very kind.
15. What advice would you give to anyone thinking about becoming a trainer?
Training is a skill in itself, so take some "train the trainer" training to allow you to understand how people learn so you can explain concepts in multiple ways to suit a wide range of delegates.
16. And finally, what's your proudest achievement as a trainer?
I love seeing people start to understand something new and how they can use it in their own roles and organisations.
---
Return to list