Janette Edmonds Human Factors in Heal...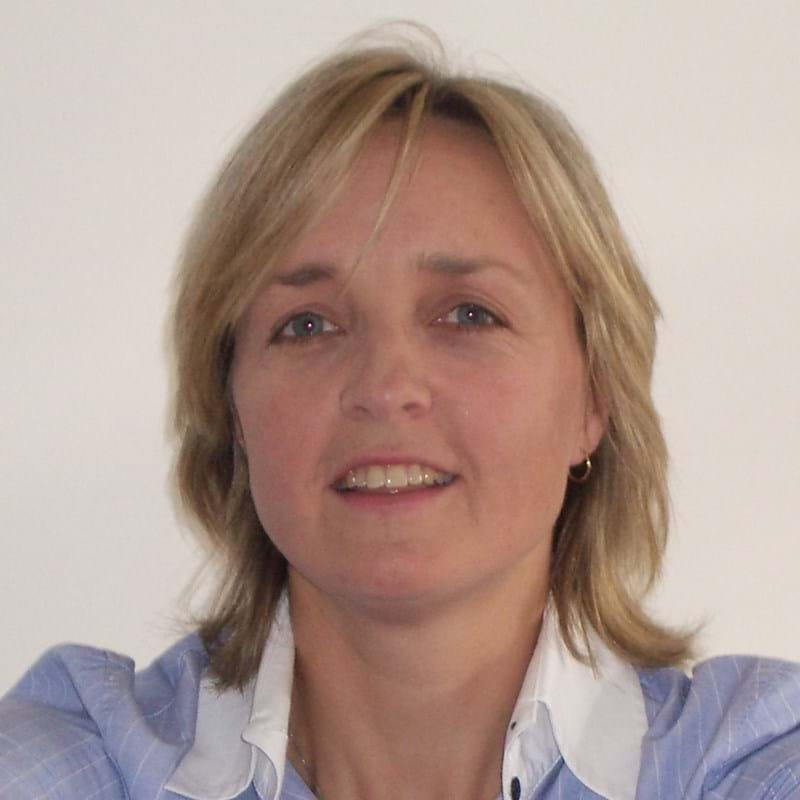 Janette Edmonds
Janette Edmonds is the UK and Europe course director for our Human Factors in the Chemical and Process Industries programme.
Jointly developed by IChemE and the Keil Centre, a recognised centre of excellence in human factors, this modular human factors training programme focuses on how a better understanding of human factors can drive safety standards and overall business performance.
Janette is also a Director of The Keil Centre, Chartered Ergonomics and Human Factors Specialist, Fellow of the Institute of Ergonomics and Human Factors and a Chartered Member of the Institution of Occupational Safety and Health.
She has a BSc in psychology, an MSc in ergonomics, and 24 years of practitioner experience within various industries. In particular, her experience includes chemical processing, oil and gas, rail, emergency services, defence, telecoms, but also medical and consumer product design.
Can you tell us more about your career to date?

I studied for a psychology degree and then went on to getting a masters in ergonomics. I started my human factors practitioner role in 1994. My first role was in the systems engineering department for British Aerospace but after 3.5 years I went into (and stayed in) consultancy. I have since worked in many different industries, including a substantial amount in the chemical and process industries.


What made you decide to become a trainer?

I have done consultancy and training since I first started my career. I think the two complement each other. The consultancy means that my knowledge is practical and fresh in relation to current issues, and the training helps to communicate it in a way that can be understood by non-human factors professionals. Being a human factors professional really requires the ability to communicate information and concepts clearly to others so it is a forum that enables that to happen.


What was your first experience of being a trainer?

I taught human factors integration to systems engineers at British Aerospace very early on in my career. 


What is the best thing about delivering training?

The discussions and interactions with delegates and seeing the 'light bulb' moments.  The best discussions are the ones that unfold all on their own where someone asks a question which then sparks another and another and we work through together to a conclusion. I have to think on my feet, pass questions back to the delegates with a few pointers and see how they work out the answer for themselves.


What's the hardest part of being a trainer?

If someone has been told to go on a training course and they have no perceived reason for being there. It can sometimes be a challenge to maintain engagement in that scenario. Thankfully, it doesn't happen that often. Technical faults and having to work around equipment not working or materials not turning up can also be a distraction.


How do you know if a training course is going well?

If a course is going well, there is a lot of engagement from delegates and great discussions that everyone takes part in.


As a trainer, what's the difference between teaching a public training course and an in-company one?

For an in-company course I can tailor the materials to the company's specific needs and that particular industry. For a public course, it is more generic and possibly more cross-industry so some of the examples and case studies might not be directly applicable (albeit still retain the right learning points).


What do you think the future of training looks like?

I think the best training is still face-to-face due to the richness of the discussions which allow the 'penny to really drop'. I think there will be more online and webinar / video based training going forward and it has its place. We may start to see more 'gaming' type of formats.


How do you recommend someone embeds the learning?

We often use a learning log so delegates can reflect on what they've been taught. We also use a course award for the best application of what has been learnt. We can sometimes provide assessment and coaching as follow on support.


Many people cite 'lack of time' for not attending training. How would you respond to that?

Training is the quickest and simplest way to gain the fundamental knowledge in developing a different way of thinking or a new skill. That said, the training needs to align with the goals of what they are trying to achieve.


How do you think people should pitch the benefits of technical training to their colleagues in HR?

For courses in human factors, there can be an assumption by some that it can be easily 'picked up' on the job or by reading around the subject. Those who have done that have soon come to learn that it is often a lot more complex and difficult to piece together. They have also found themselves going around in circles and wasting a lot of time. I think the pitch should be 'you would expect someone to build a bridge without having the right civil engineering skills. The same is true of human factors – it is asking the impossible of someone to expect them to pick up that sort of role without proper instruction and knowledge development.


What sort of people should attend the Human Factors in the Chemical and Process Industries training, and what would they learn?

There are a range of roles that benefit from the course, from operational roles to engineers, HSE professionals and others, particularly those who have been tasked with implementing HF for their organisation. The course offers the fundamental grounding in the key issues, themes and practical ways forward to implement sensible HF processes.


What was the best training course you've attended and why was it so good?

Courses run by my colleagues at the Keil Centre, including incident investigation, cognitive interviewing, and fatigue management. They have all been really good because they are so engaging, practical and you come out having increased your knowledge and being able to apply the new skills. I am primed for human factors training because I can assimilate it within my existing knowledge base.


What's the most memorable feedback you've had from a training course attendee?

'I loved it so much that I went on to study a master's in the topic'.


What advice would you give to anyone thinking about becoming a trainer?

Know your subject inside and out. Make sure you know your material and the flow of it. Break it up into well-organised chunks of about 15-20 minutes or less before changing activity or delivery method (e.g. case study, exercise, discussion). Keep it as practical as possible. Weave your experience in from the last time you delivered that topic so it stays fresh.


And finally, what's your proudest achievement as a trainer?

Having a small handful of delegates over the years going on to take master's degrees in human factors following courses that I'd run.
---
Return to list