Nigel Bowker HAZOP Leadership and Man...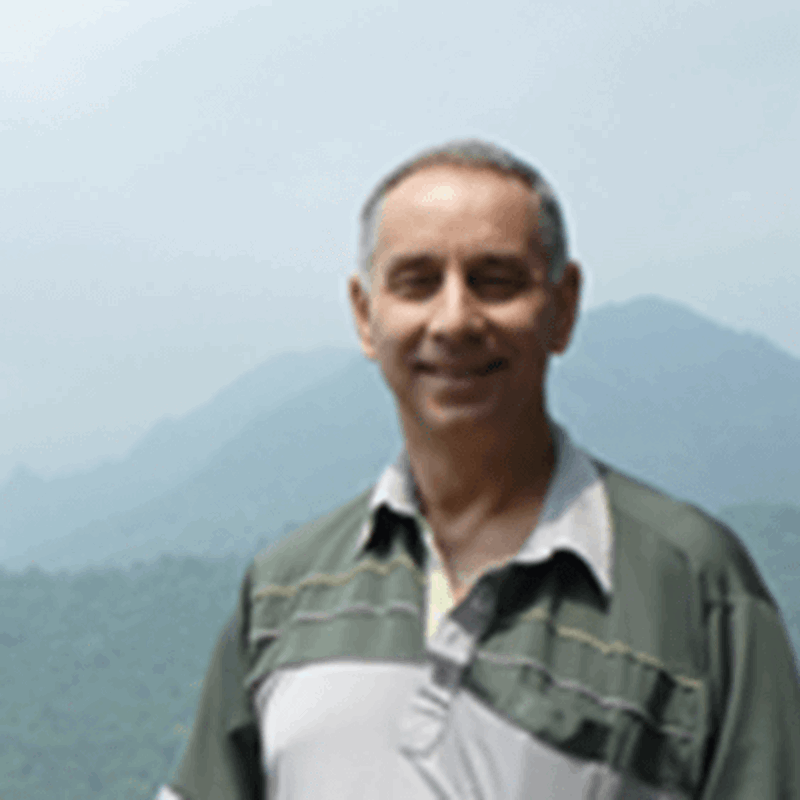 Nigel Bowker
Nigel teaches our HAZOP Leadership and Management course.
He graduated from Imperial College with a degree in Chemical Engineering in 1976. After that he worked as a process design engineer for seven years, for Shell Expro for two years and then for BP for 22 years in the upstream business in a variety of roles: field development, operations, internal audit, and H&SE. In 2008 he retired and since then he has been an independent consultant specialising in process safety, both practice and delivering training.
What made you decide to become a trainer?

I have always enjoyed doing presentations and at BP I delivered quite a bit of training. When I left BP, I resolved to try to establish myself as an instructor. The opportunity really came when IChemE asked me to develop the HAZOP Awareness course. Since then, my relationship with IChemE has deepened and I undertake a lot of training for them, especially HAZOP and LOPA.


What was your first experience of being a trainer?

I developed and presented a one-day course when I was at BP. My first experience of being an IChemE trainer was creating and presenting the HAZOP Awareness course.


What is the best thing about delivering training?

I love the interaction with people. Their questions force me to really think about things and hence enhance my own understanding of what I am teaching.


What's the hardest part of being a trainer?

On occasion the feedback isn't favourable. That can be dispiriting but also represents a challenge to address the underlying issues and correct them.


How do you know if a training course is going well and what does good training look and feel like?

It's generally going well if people are engaged so that it feels more like a seminar than a lecture. Good training includes lots of involvement from the paying guests.


As a trainer, what's the difference between teaching a public training course and an in-company one?

With a public course, I have to pitch it at people from all sorts of industries. If it's an in-company course, I ensure that my examples are as specific as possible to the company concerned. This often requires some specific research.


What do you think the future of training looks like?

The COVID-19 shutdown forced us to do more training remotely. I believe this will not just be a stopgap but an important part of our training portfolio in the future.


How do you recommend someone embeds the learning from a training course in their day-to-day work after attending a training course?

It's best if they can apply the principles soon after the course. For example, if they do one of the HAZOP courses, it's great if they be involved in a HAZOP soon afterwards.


Many people, especially senior people, often cite 'lack of time' as the reason they can't undertake training. How would you respond to that?

I am sympathetic to that since work is pretty "full on" but training has to be seen as an investment. The onus is also on us as trainers to deliver a visible and, if possible, return on that investment.


How do you think chemical and process engineers should pitch the benefits of technical training to their colleagues in HR?

Firstly, HR should always encourage a degree of CPD. It should be recognised that some of our courses are pre-requisites for doing certain things. The technical training should enhance the technical delivery of the engineer, either in terms of technical excellence or in terms of efficiency – or both. This makes them more productive, or valuable – or both.


Thinking specifically about this course in particular, what sort of people should attend this course and what would they learn?

HAZOP training is pitched at a wide variety of people since we have three different offerings but anyone attending a HAZOP should ideally do one of our offerings or similar. Even more so if they are leading a HAZOP.


What was the best training course you've attended and why was it so good?

Probably the cost and planning course when I was with Shell Expro. It dealt with practicalities applicable to what I was doing.


What advice would you give to anyone thinking about becoming a trainer?

Be enthusiastic and recognise what you don't know – and be willing to learn from the attendees.


And finally, what's your proudest achievement as a trainer?

Several people have started with little or no knowledge of HAZOP and in three days I have seen them not only learn the essentials but pass the end of course test.
---
Return to list