Case Study: Underground Pipeline – Ma...
courses
Case Study: Underground Pipeline – Managing Business Risk (UK times)
Overview
Live case study – Thursday 18 June 2020, 10:00-12:00 BST.
Case studies are used as a training resource throughout the process industries, to communicate vital process safety lessons, without repeating the same costly mistakes. 
In Underground Pipeline – Managing Business Risk, you will explore how an organisation manages risk and the conflicting financial pressures. You will examine how making assumptions in asset management can impact the overall risk profile and safety performance. You will experience an incident as it unfolds, without prior knowledge of the outcome.
The online session, developed and delivered by IChemE Safety Centre (ISC) staff, provides a rare opportunity for you to make crucial safety decisions, at designated points throughout, and discover how your decisions impact on the incident.
The interactive and engaging nature of the session will help to embed the lessons learnt from the training, enhancing your understanding and application of process safety procedures.
The session will last between 90–120 minutes and will benefit anyone working in a process safety or management role.
Date and time
Thursday 18 June 2020, 10:00—12:00 BST.
Fees
IChemE member: £120 + VAT
Non-member: £140 + VAT
Delivery
The training session will be delivered via GoToWebinar®– check system requirements >>

You are advised to join the session at least ten minutes before the scheduled start time, to allow for your computer to connect.
Purchase the ISC Case Studies
Our full range of ISC Case Studies are available to purchase as digital downloads via our online shop. They include 35–40 minutes of animated video footage (MP4 video files) and facilitation notes to underpin decision making discussions.

Participants in this training session will receive a £50 voucher code which can be redeemed on any of the other Case Study downloads.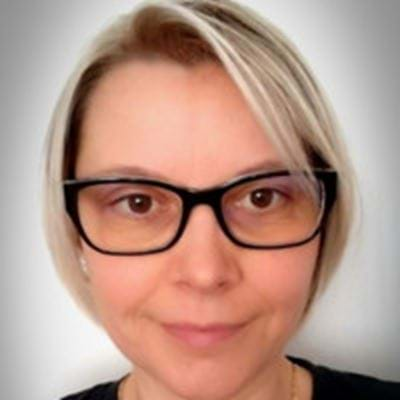 Trainer
Zsuzsanna Gyenes
IChemE Safety Centre
After graduating with a Master of Science in Biochemical Engineering from the Technical University of Budapest, Dr. Zsuzsanna Gyenes worked in disaster management for the Hungarian Government. During this time she obtained a Postgraduate Diploma in Environmental Public Administration. She then moved into a role as a Seveso Site Inspector for Hungary, at this time she also obtained her PhD cum laude on the development of procedures and tools for the improvement of industrial safety against external effects from the National Defence PhD Institution in Military Technology in Hungary.
Following her time as a Seveso Inspector, she was the Head of Section for nuclear Safety in the National Directorate General for Disaster Management in Budapest. Her most recent role was as a Scientific Technical Office for the European Commission Joint Research Centre, where she worked to assist member states on learning from incidents and Seveso implementation, including land use planning policy. She commenced as the Deputy to the Director if the IChemE Safety Centre in September 2017.
Back to courses