Consequence Modelling Techniques
courses
Consequence Modelling Techniques
Overview
This new online course will help you understand a range of consequence modelling techniques, including their advantages and limitations. You'll learn how to define the possible outcomes of hazardous material release and the impact of hazards on people, environment and property.

This four-module course will also demonstrate how to define source terms, discuss different approaches to consequence modelling and regulatory requirements for consequence modelling.
Learning outcomes
By the end of the course, you will understand:
how to identify a set of major accident scenarios on a facility handling hazardous materials
which type of models available for different scenarios and which are appropriate at different stages of plant design or operation
the limitations of the various model types
how to define the possible outcomes of hazardous material release eg fire, explosions, and toxic effects
the requirements of modelling these hazards
the possible impact of hazards on people, the environment and property
the importance of defining source terms (initial conditions), including uncertainty
regulatory requirements for consequence modelling.
Who will benefit
Project and plant managers, safety managers on COMAH sites responsible for preparing safety reports and interpreting modelling results, professionals using consequence models and/or their results and want further guidance on the bases, validity and uses of modelling or those new to the field of process safety who need to understand the potential scale of accidents and the consequences.
What's included in the series
Four recorded 60-minute sessions for your personal use
Digital copies of all slides and supporting materials (PDF) for your personal use
E-certificate of attendance, including hours allocation, for CPD purposes, available upon request
The benefits of IChemE online learning
Save money: no travel, subsistence or accommodation costs
Stay productive: limit your time away from the office
Learn in manageable, concentrated, bite-size, one-hour chunks
Review or refresh the learning at your convenience with digital recordings of each module
Choose the modules you need - you don't need to buy them all
Course outline
Module 1: And introduction to consequence modelling
Definitions
Reasons for modelling consequences
Models required
Models output examples
FAQs
Module 2: Vulnerability and defining the source terms
Vulnerability (thermal relation - overpressures - toxic dose)
Concept of model
Modelling the source
Basic hazard identification
FAQs
Module 3: Dispersion modelling
Dispersion
Transition between models
FAQs
Module 4: How to interpret the output of the consequence modelling
Explosions
Fire modelling
Pool fires
Uses of results - uncertainties - regulator requirements
FAQs
Fees
Full course (4 modules): £235 + VAT.
Multiple-user fee
This option allows you to purchase the course for up to 10 individual users at a significantly reduced price of £1055 + VAT. Contact us for more information at courses@icheme.org.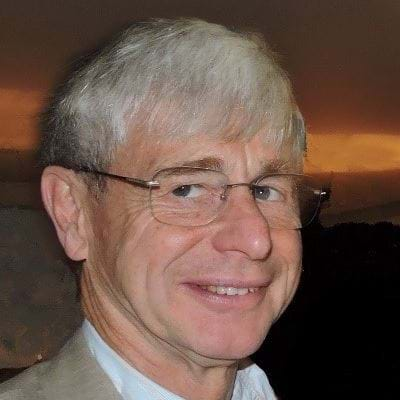 Trainer
Peter Waite
FIChemE, Director, Astrid Consulting
Peter is a Professional Process Safety Engineer, FIChemE, Chartered Engineer, scientist and mathematician with over 30 years' experience in risk, safety, environmental and engineering consultancy.
He has worked on hundreds of projects for a wide variety of clients including The World Bank, National and State Government Departments, Local Authorities and public agencies (HSE, EA, Fire Services). In addition, he has worked for global energy companies, national oil companies, independents, drilling companies, chemical companies, mining companies and engineering design contractors.
Back to courses