Creativity for Chemical Engineers
courses
Creativity for Chemical Engineers
Overview
Creativity is at the heart of engineering, and is essential for developing innovative products, processes, and solutions to complex problems. Developing creative skills gives individuals and their organisations competitive advantage.
This modular online course will introduce you to the approaches and tools for creative thinking in engineering. It covers the importance of having a systematic approach, rigorous problem definition, generating new ideas, and selecting and implementing the most appropriate idea or solution. Factors that enhance and inhibit the creative process are also covered. The course will be tailored to delegates from the chemical and process industries.
What's included in the series
Four 60 minute digital recordings for your personal use
Digital copies of all slides and supporting materials (PDF) for your personal use
E-certificate, including hours allocation, for CPD purposes
The benefits of IChemE online learning
Save money: no travel, subsistence or accommodation costs
Stay productive: limit your time away from the office
Learn in manageable, concentrated, bite-size, one-hour chunks
Review or refresh the learning at your convenience with digital recordings of each webinar
Sample each webinar series with introductory prices for the first module of each course
Choose the modules you need - you don't need to buy them all
Course content
Creativity and engineering
Conditions and factors for creativity
Creative systems
Types of problem
FAQs
The importance of problem definition
Critical thinking
Present state/desired state
Statement/restatement
FAQs
Brainstorming
Lateral thinking
Organising and assessing ideas
Selling your ideas to others
FAQs
An insight into how the brain works
Creativity enhancers and inhibitors
Team creativity
FAQs
The modules, each around 60 minutes in length, are effective as stand-alone training sessions or as part of a modular programme.
Multiple-user fee
This option allows you to purchase the course for up to 10 individual users at a significantly reduced price of £1055 + VAT. Contact us for more information at courses@icheme.org.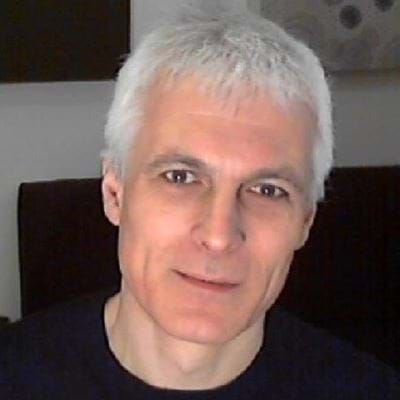 Trainer
Jamie Cleaver
PhD, CEng, FIChemE, Consultant
Jamie's background as a lecturer and his extensive experience of chemical engineering employers and the workplace give him a unique perspective as a trainer and facilitator of soft skills for chemical engineers.
He has a strong technical background, with a first degree in chemical engineering from the University of Surrey and a PhD from the University of Cambridge. After his PhD he followed a natural path into academic research and spent 16 years lecturing chemical engineering at the University of Surrey.
Through coordinating the professional training placement scheme for chemical engineering students, he was able to see first-hand the huge potential benefit to individuals and organisations that could be achieved by professional skills training.
"Jamie has proven skill and knowledge sets, which have impacted both myself and colleagues in my company in a positive manner. He comes highly recommended." UOP
"I found Jamie to be responsive, proactive, with the strategic understanding to align my business needs with a learning environment. Thoroughly good guy to work with." SNC-Lavalin
"Jamie is an engaging and inspirational trainer who works hard to help his delegates realise their potential." Evolve-Leadteam Ltd
Back to courses