HAZOP Study for Team Leaders and Team...
courses
HAZOP Study for Team Leaders and Team Members
Overview
Live online course – starts on 28 September 2020.
This online course provides effective, realistic training for HAZOP team members and leaders. Alongside presentations covering all the essential aspects of the method, you will participate in workshops using HAZOP methodology for continuing processes, sequential operations and computer-controlled plant. You will also learn more about the relationship between HAZOP and other hazard identification methods and hazard studies.
Much of the course is dedicated to group work on realistic HAZOP studies, giving team leaders and team members practical experience in their respective roles.
Examples are drawn from a range of industry sectors and typical reports are also provided. You can also take part in discussion and analysis sessions to identify strengths, weaknesses and learning points from the case studies.
If you have little or limited experience as a HAZOP team member, you should register for the course as a team member, whilst experienced team members, those new to team leadership and leaders in need of a refresher, should register as a team leader.
Teaching will be delivered via three live modules (approximately two–three hours in length each), alongside pre-recorded video sessions for independent study issued before/between modules.
Learning outcomes
Team leaders will learn:
how to be a good leader, emphasised by practice and reviews
how to manage HAZOP studies
the importance of pre-study preparation
how to work effectively with the team secretary and the team members.
Team members will learn:
how HAZOP study works
the roles and responsibilities of a team member
how to become a valuable team member.
Who will benefit
New HAZOP team leaders
New HAZOP team members
Experienced HAZOP team members moving on to team leadership
Engineers and other technical personnel new to HAZOP
Anyone with safety/project management responsibilities
Course outline
The HAZOP technique
Developing hazardous scenarios
Roles and responsibilities
Human factors
Common pitfalls and how to avoid them
Module dates and times
Module 1
Monday 28 September, 14:00–17:00 BST.
Module 2
Thursday 1 October, 14:00–17:00 BST.
Module 3
Monday 5 October, 14:00–17:00 BST.
There will be pre-recorded video sessions issued for independent study before/between modules.
Not available then? Register your interest in future course dates.
Fees
IChemE member: £1080 + VAT
Non-member: £1296 + VAT
Discounts
Discounts are available to companies booking more than one place:
2 places–10% discount
3 places–15% discount
4 or more places–20% discount.
Bookings must be made at the same time to receive the discount.
Delivery
Modules will be delivered via GoToWebinar®– check system requirements >>
You are advised to join the session at least ten minutes before the scheduled start time, to allow for your computer to connect.
In-company training
This can also be delivered as a virtual in-company course. Contact us for more details.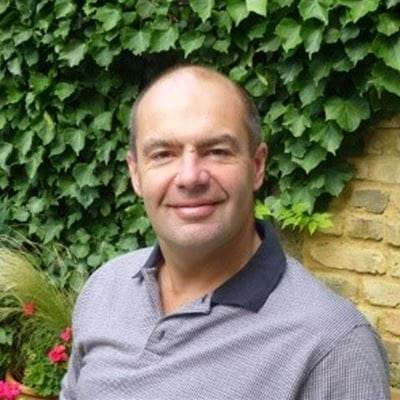 Trainer
Andrew Hudson
Andrew is a Chartered Chemical Engineer with chemical plant/production management background who has specialised in the last 20 years in safety and environmental management. 
Andrew has acquired a wide range of experience in industry sectors of oil refinery, fibre manufacture and inorganic chemical production and has held positions in engineering, technical and management functions. Throughout his career, he has demonstrated a record of achievement at each stage. 
Andrew has a strong practical background in both the design and application of process safety management systems in a variety of industries. His skills predominantly lie in providing practical solutions to SHE related issues.
Andrew is an ambitious individual with an infectious enthusiasm and the desire to continue to develop and succeed. He has proven ability to learn and adapt to new and rapidly changing situations.
Back to courses