Inherent Safety in Design and Operati...
courses
Inherent Safety in Design and Operation Development
Overview
This course will help you better understand the principles of inherent safety and their application to new and existing facilities. This practical course uses real-life examples that can help establish a safer, more efficient and more profitable plant.
The first module mainly focuses on risk reduction strategies. The second module is dedicated to inherent safety principles. The modules are effective as stand alone training sessions or as part of a modular training programme.
What's included in the series
Two 60-minute sessions
Digital copies of all slides and supporting materials (PDF) for your personal use
E-certificate of attendance, including hours allocation, for CPD purposes (on request)
The benefits of IChemE online learning
Save money: no travel, subsistence or accommodation costs
Stay productive: limit your time away from the office
Learn in manageable, concentrated, bite-size, one-hour chunks
Review or refresh the learning at your convenience with digital recordings of each module
Choose the modules you need - you don't need to buy them all
Course outline
Module 1: Inherent safety and risk reduction strategies
Risk reduction strategies

Inherent safety
Passive
Active
Procedural

Inherent safety - an overview
Inherent safety and the design process
Inherent safety principles
FAQs
Module 2: Inherent safety principles and inherent safety in a project cycle
Inherent safety principles

Elimination
Substitution
Minimisation
Segregation
Simplification

Inherent safety in a project cycle 
Multiple-user fee
This option allows you to purchase the course for up to 10 individual users at a significantly reduced price of £819 + VAT. Contact us for more information at courses@icheme.org.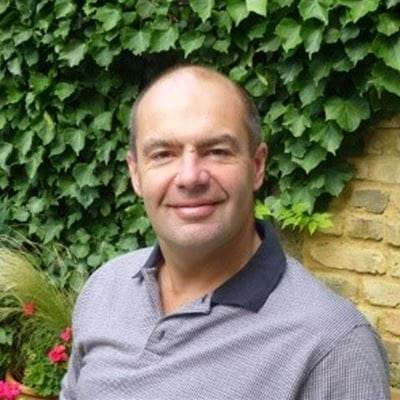 Trainer
Andrew Hudson
Andrew is a Chartered Chemical Engineer with chemical plant/production management background who has specialised in the last 20 years in safety and environmental management. 
Andrew has acquired a wide range of experience in industry sectors of oil refinery, fibre manufacture and inorganic chemical production and has held positions in engineering, technical and management functions. Throughout his career, he has demonstrated a record of achievement at each stage. 
Andrew has a strong practical background in both the design and application of process safety management systems in a variety of industries. His skills predominantly lie in providing practical solutions to SHE related issues.
Andrew is an ambitious individual with an infectious enthusiasm and the desire to continue to develop and succeed. He has proven ability to learn and adapt to new and rapidly changing situations.
Back to courses