Layer of Protection Analysis - Asia P...
courses
Layer of Protection Analysis (LOPA) – Asia Pacific times
Overview
Live online course – starts on 6 October 2020. Course full - add your name to the waiting list.
Layer of protection analysis (LOPA) is a semi-quantitative tool for analysing and assessing risk on a process plant. It uses an order of magnitude technique to evaluate the adequacy of existing or proposed layers of protection against known hazards.
This online course will help you understand how significant scenarios are categorised and tolerable frequencies assigned for identified hazardous events. You will also learn to assign risk categories and determine how many Independent Protection Layers (IPLs) should be in place. The course also covers the specification and requirements for a protection layer to be accepted as an IPL.

All the essential LOPA steps are practised in virtual workshops, including the use of software tools. Course materials also include a compendium of LOPA research papers, reference materials and further reading.
Teaching will be delivered via two live modules (approximately three hours in length each), alongside independent study and pre-recorded video sessions issued before/between modules.
An e-certificate will be issued at the end of the course to confirm attendance and CPD hours logged.
Learning outcomes
By the end of this course you will understand:
the LOPA methodology and its application
how to decide if a process needs a safety instrumented system (SIS)
what safety integrity level (SIL) is required
how to define an Independent Protection Layer (IPL)
how to implement a process to manage these systems through the life cycle of an installation
how to lead a LOPA study.
Who will benefit
Process safety engineers
Loss prevention specialists
Production engineers
Process design engineers
Project engineers
Process programmers
Instrument control designers
Anyone responsible for leading a LOPA study
Course outline
Concept, purpose and principles of LOPA
LOPA methodology
Selecting scenarios
The LOPA process
Describing scenarios
Estimating initiating event frequencies
Independent protection layers and their reliability
LOPA study and documentation
Advanced aspects
Facilitating a LOPA study
Responsibilities and challenges
Module dates and times
Module 1
Tuesday 6 October 2020.
07:00–10:00 AWST/MYT
09:00–12:00 AEST
10:00-13:00 AEDT
12:00–15:00 NZDT
Module 2
Tuesday 13 October 2020.
07:00–10:00 AWST/MYT
09:00–12:00 AEST
10:00-13:00 AEDT
12:00–15:00 NZDT
Module 3
Friday 16 October 2020.
07:00–10:00 AWST/MYT
09:00–12:00 AEST
10:00-13:00 AEDT
12:00–15:00 NZDT
There will be independent study and pre-recorded video sessions issued before/between modules. 
Not available then? Register your interest for future online dates.
Fees
IChemE member: AUD  $1450 inc GST
Non-member: AUD $1750 inc GST
Discounts
Discounts are available to companies booking more than one place:
2 places–10% discount
3 places–15% discount
4 or more places–20% discount.
Bookings must be made at the same time to receive the discount.
Delivery
Modules will be delivered via an online meeting platform - TBC.
Please note that this course uses example spreadsheets that do not display correctly on a Mac computer. You are therefore strongly advised to use a Windows-based PC to access the course.

You are advised to join the session at least ten minutes before the scheduled start time, to allow for your computer to connect.
In-company training
This can also be delivered as a virtual in-company course. Contact us for more details.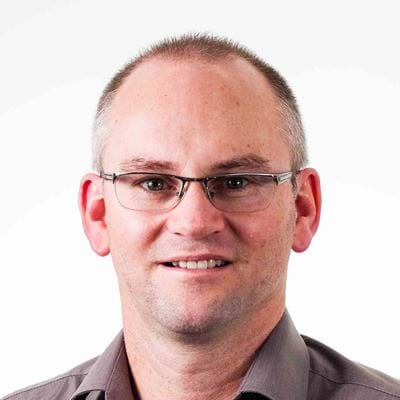 Trainer
Paul Feltoe, FIChemE
Director Safety Solutions
Paul Feltoe is a qualified Chemical Engineer with professional status in New Zealand and the United Kingdom. Paul has over 25 years of global experience in many industrial sectors including Refining, Oil & Gas, Petrochemical, Pulp and Paper, Geothermal and Dairy Industries.
He is an experienced facilitator, trainer and has chaired numerous large process safety reviews and worked with a number of large organisations to close their process safety gaps.
He is a fellow of IChemE, a Professional Process Safety Engineer and a TÜV certified functional safety engineer.
Back to courses