Overview
Effective risk assessment is fundamental to protecting businesses against the potentially devastating impact of process safety incidents; in most countries it is also a legal requirement.
This online course describes the processes used to identify, assess and communicate process risks from a safety, environmental or business perspective, from a simple qualitative approach to fully quantified assessments, together with the demonstration that risks are as low as reasonably practicable.
What's included in the series
Three 60-minute sessions  
Digital copies of all slides and supporting materials (PDF) for your personal use
E-certificate of attendance, including hours allocation, for CPD purposes (on request)
The benefits of IChemE online learning
Save money: no travel, subsistence or accommodation costs
Stay productive: limit your time away from the office
Learn in manageable, concentrated, bite-size, one-hour chunks
Review or refresh the learning at your convenience with digital recordings of each module
Choose the modules you need - you don't need to buy them all
Course outline
Module 1: Process risk concepts and qualitative risk assessment
Process hazard and risk
The regulatory framework and the ALARP concept
Tolerability of risk - individual and societal
Risk assessment proportionality
Process hazard identification and qualitative risk assessment
Bow tie and basis of safety concept
Q&A/FAQs
Module 2: Semi-quantitative risk assessment
The process safety risk matrix
Risk matrix calibration and tolerability
The risk graph technique
Layers of protective analysis
Q&A/FAQs
Module 3: Quantitative risk assessment
Hazard analysis
Fault tree analysis
Event tree analysis
QRA development
Occupied building risk assessment
Q&A/FAQs
Multiple-user fee
This option allows you to purchase the course for up to 10 individual users at a significantly reduced price of £995 + VAT. Contact us for more information at courses@icheme.org.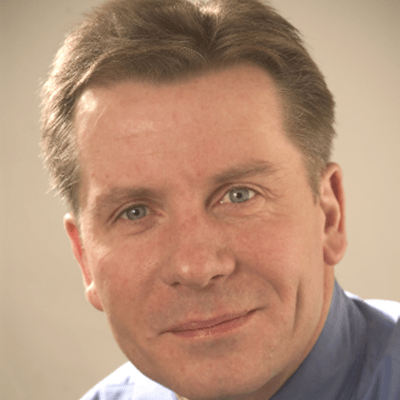 Trainer
Phil Eames
FIChemE, Professional Process Safety Engineer, Consultant
Phil graduated in chemical engineering from Leeds University in 1982 and worked in Procter & Gamble's European R&D Division as a process development engineer before joining the Seal Sands Chemical Company in 1987 and then ICI Acrylics at Billingham in 1988.
Phil worked initially as a process engineer but then moved into plant management and eventually into the role of site Safety Health & Environmental Manager in 1993. From there he became ICI Acrylics' European SHE Manager in 1996 and then Global SHE Manager in 1998, a position he held for 10 years, during which time the company changed ownership and became Lucite International.
Phil joined ABB Consulting in 2008 and is involved in process safety management consulting including work across most sectors of the process industries including oil and gas, (petro) chemicals, pharmaceuticals and power generation. Phil now works as an independent freelance process safety consultant.
Phil has extensive experience in process safety management world-wide. This includes the development, application and auditing of PSM systems; the development of assurance processes and process safety performance reporting; process hazard analysis including extensive experience as a HAZID, HAZOP and LOPA facilitator; the development of COMAH Safety Reports and the investigation of process safety incidents including fires, toxic exposures and environmental releases.
Back to courses