Bowtie Analysis and Barrier-Based Ris...
courses
Bowtie Analysis and Barrier-Based Risk Management
Overview
Live online course – starts on 13 December 2021.
The bowtie methodology is designed to provide the right level of detail to facilitate understanding and risk-based decision making, without oversimplifying a process.
This online course will help you better understand the methodology and how to conduct a bowtie analysis effectively in the management of process safety and environmental and asset integrity scenarios.
The course covers when and why you should use the technique, as well as its strengths and limitations. You will also explore other barrier-based risk management approaches and similarities with HAZOP/PHA studies.
The course covers primary and second uses of bowties, the potential benefits of adding metadata to bowties, the significance of barrier management and the relationship with operations and maintenance activities and the role that barrier failure has played in familiar incidents.
It will also help you to develop an understanding of human and organisational factors in bowties.
Attendees will also be able to participate in practical online exercises where you can develop your own basic bowtie.
The course aligns with current industry guidance. It is platform neutral and does not favour any specific software.
Teaching will be delivered via two live modules (approx. 2-3 hours in length each), alongside independent study and pre-recorded video sessions issued before/between modules.
An e-certificate will be issued at the end of the course to confirm attendance and CPD hours logged.
Learning outcomes
By the end of this course you will understand how to:
when and why to use bowtie analysis
individual bowtie components and how they are assembled to illustrate a scenario
how to apply bowtie methodology including the process for developing bowties in a sequential, logical order
how to facilitate and plan bowtie workshops
bowtie analysis' inter-dependencies with other barrier-based risk management techniques.
Who will benefit
Anyone with a basic knowledge of the bowtie methodology but is seeking to become more expert in its application. The course would particularly benefit management, engineering and operations/maintenance personnel with responsibility for managing hazards and implementing/sustaining risk control measures.
Course outline
Bowtie concepts and risk management
The bowtie model
Bowtie development and workshops
Use of bowties
Barrier management
Human and organisational factors in bowties
Advanced bowties
Module dates and times
Module 1
Monday 13 December 2021, 14:00–17:00 GMT.
Module 2
Thursday 16 December 2021, 14:00–17:00 GMT.
There will be independent study and pre-recorded video sessions issued before/between modules.
Not available then? Register your interest in future course dates.
Fees
IChemE member: £720 + VAT
Non-member: £864 + VAT
Discounts
Discounts are available to companies booking more than one place:
2 places–10% discount
3 places–15% discount
4 or more places–20% discount.
Bookings must be made at the same time to receive the discount.
Delivery
Modules will be delivered via Microsoft Teams. If you don't already have this installed, you can join as a guest in order to access the training. We'll share information about how to do this after you've registered.
In-company training
This can also be delivered as a virtual in-company course. Contact us for more details.
* CPD hours should be used as an approximate guide and will vary depending on the preferred approach of the delegate and to what extent additional learning is completed.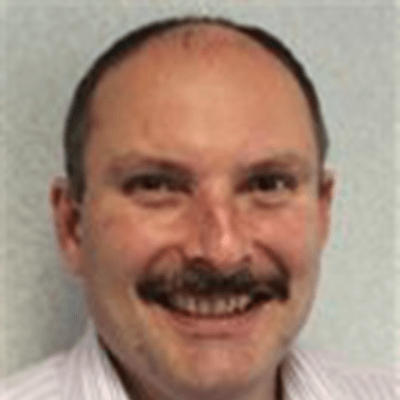 Trainer
Aubrey Thyer
Aubrey is an investigations and safety specialist with SBM Offshore and Director of his own independent health & safety consultancy. He has over 30 years' experience of conducting fire safety studies and regulatory compliance inspections around the world and in the development and application of regulations and international or company standards.

He worked at the Health and Safety Executive in the UK for for 25 years, where he was Principal Inspector of Health & Safety in the Offshore Fire & Explosion team, with direct responsibility for the management of a team of five inspectors covering fire, explosion and QRA issues for all UK offshore installations holding safety cases, along with the management of all inspections, investigations and assessments involving these topics.

Prior to this, he was a Principal Scientist and Head of the Health and Safety Laboratory's Hazardous Substances Team within the Process Safety Unit, where he managed a team of eight specialists covering fire and explosion issues and fire protection measures, the assessment of COMAH (SEVESO) safety reports, process safety issues, reaction hazards, chemical classification and wider fire & explosion issues.
Aubrey is an IChemE Member and a registered Professional Process Safety engineer.
Back to courses