Carbon Footprint Reduction for Manufa...
courses
Carbon Footprint Reduction for Manufacturing Industry
Overview
Live online course starts on 23 August 2021.
Climate change is a major concern for the global community. Emissions of greenhouse gases from industrial activities have long been known to be major contributors to global warming. This has led to significant interest in the increased use of renewable energy or sustainable technologies to reduce greenhouse gas emissions.
This workshop introduces algebraic and graphical tools for company-level visualisation and analysis of carbon footprint improvement. These tools facilitate the evaluation and screening of process improvement alternatives.
Case studies based on single and multiple products manufacturing plants will be demonstrated to show how carbon footprint reduction can be implemented.
Learning outcomes
How to calculate carbon footprint for a product.
How to identity strategies to reduce carbon footprint.
How to reduce carbon footprint for single product manufacturing.
How to prioritise carbon footprint reduction for multiple products.
Who should attend
Process engineers
Production engineers
Production managers
University researchers and professors
Course outline
Climate change and carbon footprints
Calculating carbon footprints
Case studies
Graphical technique for carbon footprint reduction
The trainers
Dr Dominic Foo is joined by Dr Raymond Tan, Professor of Chemical Engineering, University Fellow and current Vice-Chancellor for Research and Innovation at De Salle University of Manila, Philippines, and an Academician of the Philippine National Academy of Science and Technology (NAST).
Dr Tan has authored several books focusing on sustainable process design and resource conservation. He has received multiple awards from NAST, including Outstanding Young Scientist Award (2004) and Outstanding Scientific Paper Awards (2004, 2006 and 2008). 
Module dates and times
Module 1
Monday 23 August 2021, 13:00–17:00 MYT.
Module 2
Tuesday 24 August 2021, 13:00–17:00 MYT.
In-company training
This can also be delivered as a virtual in-company course. Contact us for more details.


* CPD hours should be used as an approximate guide and will vary depending on the preferred approach of the delegate and to what extent additional learning is completed.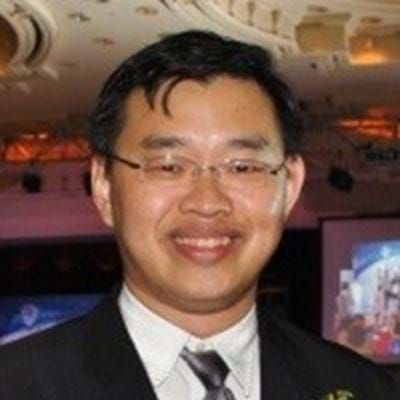 Trainer
Dr Dominic Foo
Dr Dominic Foo is Professor of Process Design and Integration at the University of Nottingham Malaysia and the founding Director for the Centre of Excellence for Green Technologies. He is a world-leading expert in process integration for resource conservation.
Dr Foo is an active author of journal and conference papers, as well as five books focusing on sustainable process design and resource conservation. He received IChemE's Innovator of the Year Award in 2009 and Outstanding Asian Researcher and Engineer Award from the Society of Chemical Engineers, Japan in 2013. 
Back to courses