Chemical Engineering for Scientists a...
courses
Chemical Engineering for Scientists and Other Engineers
Overview
Live online course – starts on 26 November 2021.
This online course is intended for people with a technical background, for whom an insight into chemical engineering would be useful in their job role. Its aim is to convey a conceptual understanding of the subject, revealing the chemical engineering approach to problem solving, and explaining the core concepts. 
This is an interactive course, involving problem-based learning to convey key concepts. The modular course design accommodates a diversity of delegate backgrounds, from pure science to practitioning engineer. Optional pre-course material will be issued to help you recall relevant aspects of basic mathematics, physics and chemistry for those who might like a quick refresher.
Teaching will be delivered across three live modules (approximately 2–3 hours in length each), alongside independent study and pre-recorded video sessions issued before/between modules.
Certificates will be issued to candidates on completion of the course.
Learning outcomes
By the end of the course, participants should:
know how chemical engineering differs from other branches of science and engineering
appreciate how their current knowledge relates to chemical engineering
be aware of the operating principles for common unit operations
know the chemical engineer's perspective on chemistry
appreciate, and demonstrate a typical chemical engineering problem-solving approach
understand the principles of mass and energy balances and be able to solve simple problems
appreciate the principles of heat transfer, mass transfer, and fluid flow, and be able to solve simple problems
understand basic conceptual process design and flow-sheeting
appreciate design principles for heat exchangers and reactors
appreciate the operating principle of a distillation column
appreciate key aspects of process control
appreciate the issues and approaches relating to process safety
appreciate the concept of process equipment scale-up and apply this to simple problems.
Who will benefit
This course is intended for anyone with a scientific, technical or non-chemical engineering background who wants to understand more about chemical engineering and its key concepts. 
Topics covered
Module 1
What is chemical engineering
The concept of unit operations
Essential chemistry
Mass and energy balances
Module 2
Heat transfer
Mass transfer
Momentum transfer (fluid mechanics)
Module 3
Process design, concepts and diagrams
Distillation
Process control
Process safety
Process scale-up
Delegates will receive an electronic copy of Data for Chemical Engineering Students, an essential concepts, principles and formulae booklet to assist them during the course.
Previous delegates say
"I enjoyed this course possibly more than any other I have attended. Having the videos and worksheets in advance allowed me to progress at my own pace. The structure of the course was ideal for me. Jamie made use of videos to allow the live sessions to be focused on problem solving."
T Melarangi, Allergan Biologics, UK
"[Jamie] was excellent and very engaging even on a virtual platform."
A Baker, Leeds University, UK
"The videos were excellent and greatly appreciated. The best thing [about the course] was when Jamie explained how certain pieces of chem eng machinery operated, like the continuous bitumen production, which is something a chemist like myself wouldn't have known existed."
A Anderson, Oxford nanoSystems, UK 
"Really good worksheets and content, it was extremely relevant."
L Bedborough, C-Capture, UK
Module dates and times
Module 1
Friday 26 November 2021, 10:00–13:00 GMT.
Module 2
Friday 3 December 2021, 10:00–13:00 GMT.
Module 3
Friday 10 December 2021, 10:00–13:00 GMT.
There will be independent study and pre-recorded video sessions issued before/between modules.
Not available then? Register your interest in future course dates.
Fees
IChemE member: £1080 + VAT
Non-member: £1296 + VAT
Discounts
Discounts are available to companies booking more than one place:
2 places – 10% discount
3 places –15% discount
4 or more places – 20% discount.
Bookings must be made at the same time to receive the discount.
Delivery
Modules will be delivered via Microsoft Teams. If you don't already have this installed, you can join as a guest in order to access the training. We'll share information about how to do this after you've registered.
In-company training
This can also be delivered as a virtual in-company course. Contact us for more details.

* CPD hours should be used as an approximate guide and will vary depending on the preferred approach of the delegate and to what extent additional learning is completed.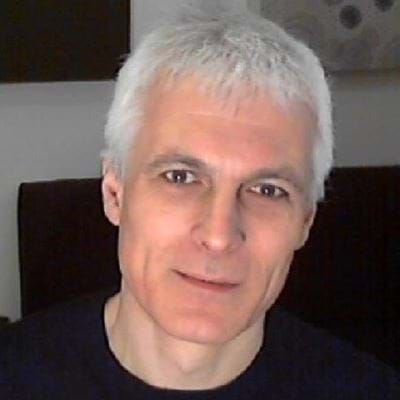 Trainer
Jamie Cleaver
PhD, CEng, FIChemE, Consultant
Jamie's background as a lecturer and his extensive experience of chemical engineering employers and the workplace give him a unique perspective as a trainer and facilitator of soft skills for chemical engineers.
He has a strong technical background, with a first degree in chemical engineering from the University of Surrey and a PhD from the University of Cambridge. After his PhD he followed a natural path into academic research and spent 16 years lecturing chemical engineering at the University of Surrey.
Through coordinating the professional training placement scheme for chemical engineering students, he was able to see first-hand the huge potential benefit to individuals and organisations that could be achieved by professional skills training.
"Jamie has proven skill and knowledge sets, which have impacted both myself and colleagues in my company in a positive manner. He comes highly recommended." UOP
"I found Jamie to be responsive, proactive, with the strategic understanding to align my business needs with a learning environment. Thoroughly good guy to work with." SNC-Lavalin
"Jamie is an engaging and inspirational trainer who works hard to help his delegates realise their potential." Evolve-Leadteam Ltd
Back to courses