Consequence Modelling Techniques – live
courses
Consequence Modelling Techniques
Overview
Live online course – starts on 23 November 2021.
Consequence modelling is used to predict accident effects and impact on people, the environment and property. This online course draws upon loss-of-containment scenarios and guides you through a range of models, using workshops and case studies, to demonstrate different approaches to consequence modelling.
The course includes exercises on scenario definition, selection of input parameters, simple modelling and interpretation of results.
Teaching will be delivered via two live modules (approximately 2—3 hours in length each), alongside independent study and pre-recorded video sessions issued before/between modules. 
Learning outcomes
By the end of the course delegates will understand:
how to identify a set of major accident scenarios on a facility handling hazardous materials
the types of models available for different scenarios and which are appropriate at different stages of plant design or operation
the limitations of the various model types
how to define the possible outcomes of hazardous material release eg fire, explosions and toxic effects
the requirements for modelling these hazards
the possible impact of hazards on people, the environment and property 
the importance of defining source terms (initial conditions), including uncertainty
how to specify a range of hazard studies and interpret the output
how to interpret model results and how they are used in quantified risk analysis
regulatory requirements for consequence modelling.
Who will benefit
Project and plant managers
Safety managers responsible for preparing safety reports and interpreting modelling results
Professionals using consequence models and/or their results and want further guidance on the bases, validity and uses of modelling
Those new to the field of process safety
Anyone would needs to understand the potential scale of accidents and the consequences
Course outline
Basic concepts and definitions
Consequences for modelling 
What is a model and when are they needed
Source terms and consequences for liquid vessels and pipes, gas vessels and pipes, flashing liquids, two phase vessels and pipes, and time dependency
Basic hazard identification methods
Dispersion models – passive/lighter than air, momentum jet, heavy gas and CFD techniques
Transition from source model to dispersion model
Interpretation of dispersion model results
Explosion modelling – VCE, confined, semi-confined, vessel burst and dust explosions
Fire modelling – pool, jet, fireballs and assumptions
Application of results – inputs to risk analysis, QRA, LOPA , emergency response plans, escape and evacuation
Module dates and times
Module 1
Tuesday 23 November 2021, 10:00–13:00 GMT.
Module 2
Thursday 25 November 2021, 10:00–13:00 GMT.
There will be independent study and pre-recorded video sessions issued before/between modules.
Not available then? Register your interest in future course dates.
Fees
IChemE member: £1080 + VAT
Non-member: £1296 + VAT
Discounts
Discounts are available to companies booking more than one place:
2 places–10% discount
3 places–15% discount
4 or more places–20% discount.
Bookings must be made at the same time to receive the discount.
Delivery
Modules will be delivered via Microsoft Teams. If you don't already have this installed, you can join as a guest in order to access the training. We'll share information about how to do this after you've registered.

Please note that delegates will need a Windows-based PC to access the course.
In-company training
This can also be delivered as a virtual in-company course. Contact us for more details.


* CPD hours should be used as an approximate guide and will vary depending on the preferred approach of the delegate and to what extent additional learning is completed.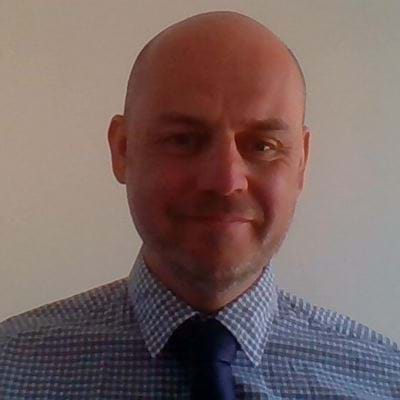 Trainer
Stuart Hunter
Stuart is a safety consultant with over twenty years' experience of performing a wide range of safety studies for both hydrogen projects and the oil and gas industry, including LNG and high H2S facilities. His experience includes writing COMAH reports, client Safety Cases, vent and dispersion studies, explosion studies, fire studies and QRAs. He has knowledge of onshore and offshore safety legislation relating to the oil and gas industry and experience of using client design guides such as Shell Design and Engineering Practices and TOTAL General Specifications. His experience also includes extensive use of SAIPH, PHAST, Shell FRED, BP Cirrus and FLARESIM, as well of use of PHASTRisk and CFD.
Back to courses