Hazard Identification Techniques
courses
Hazard Identification Techniques
Overview
Live online course – starts on 22 September 2021.
Hazard identification requires a systematic and methodical approach to ensure all risks are recognised, prioritised and managed. 
This online course will help you develop the skills and knowledge to prevent and protect against the effects of process safety incidents. You will explore a range of hazard identification techniques, their advantages, limitations and when to apply them. 
The course features a variety of learning methods, including online workshops, practical exercises, case studies and video. It can also contribute to satisfying the 'Hazard Identification' competence of your application to become a 'Professional Process Safety Engineer'.  
Teaching will be delivered via two live modules (approx. 2-3 hours in length each), alongside independent study and pre-recorded video sessions issued before/between modules. 
An e-certificate will be issued at the end of the course to confirm attendance and CPD hours logged.
Learning outcomes
By the end of this course you will understand:
the principles of key hazard identification techniques such as inherent safety study, HAZID, HAZOP and FMECA
how to select appropriate techniques for different situations, scenarios and stages in the project lifecycle
the advantages and limitations of each technique
when and how to use risk assessment as part of hazard identification, including LOPA.
Who will benefit
Anyone responsible for the design, commissioning, decommissioning, construction, installation and modification of plant. It will also benefit plant/process operators, process safety engineers and loss prevention specialists.  
Course outline
Hazard identification through the process lifecycle
Inherent safety study
Concept and preliminary Hazard Analysis (HAZID)
The HAZOP technique (continuous, batch and procedural)
Failure Modes Effects and Criticality Analysis (FMECA)
Layers of Protection Analysis (LOPA)
Previous delegates say
"The pre-recorded sessions and materials before the live sessions allowed me to gain an initial understanding and better follow the live sessions, and allowed more time for examples and questions."
J Pierce, Pfizer, UK

"Concise, well-structured and easy to follow. The case studies provided emphasised the importance of hazard identification techniques and explained the scenarios where they are best employed. Zsuzsanna was an engaging and patient communicator."
J Oliver, Chemical Engineer

"A good overview of the different hazard identification tools."
S Ellis, The Binding Site Group, UK
Module dates and times
Module 1
Wednesday 22 September 2021, 10:00–13:00 BST.
Module 2
Thursday 23 September 2021, 10:00–13:00 BST.
There will be independent study and pre-recorded video sessions issued before/between modules.
Not available then? Register your interest for future online dates.
Fees
IChemE member: £720 + VAT
Non-member: £864 + VAT
Discounts
Discounts are available to companies booking more than one place:
2 places–10% discount
3 places–15% discount
4 or more places–20% discount.
Bookings must be made at the same time to receive the discount.
Delivery
Modules will be delivered via Microsoft Teams. If you don't already have this installed, you can join as a guest in order to access the training. We'll share information about how to do this after you've registered.
In-company training
This can also be delivered as a virtual in-company course. Contact us for more details.


* CPD hours should be used as an approximate guide and will vary depending on the preferred approach of the delegate and to what extent additional learning is completed.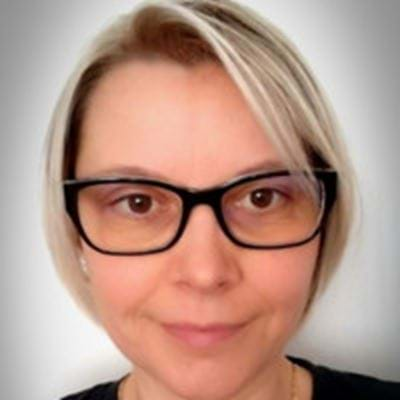 Trainer
Zsuzsanna Gyenes
IChemE Safety Centre
After graduating with a Master of Science in Biochemical Engineering from the Technical University of Budapest, Dr. Zsuzsanna Gyenes worked in disaster management for the Hungarian Government. During this time she obtained a Postgraduate Diploma in Environmental Public Administration. She then moved into a role as a Seveso Site Inspector for Hungary, at this time she also obtained her PhD cum laude on the development of procedures and tools for the improvement of industrial safety against external effects from the National Defence PhD Institution in Military Technology in Hungary.
Following her time as a Seveso Inspector, she was the Head of Section for nuclear Safety in the National Directorate General for Disaster Management in Budapest. Her most recent role was as a Scientific Technical Office for the European Commission Joint Research Centre, where she worked to assist member states on learning from incidents and Seveso implementation, including land use planning policy. She commenced as the Deputy to the Director if the IChemE Safety Centre in September 2017.
Back to courses