Human Factors in Health and Safety–M1...
courses
Human Factors in Health and Safety – Module One: Managing Human Factors
Overview
Live online course – dates to be confirmed.
"Human Factors in Health and Safety took my understanding of human factors to a new level. It is geared towards providing practical support to delivering a human factors improvement agenda and has given me the confidence to lead the human factors agenda at a top tier site/operation. I would highly recommend this course."
Human Factors in Health and Safety is modular training designed to meet the needs identified in the process industries and resource sector.
Jointly developed by IChemE and the Keil Centre, a recognised centre of excellence in human factors, it focuses on how to manage human factors effectively in order to drive safety standards and overall business performance.
Human Factors in Health and Safety consists of four modules, supported by independent study. The modules are independent of each other and can be completed in any order. You can sign up for all four to get a comprehensive overview of human factors, or attend single modules to develop understanding in a particular area.
For each online module, teaching will be delivered by:
four live sessions (approximately 3.5 hours in length each), over four days
pre-course reading and pre-work for some topics.
The number of places on each session is limited to 16 to ensure maximum contact time with our trainers. Early-booking is advised.
Download the Human Factors in Health and Safety programme brochure >>
Module One – Managing Human Factors
Managing Human Factors introduces the key human factors concepts within risk management and examines how to manage organisational change, safety culture and safety-critical communications.
Learning outcomes
By the end of this module you will understand:
the key human factors concepts in risk management and why they are important for health and safety
how to manage safety culture and behaviours
how to manage safety-critical communications
how to manage organisational change.
Who will benefit?
HSE managers and advisors
Operations managers
Safety engineers
Chemical/process engineers
In-house human factors advisors eg COMAH operators' 'intelligent customers'
Course outline
Introduction to human factors and risk management
What is 'human factors'?
Why is it important for health and safety?
Managing and measuring the company's performance in relation to human factors
Managing safety culture and behaviours
What is safety culture?
Models of safety culture
Considerations for measuring culture
Developing culture and overcoming blockers
Safety critical communications
What is effective communication?
A model of communication success and failure
Error types associated with communication
Factors influencing effective communication
Lessons from neuroscience for collaborating & influencing
An approach to making shift handover communication more robust
Assessing shift handover communications arrangements
Managing organisational change
What is organisational change?
Effects on safety
Case studies of serious incidents
Typical problems encountered
Interventions
Previous delegates say
Previous delegates said Managing Human Factors would help them to:
begin their human factors journey
develop a human factors system and present it to management
improve/create a management of change system
identify gaps in their processes
improve safety culture
become an 'intelligent customer' for human factors topics
ask more in-depth questions when conducting HAZOP & HAZID studies
apply human factors principles to asset improvement work
understand COMAH requirements
introduce human factor to other areas of their site and avoid reliance on the SHE team
train and inform colleagues involved in audits and incident investigations.
The trainers
Our Human Factors in Health and Safety trainers are recognised human factors professionals with significant process industry and resource sector experience. They will provide practical advice, tools and approaches to help you implement human factors solutions at your organisation. 
Melanie Todd is joined on this module by:
Martin Levey is a registered psychologist and human factors specialist with significant experience in military aviation systems, food production and road safety.
As a military psychologist and senior Army officer, Martin has operated in complex safety critical systems, providing psychology services to military aviation, major operational deployments, special forces and other government undertakings such as Antarctic station operations.

Martin holds a Bachelor of Science with Honours in Psychology, a Master of Organisational Psychology and a Post Graduate Diploma in Human Factors and Safety Management Systems. 

Julia Pitsopoulos is a human factors specialist and Director of HFRM, based in Melbourne. With a Doctorate in Organisational Psychology and 20 years' experience in risk and safety management roles, Julia has a successful track record in managing human risk to enhance safety.

She has worked across a variety of sectors including transportation (rail, aviation, marine), oil/gas/process, defence and manufacturing sectors.

Emily Novatsis is a Registered Organisational Psychologist and has 18 years of experience as a human factors practitioner. She has worked in both internal and external consulting roles and in a range of safety-critical industries, including oil and gas, chemical processing, construction and rail.

Emily holds a Bachelor of Science with honours in Psychology and a Doctor of Psychology (Organisational) degree, where her research focus was organisational culture. Emily is currently Head of Zero Harm Programs at Metro Trains Melbourne. Here she leads the human factors program remit, including integrating safety leadership and culture development initiatives into safety management practices.
Dates and times
Session 1
To be confirmed.
Session 2
To be confirmed.
Session 3
To be confirmed.
Session 4
To be confirmed.
Fees
Single module: AUD 2300 + GST
Book all four modules together: AUD 2000 + GST (per module)
Other online modules
Those wishing to take all four modules to complete the Human Factors in Health and Safety programme can study them in any order and take a mix of online and face-to-face modules.
Delivery
Modules will be delivered via Microsoft Teams. If you do not already have this installed, you can join as a guest in order to access the training. We will share information about how to do this after you have registered.
In-company training
This course is also available as an in-company course (face-to-face or online) where content can be customised to meet your organisation's specific needs and delivered on a date/location that suits your requirements. Contact us for more information.
In partnership with:
* CPD hours should be used as an approximate guide and will vary depending on the preferred approach of the delegate and to what extent additional learning is completed.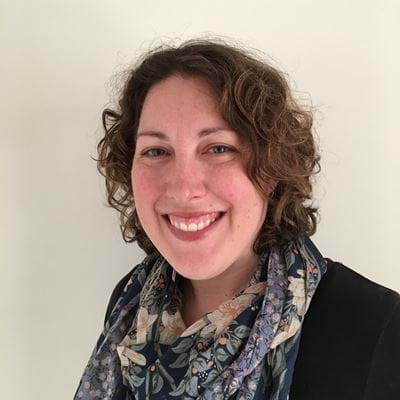 Trainer
Melanie Todd
The Keil Centre
Melanie Todd is a Principal Human Factors Advisor with The Keil Centre, specialising in accident and incident investigation, human error analysis, fatigue risk management, and training. Prior to joining The Keil Centre, Melanie worked for the Australian Transport Safety Bureau as Manager, Aviation Safety Investigation. She has extensive experience in both regulatory and investigative roles as a specialist in human factors.
Melanie holds a Bachelor of Aviation, Masters of Science and Technology in Aviation (Human Factors), and a PhD in Psychology (Human Factors) as well as the Diploma of Transport Safety Investigation. She is the President of the Australian Aviation Psychology Association and a member of the Human Factors and Ergonomics Society of Australia.
Back to courses