Human Factors in Health and Safety–M4...
courses
Human Factors in Health and Safety – Module Four: Human Factors in Design
Overview
Live online course – starts on 30 March 2022.
"Human Factors in Health and Safety took my understanding of human factors to a new level. It is geared towards providing practical support to delivering a human factors improvement agenda and has given me the confidence to lead the human factors agenda at a top tier site/operation. I would highly recommend this course."
Human Factors in Health and Safety is modular training designed to meet the needs identified in the process industries and resource sector.
Jointly developed by IChemE and the Keil Centre, a recognised centre of excellence in human factors, it focuses on how to manage human factors effectively in order to drive safety standards and overall business performance.
Human Factors in Health and Safety consists of four modules, supported by independent study. The modules are independent of each other and can be completed in any order. You can sign up for all four to get a comprehensive overview of human factors, or attend single modules to develop understanding in a particular area.
For each online module, teaching will be delivered by:
four live sessions (approximately 3.5 hours in length each), over four days
pre-course reading and pre-work for some topics.
The number of places on each session is limited to 16 to ensure maximum contact time with our trainers. Early-booking is advised.
Download the Human Factors in Health and Safety programme brochure >>
Module 4 – Human Factors in Design
The design of control rooms, plant and equipment can have a major impact on human performance. The earlier that human factors are considered in the design process the better, reducing the risk of human error and accidents.
Human Factors in Design focuses on the key human factors principles to address at the design stage, looking at how to integrate human factors within engineering programmes, ergonomic risk assessments, workspace and human/machine interface design, and how to develop effective procedures.
Learning outcomes
By the end of this module you will understand:
how to integrate human factors in design
how to develop effective and safe procedures
human machine interface design
how to integrate human factors into plant and control room design.
Who will benefit?
The course content is at an awareness level and is ideally suited to engineering project managers or HSE managers who are responsible for the integration of human factors in design. It would also benefit specific disciplines, eg process engineers, controls and instrumentation engineers, piping engineers, electrical engineers and mechanical engineers.
Course outline
Integrating human factors in design
Basic ergonomics principles
Use (and misuse) of anthropometry and design standards
Workplace and equipment design in the process industry
Human factors and system automation
Early human factors analysis in major capital projects
Human Factors Integration Planning
Ergonomic risk assessment and workplace design
Basics of biomechanics
Hazardous manual tasks
Ergonomic risk assessment tools
Design life cycle
Anthropometry in design
Simulation and 3D software
Developing effective procedures
Why procedures are important and why they fail
The role of procedures in risk management
Process for procedure development
Tools and methods to support procedure development
Principles for the presentation of procedures
Evaluating and improving procedures
Design of the Human-Machine Interface
Understand what an HMI is
Awareness of design principles
Understand tools to improve design
Introduction to alarms and alerts
Awareness of application eg control rooms
Previous delegates say
Previous delegates said that Human Factors in Design would help them to:
improve human factors awareness in design and safety assessments
introduce more ergonomics and human factors details into HAZOP studies
design human centred plant and processes
review Management of Change and HAZOP processes to ensure that human factors engineering is captured
develop a company standard for project activity that includes human factors requirements
introduce the processes and systems covered on the course into a plant expansion project
update operating procedures to cover human factors requirements
develop a human factors strategy for the business
identify and close gaps in current systems
define human factors activity with consultants
become a more effective advisor when supporting capital projects.
The trainers
Our Human Factors in Health and Safety trainers are recognised human factors professionals with significant process industry and resource sector experience. They will provide practical advice, tools and approaches to help you implement human factors solutions at your organisation. 
Melanie Todd is joined on this module by:
Claire Folland is a Certified Professional Ergonomist (CPE) and 'work health and safety' specialist certified by the Human Factors and Ergonomics Society of Australia (HFESA). She is a Principal Consultant and Director of Alba Ergonomics.

Claire has a BSc in Occupational Therapy, an MSc in Ergonomics, and a Certificate IV in Training and Assessment. Claire's ergonomics qualifications include human anatomical, anthropometric, physiological and biomechanical characteristics as they relate to physical activity.

Ronan McInerney is a Human Machine Interface (HMI) specialist at Metro Trains Melbourne and also runs User First, a HMI design training business. He has spent over a decade working in the defence and rail sectors, with a focus on design of user interfaces for operation-critical systems.

Ronan has a passion for educating others on the importance of good user interface design to support safe operations, and has spoken at multiple forums across Australia on the topic. He holds qualifications in Cognitive Science, Computer Science and Psychological Science (Hons). 
Dates and times  
Session 1
Wednesday 30 March 2022.
09:00—12:30 AWST/MYT
11:00—14:30 AEDT
13:00—16:30 NZDT
Session 2
Thursday 31 March 2022.
09:00—12:30 AWST/MYT
11:00—14:30 AEDT
13:00—16:30 NZDT
Session 3
Wednesday 6 April 2022.
09:00—12:30 AWST/MYT
11:00—14:30 AEDT
13:00—16:30 NZDT
Session 4
Thursday 7 April 2022.
09:00—12:30 AWST/MYT
11:00—14:30 AEDT
13:00—16:30 NZDT
Fees
Single module: AUD 2300 + GST
Book all four modules together: AUD 2000 + GST (per module)
Other online modules
Those wishing to take all four modules to complete the Human Factors in Health and Safety programme can study them in any order and take a mix of online and face-to-face modules.
Delivery
Modules will be delivered via Microsoft Teams. If you do not already have this installed, you can join as a guest in order to access the training. We will share information about how to do this after you have registered.
In-company training
This course is also available as an in-company course (face-to-face or online) where content can be customised to meet your organisation's specific needs and delivered on a date/location that suits your requirements. Contact us for more information.
In partnership with:
* CPD hours should be used as an approximate guide and will vary depending on the preferred approach of the delegate and to what extent additional learning is completed.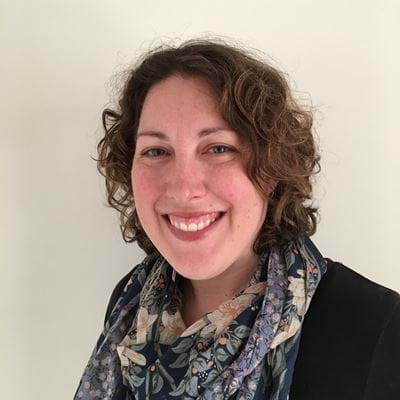 Trainer
Melanie Todd
The Keil Centre
Melanie Todd is a Principal Human Factors Advisor with The Keil Centre, specialising in accident and incident investigation, human error analysis, fatigue risk management, and training. Prior to joining The Keil Centre, Melanie worked for the Australian Transport Safety Bureau as Manager, Aviation Safety Investigation. She has extensive experience in both regulatory and investigative roles as a specialist in human factors.
Melanie holds a Bachelor of Aviation, Masters of Science and Technology in Aviation (Human Factors), and a PhD in Psychology (Human Factors) as well as the Diploma of Transport Safety Investigation. She is the President of the Australian Aviation Psychology Association and a member of the Human Factors and Ergonomics Society of Australia.
Back to courses