Human Factors in Health and Safety–M4...
courses
Human Factors in Health and Safety – Module Four: Human Factors in Design – Class 3
Overview
Live online course – starts on 6 December 2021.
"Human Factors in Health and Safety took my understanding of human factors to a new level. It is geared towards providing practical support to delivering a human factors improvement agenda and has given me the confidence to lead the human factors agenda at a top tier site/operation. I would highly recommend this course."
Our modular Human Factors in Health and Safety training programme will help to increase understanding of key human factors topics relevant to safety in the process industries.
Jointly developed by IChemE and the Keil Centre, a recognised centre of excellence in human factors, it focuses on how to manage human factors effectively in order to drive safety standards and overall business performance.
Human Factors in Health and Safety consists of four modules, supported by independent study. The modules are independent of each other and can be completed in any order. You can sign up for all four to get a comprehensive overview of human factors, or attend single modules to develop understanding in a particular area.
For each online module, teaching will be delivered by:
four live sessions (approximately two hours in length each, with a choice of session times) over four consecutive days
pre-course reading and some independent study using pre-recorded videos.
The number of places on each session is limited to eight to ensure maximum contact time with our trainers. Early-booking is advised.
Module Four – Human Factors in Design
The design of control rooms, plant and equipment can have a major impact on human performance. The earlier that human factors are considered in the design process the better, reducing the risk of human error and accidents.
Human Factors in Design examines the key human factors principles to address at the design stage, looking at how to integrate human factors within engineering programmes, how to develop effective procedures, human machine interfaces, and process plant and control room design.
Learning outcomes
By the end of this module you will understand:
how to integrate human factors in design
how to develop effective and safe procedures
human machine interface design
how to integrate human factors into plant and control room design
Who will benefit?
The course content is at an awareness level and is ideally suited to engineering project managers or HSE managers who are responsible for the integration of human factors in design. It would also benefit specific disciplines, eg process engineers, controls and instrumentation engineers, piping engineers, electrical engineers and mechanical engineers.
Course outline
Integrating human factors in design
Key human factors issues to address within design
Key HFE activities at different life cycle phases
HFE roles, responsibilities and competencies
Risk screening for HFE
Setting up a corporate standard for HFE in capital projects
Developing effective procedures
Introduction: to err is human
Procedures and risk – when things to wrong
Creating safety – when procedures are safety critical
Procedures as part of risk management
How to develop good procedures
How to write usable procedures
Putting procedures to work and managing change
Developing usable procedures
Human machine interface
Human Machine Interface design
Displays and controls
Principle of compatibility
Control panel design
Software interfaces and alarm handling
Case study review of a major accident
Plant and control room design
Plant design: work area design and access; design for maintenance; materials handling; environmental ergonomics.
Building and control room design: building arrangement; control rooms; workstations/consoles; environmental ergonomics.
Previous delegates say
Previous delegates said that Human Factors in Design would help them to:
improve human factors awareness in design and safety assessments
introduce more ergonomics and human factors details into HAZOP studies
design human centred plant and processes
review Management of Change and HAZOP processes to ensure that human factors engineering is captured
develop a company standard for project activity that includes human factors requirements
introduce the processes and systems covered on the course into a plant expansion project
update operating procedures to cover human factors requirements
develop a human factors strategy for the business
identify and close gaps in current systems
define human factors activity with consultants
become a more effective advisor when supporting capital projects.
The trainers
Our Human Factors in Health and Safety trainers are recognised human factors professionals with significant process industry experience. They will provide practical advice, tools and approaches to help you implement human factors solutions at your organisation. 
Janette Edmonds is joined on this module by:
James Bunn – a principal consultant ergonomist with the Keil Centre and a highly experienced human factors specialist and industrial accident investigator, having worked for the UK health and safety regulator and the energy sector in Norway.
Ian Hamilton – a chartered psychologist and human factors consultant whose recent work has focused on the management of major accident risk and process safety culture.
Dates and times  
Session 1
Monday 6 December 2021, 15:00–17:00 GMT.
Session 2
Tuesday 7 December 2021, 15:00–17:00 GMT.
Session 3
Wednesday 8 December 2021, 15:00–17:00 GMT.
Session 4
Thursday 9 December 2021, 15:00–17:00 GMT.
There are alternative sessions on these dates at 09:00–11:00 GMT or 12:00–14:00 GMT.
Not available then? Register your interest in future dates.
Fees
Single module: £1350 + VAT
Book all four modules together: £1150 + VAT (per module)
Other online modules
Those wishing to take all four modules to complete the Human Factors in Health and Safety programme can study them in any order and take a mix of online and face-to-face modules.
Delivery
Modules will be delivered via Microsoft Teams. If you don't already have this installed, you can join as a guest in order to access the training. We'll share information about how to do this after you've registered.
In-company training
This course is also available as an in-company course (face-to-face or online) where content can be customised to meet your organisation's specific needs and delivered on a date/location that suits your requirements. Contact us for more information.
Endorsements

In partnership with: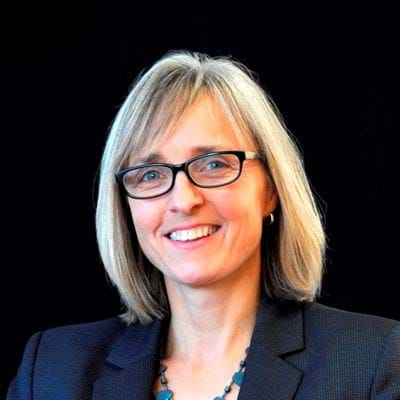 Trainer
Janette Edmonds
Director, Keil Centre
Janette Edmonds is the course director of the Human Factors in Health and Safety programme in UK/Europe. She works with a team of recognised human factors professionals to teach the different modules of the programme.
Janette is a Chartered Ergonomics and Human Factors Specialist, Fellow of the Institute of Ergonomics and Human Factors and a Chartered Member of the Institution of Occupational Safety and Health. She has a BSc in psychology, an MSc in ergonomics, and 27 years of practitioner experience within various industries. In particular, her experience includes chemical processing, oil and gas, rail, emergency services, defence, telecoms, but also medical and consumer product design.
Janette has experience in most aspects of human factors practice, but her main areas of specialism include human factors in engineering design, development of procedures, human factors in incident investigation and human reliability analysis. She was the lead author and editor for the Elsevier book Human Factors in the Chemical and Process Industries: Making it Work in Practice.
Back to courses